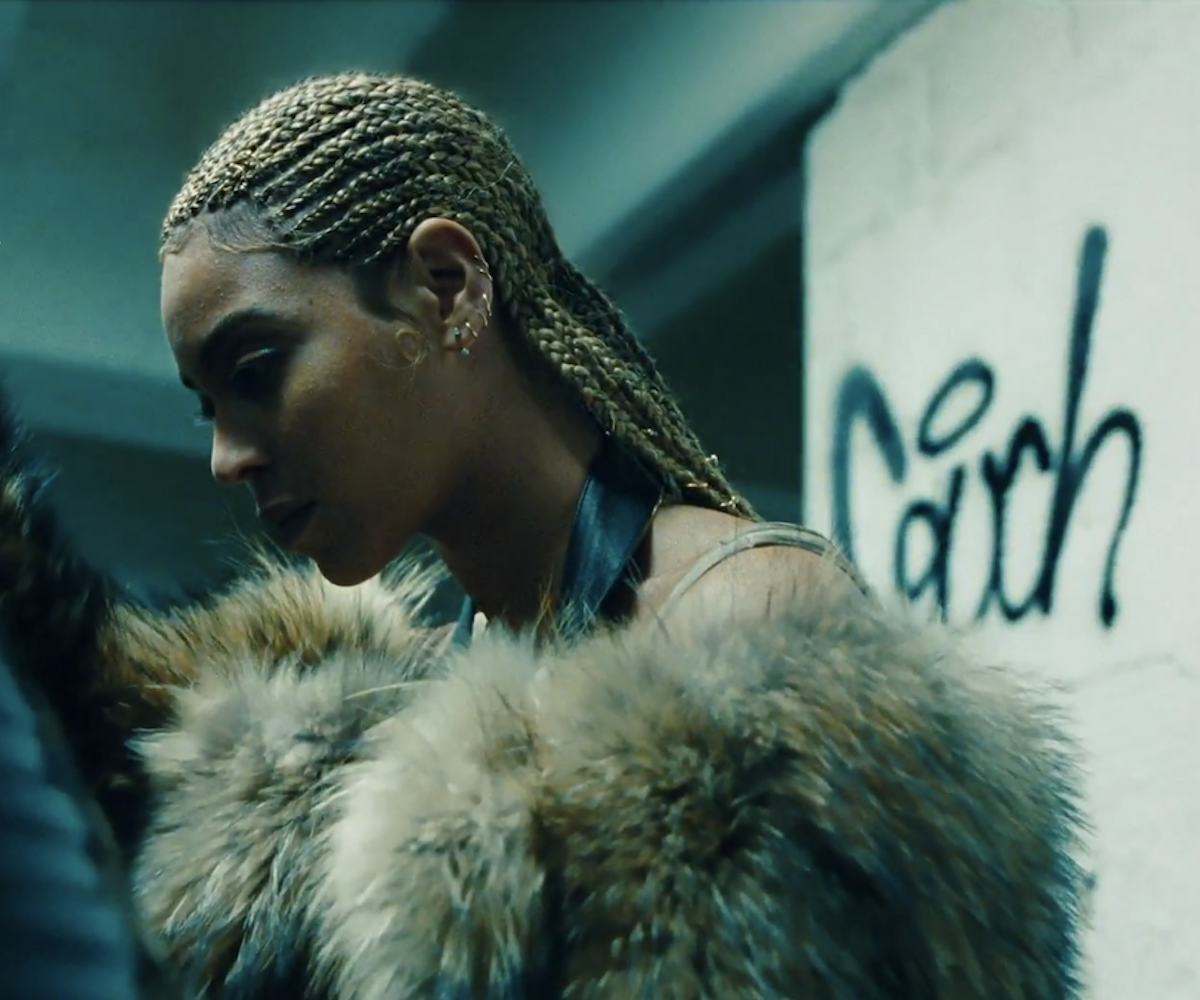 Beyoncé Dropped A Special Collection For 'Lemonade' Anniversary
For the rest of our lives, April 23, 2016, will always hold significance. The historic date marks the day Beyoncé released Lemonade into the world and changed the trajectory of her career forever. In honor of the first anniversary of the groundbreaking visual album, Queen Bey gifted us with a sweet new collection of merch. 
For the special occasion, Bey and her team squeezed out an assortment of items that evoke the spirit of Lemonade. There are T-shirts, hoodies, crop tops, jackets, phone cases—essentially everything you would ever want to rep your love for Beyoncé. If you're not one for wearing songs on your sleeves, there's always the pastel yellow mug with "boy bye" and an illustration of two middle fingers on it to express your world views.
What are you waiting for? We can hear the buzz from the BeyHive in the distance.... Perhaps you too could harness the power of Beyoncé if you were dressed in her words. The last time she had us this excited about clothes was when she surprised us with a limited-edition Christmas collection. (Now, we're just waiting for the next Ivy Park to drop.)
Take a look at some of the fresh Lemonade merch on the market in the gallery, below.
Beyoncé, Nutrition Facts Tee, $35, available at shop.beyonce.com
Beyoncé, Sorry Hoodie, $60, available at shop.beyonce.com
Beyoncé, Winners Bomber, $150, available at shop.beyonce.com
Beyoncé, Beyoncé Lemonade Anniversary Tee, $35, available at shop.beyonce.com
Beyoncé, Love God Herself Tee, $35, available at shop.beyonce.com
Beyoncé, Fingers Up Mug, $20, available at shop.beyonce.com
Beyoncé, Die With You Hat, $36, available at shop.beyonce.com
Beyoncé, Lemon-Ade Crop Hoodie, $60, available at shop.beyonce.com
Beyoncé, Lemonade Anniversary Hat, $36, available at shop.beyonce.com
Beyoncé, Lemonade Anniversary Crop Tank, $40, available at shop.beyonce.com
Beyoncé, Lemonade Anniversary iPhone Case, $25, available at shop.beyonce.com