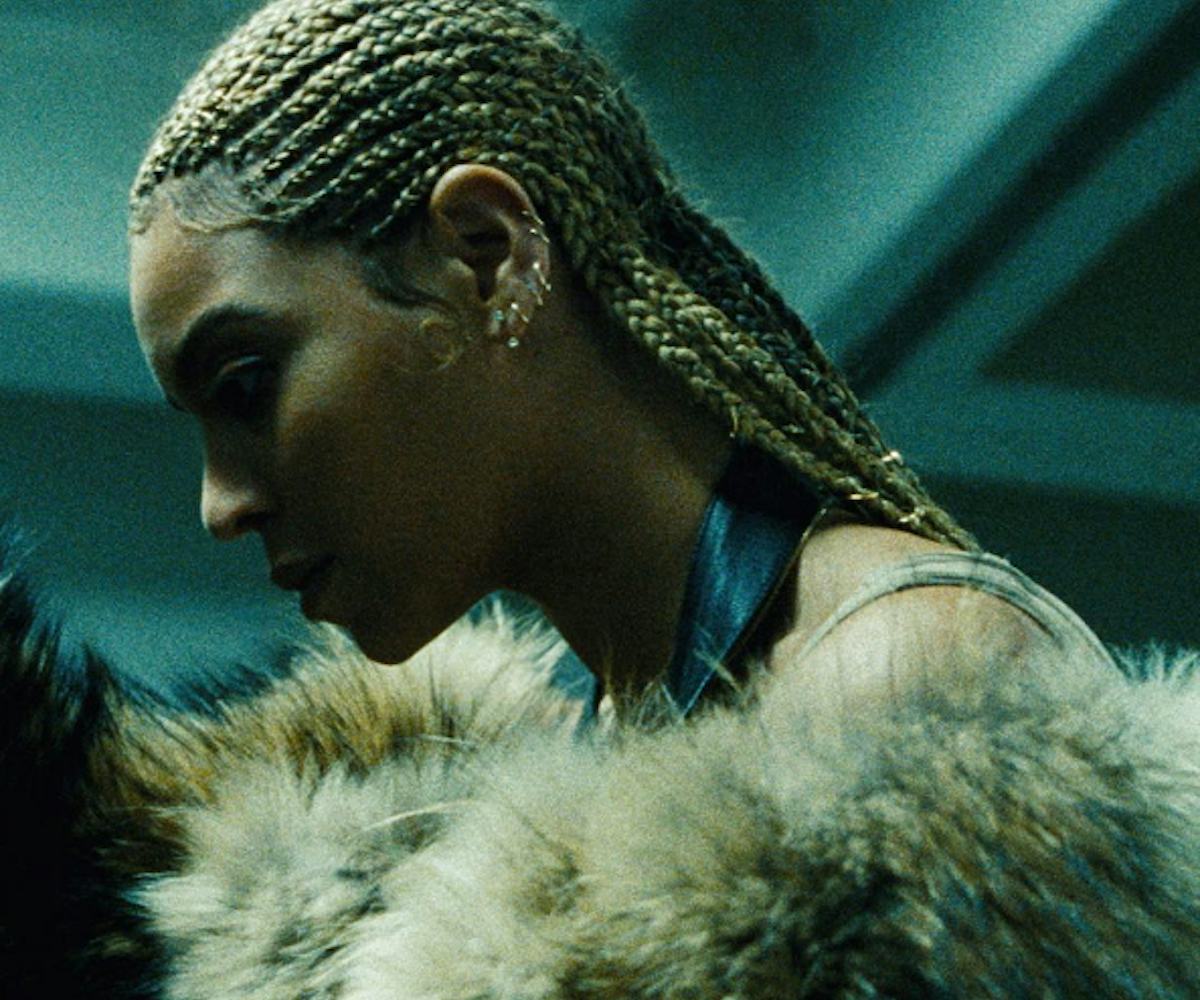 Photo via @beyonce/Instagram
Here Are All Of The Films That Might Have Inspired Beyoncé's 'Lemonade'
"Exciting, exposing, and elevating"
Trying to dissect Lemonade is almost like opening up a case study. It could take days, weeks, months, years... There is a lot of ground to cover and many layers to dig through, and even if you think you've found all of the answers, the only person that can really confirm anything is Beyoncé herself. Despite all of this, Nelson Carvajal decided to take a stab at it in his personal video essay, "Film Fidelity: Beyoncé's Lemonade."
In the span of nearly seven and a half minutes, Carvajal dissects an hour's worth of footage and draws comparisons to the famous filmmakers that might have influenced Beyoncé's provocative project. He uses side-by-side comparisons from Lemonade and original movie scenes.
Cameron Jamie's short film Massage the History is linked to "Sorry," while the opening sequence, with Beyoncé on the stage, seems to draw a parallel with David Lynch's signature red curtain, seen in Mulholland Drive and Twin Peaks. The part in "Hold Up" where Bey saunters away from a building bursting into flames instantly reminded me of that iconic scene of Angela Bassett in Waiting to Exhale, but I now understand how the whole sequence has more ties to Pipilotti Rist's "Ever Is Over All" video art installation, as Carvajal suggests.
Carvajal notes that Terrence Malick seems to have made the biggest impression on Lemonade with imagery from his films To the Wonder and The Tree of Life—Kahlil Joseph, one of the directors of Lemonade, actually shot B-roll for To the Wonder, so it makes sense that this impressionistic type of style carried over. Other directors pointed out in Carvajal's breakdown are Terence Nance and Jonas Mekas.
"Whether or not the real life scenario of infidelity sticks, one thing is certain: Beyoncé has created an exciting, exposing, and elevating work of pop culture art," states Carvajal. Watch the video here, and read Carvajal's entire in-depth analysis here.