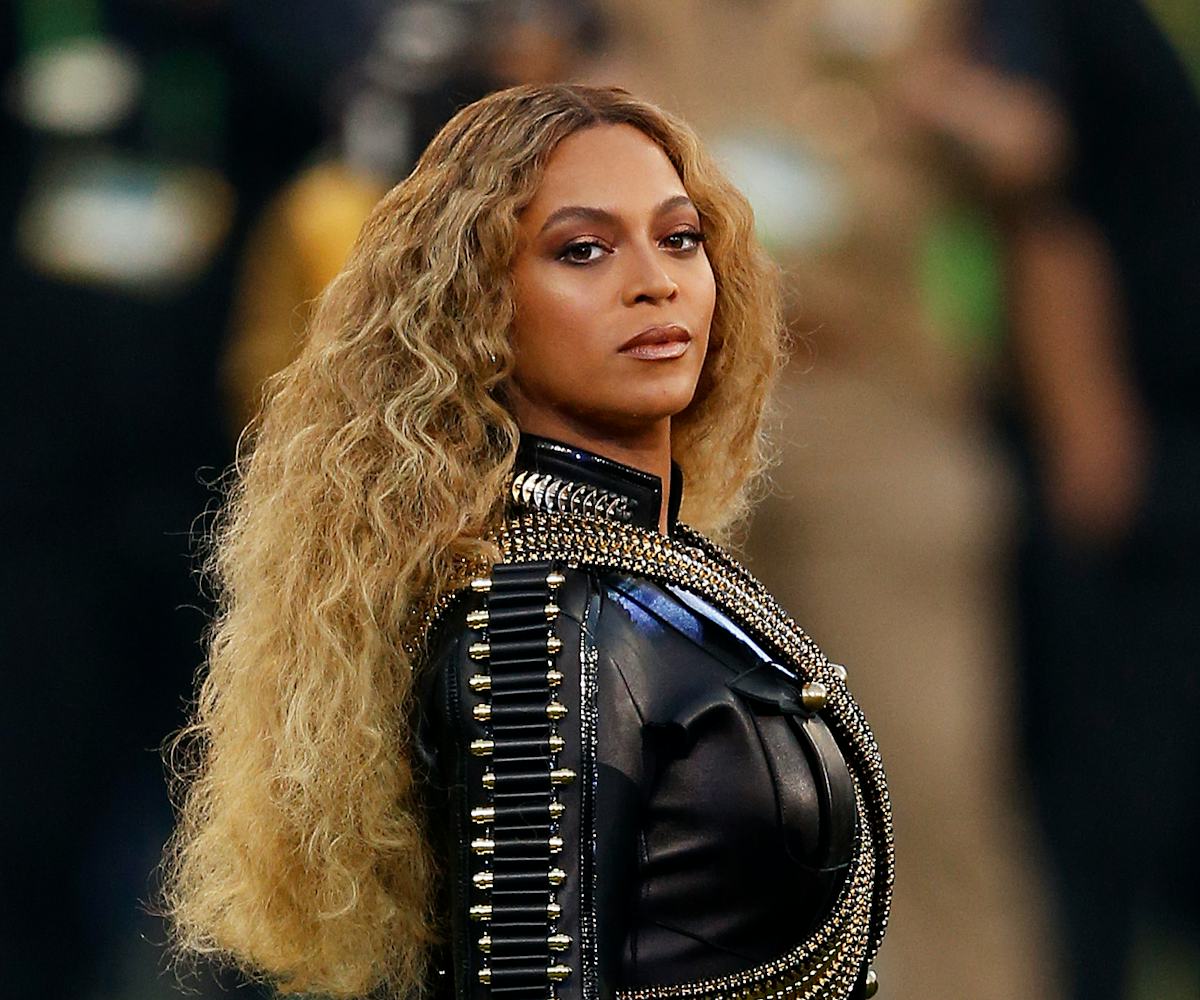 Photo by Ezra Shaw/Getty Images
A Model With Muscular Dystrophy Stars In Beyoncé's Latest Merchandise Line Campaign
diversity in full "formation"
This year, Beyoncé has transformed from being a pop star to a full-on superstar. Her power has evolved from merely topping the charts internationally to initiating important conversations across the globe. The effect of "Formation" was like dropping a nuclear bomb through the airwaves—and performing it live on television was some sort of rebellious act of defiance. Queen Bey sometimes schemes and when you least expect it, she subtly releases something meaningful out into the world. So when we found out that her new merchandise was being represented by a model in a wheelchair, we started applauding at our desks.
Who exactly is this woman, you ask? Her name is Jillian Mercado, she has muscular dystrophy and she has been modeling since 2014. Her first big campaign was for Diesel Jeans, followed by the July catalog for Nordstrom's anniversary sale. Now, Mercado is signed to IMG Models and continuing to break out into the field. Given the situation, being the face of a Beyoncé collection is definitely a very big deal, but her inclusion sends a message that this merchandise was made for everyone.
While we are all aware of the lack of diversity and representation in the fashion industry, we often forget to include people with disabilities too. Mercado is a sign of hope that things can and will hopefully change. Take a look at Mercado as she slays all day on Beyonce.com.