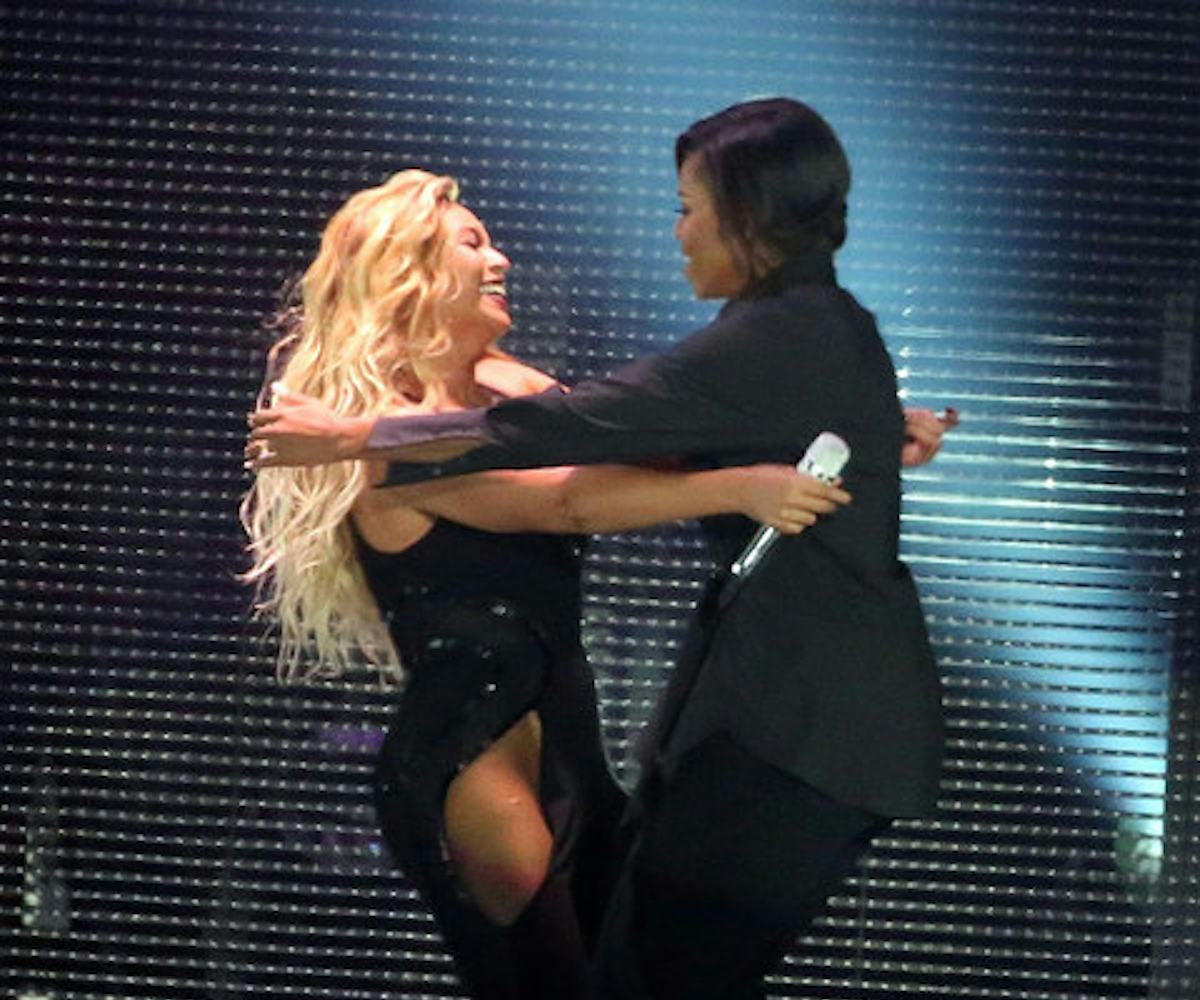 Photo by Taylor Hill/Getty Images
Beyoncé And Michelle Obama Got Their Hug On At The Global Citizen Festival
It's rare for Beyoncé to find herself in the company of a woman more powerful than she is, but that's exactly what happened Saturday, when Queen B was joined by Michelle Obama at the Global Citizen Festival in New York City.
"Let's give it up for the amazing Beyoncé," The First Lady told the delighted crowd of 60,000. "I am thrilled to be here tonight, and honored to follow a woman who I admire and adore."
The event—whose goal is to help end global poverty by raising money and awareness—featured an impressive combination of pop stars and political luminaries, as the likes of Joe Biden and Norway's Prime Minister Erna Solberg cavorted alongside rock stars like Eddie Vedder and Ed Sheeran.
But all that took a backseat once Obama joined Beyoncé at the end of her headlining set. "Right now, 62 million girls are not in school," the First Lady added. "And make no mistake about it; giving them that chance is at the core of our work to end global poverty." 
Watch it unfold below.