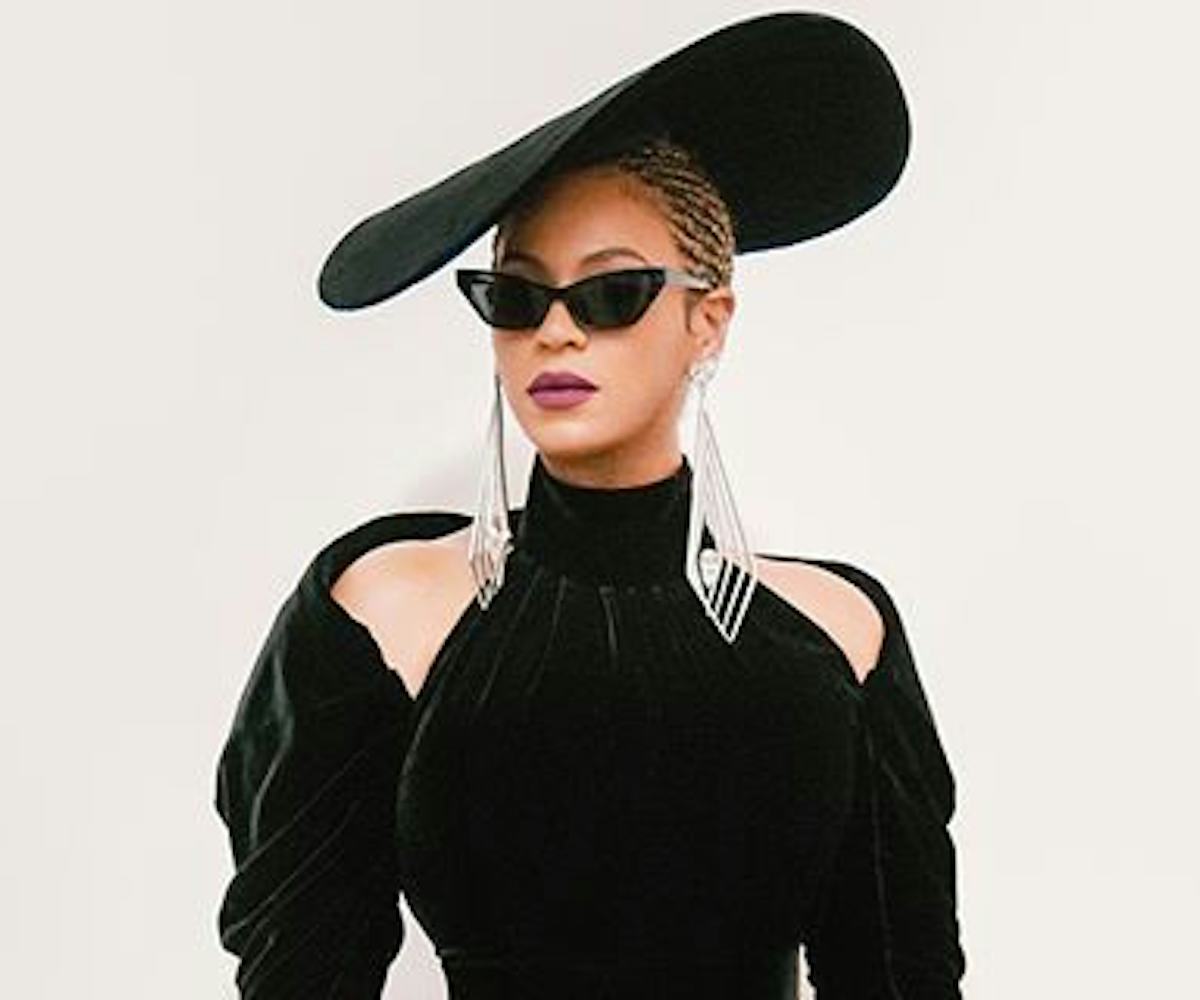 Photo via @beyonce Instagram
Sorry, Beyoncé Isn't On The 'Black Panther' Album
Earlier this week, the internet exploded into speculation surrounding the forthcoming and highly anticipated Black Panther movie, and whether or not Beyoncé had any involvement.
A series of Grammy weekend outfits worn by Queen B is what initially got the Beyhive buzzing. After she was spotted wearing various panther-themed accessories, such as this clutch and these jewels, and very Black Panther-esque looks overall, the internet assumed she must be lending her voice to the Kendrick Lamar-curated album.
... and then, Lamar released the tracklist:
While we'll be hearing tracks by Lamar himself, along with Khalid, Vince Staples, The Weeknd, and more, there, unfortunately, isn't a Bey track in sight. However, we mustn't forget that our other Queen Mother, SZA, made the cut. (And, hopefully, this track will get her a damn Grammy.)
Does this mean Beyoncé may be making a cameo in the film instead, or was she simply making a political statement (or, does she just really like panther-themed accessories)? We'll just have to wait and find out come February 16.