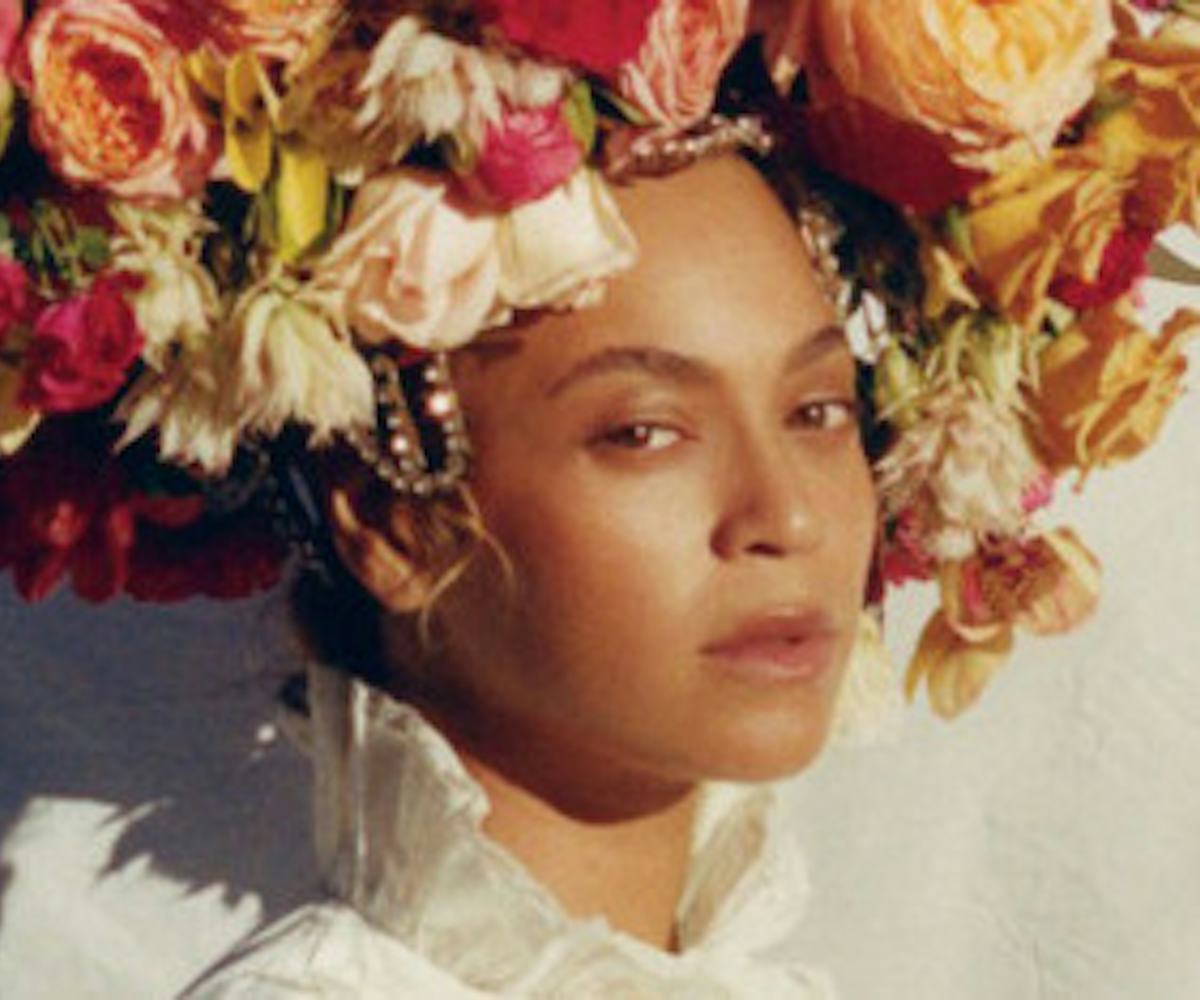 Photo via Tyler Mitchell/Vogue
We Now Know The Secret To Beyoncé's Inner Glow
The makeup artist behind the 'Vogue' September cover tells all
Turns out Beyoncé actually wakes up like that (sorry). Sir John, the makeup artist who worked with her for her already legendary Vogue September issue cover story, detailed all of the products he used for her beauty look—and it's a short list.
"Beyoncé loves a 'no-makeup' makeup look," Sir John said in a press release. "She's all about being confident in your skin and owning your natural element. This look was all about redefining glamorous as a state of mind. We focused on enhancing her natural brows, skin, and structure—and bringing out that inner glow."
Sir John used only four Marc Jacobs Beauty products to achieve the look, starting off with the Under(cover) Perfecting Coconut Face Primer as a base. He applied Dew Drops Coconut Gel Highlighter in Fantasy, which is a product he swears by and uses "religiously," on the highpoints of Bey's face. He then mixed the drops with a foundation a little bit darker than her face to achieve a "3-D cheek." He lastly created a "glowy contour" with Finish-Line Perfecting Coconut Setting Powder.
Of course, the shoot's setting outside during golden hour only brought out the glow more, and 23-year-old photographer Tyler Mitchell worked his own magic on capturing the star's inner beauty. Honestly, we don't know if there will ever be a Vogue cover to top this.