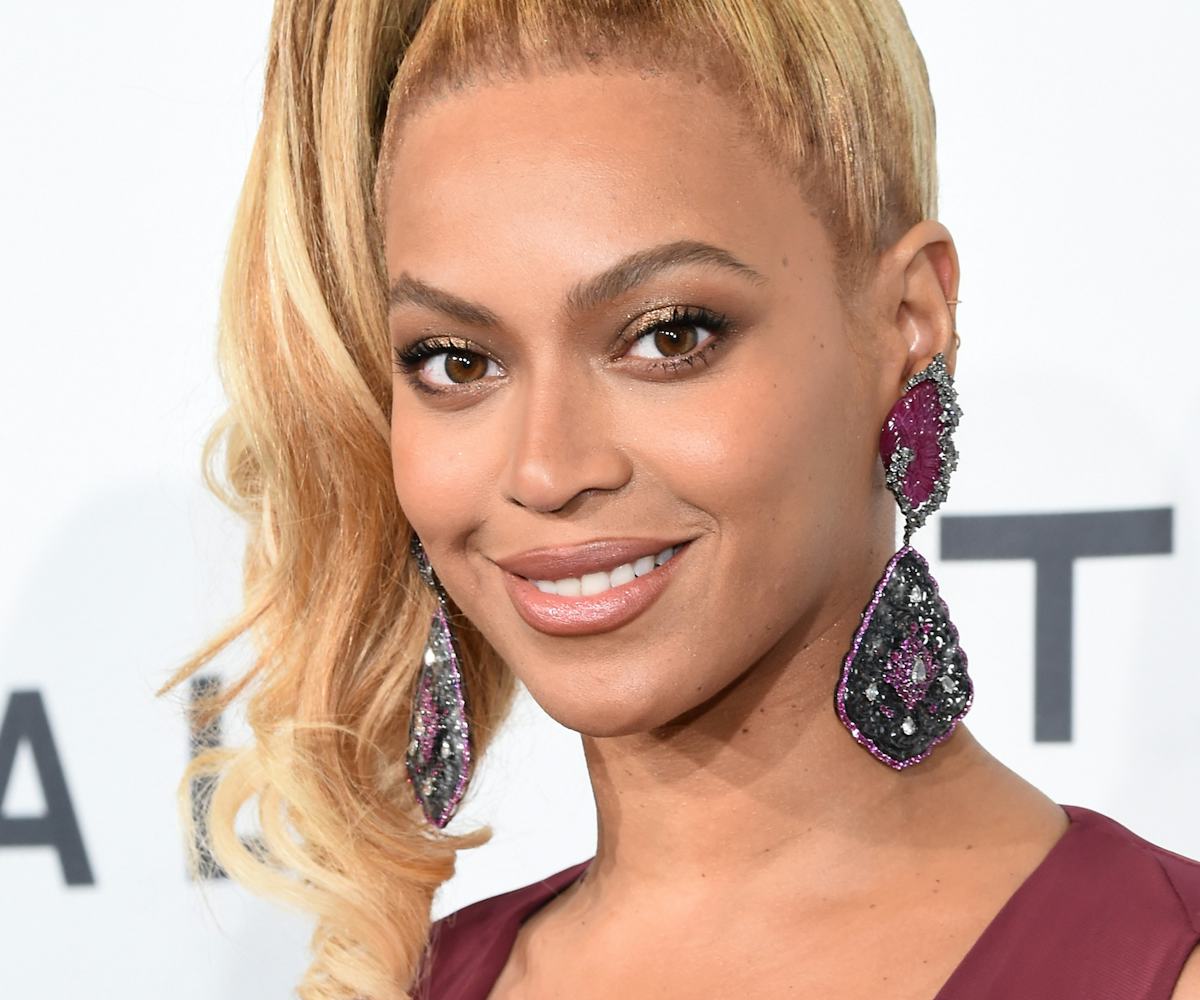 Photo by Ilya S. Savenok/Getty Images.
The Best Instagrams From Beyoncé's Birthday Party
It was Soooooul Train-themed
If you thought the only celebrating Beyoncé did for her 35th birthday was at Made In America this weekend, then you clearly don't know the queen. The rumor mill started buzzing last week that the singer was having a Soul Train-themed birthday party, and it looks like they hit the groovy nail right on its afro-clad head.
Last night in New York City, Bey and her team showed up and showed out in their best '70s-inspired gear. And, we have the Instagrams to prove it. From Jay Z's Jimi Hendrix vibes to Diddy's Farah Fawcett-flipped hair and Kelly Rowland's Donna Summer-esque getup, it was a very trendy trip down memory lane for all. Of course, the woman of the hour wouldn't dare disappoint. Queen B donned overly teased hair, fishnet stockings, and a pair of very on-trend aviator glasses. From what we can glean, it even looks like a wardrobe change took place. Naturally.
Although we couldn't witness the Soul Train magic in real life (our invitation must've gotten lost in the mail somehow, but there's always next year), we can still live vicariously through social media. Scroll through to check out the best posts, outfits, and moments from B's birthday bash. 
First up, we have Kelly Rowland in this epic gold number:
Usher and Jay Z wore matching fros and circle shades:
BRB, trying to figure out where we can pick up Diddy's wig:
Alicia Keys and husband, Swizz Beatz, are very much ready for the Get Down:
Chance the Rapper poses for a shot with the birthday girl:
Chloe and Halle were adorable in their larger-than-life wigs:
Bey having her moment during the Soul Train line:
Michelle Williams' cropped sequin outfit was everything:
If you listen closely, you can hear Blue Ivy wishing her mother a happy birthday: