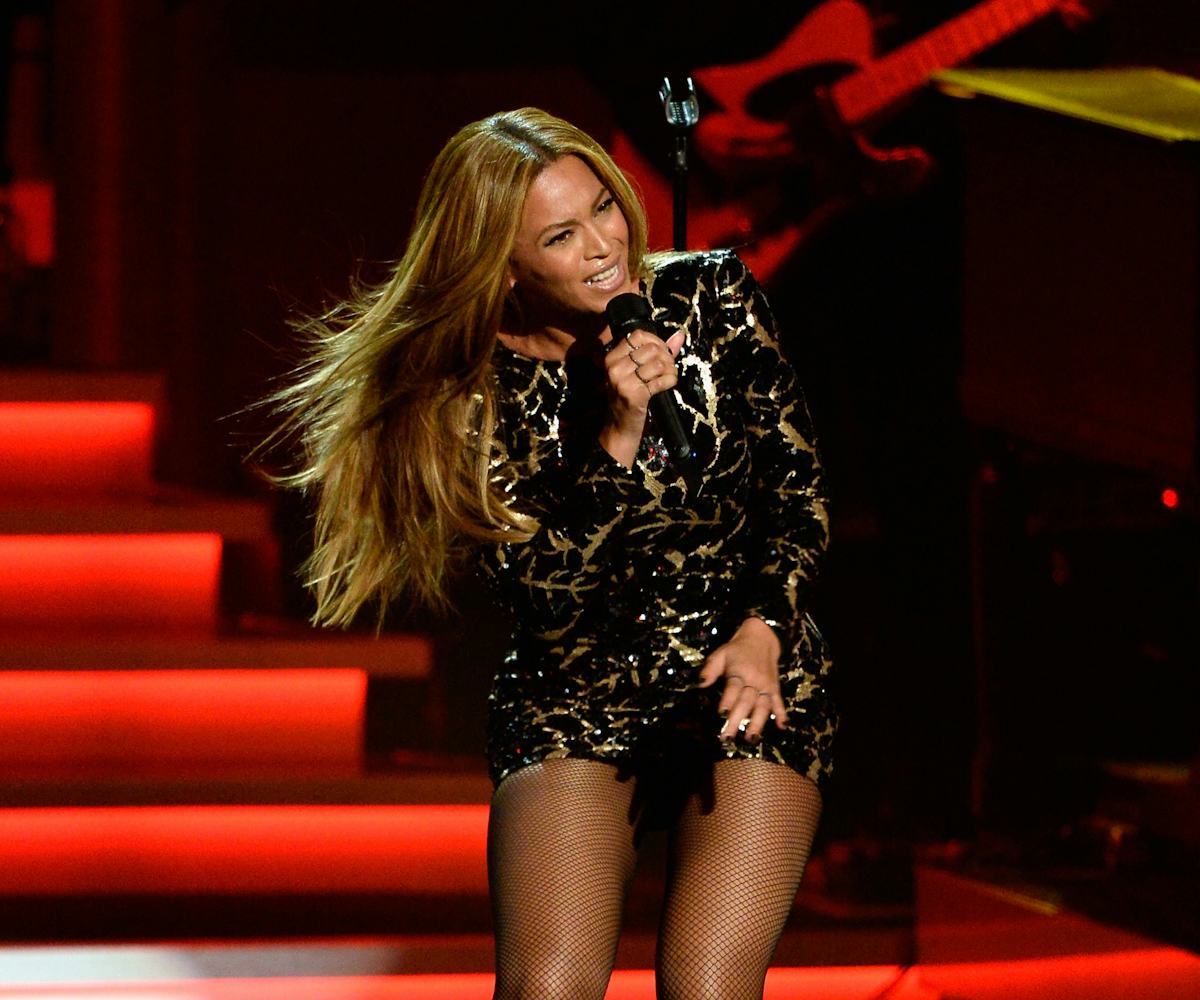 photo by kevork djansezian, courtesy of getty images
beyoncé pays tribute to stevie wonder
it's as amazing as you'd expect
Beyoncé graced our TVs last night with a nine-minute tribute to Stevie Wonder. Queen Bey began the special with her own rendition of "Fingertips," followed by "Master Blaster (Jammin')" featuring a somewhat out-of-place Ed Sheeran, and brought the house down with "Higher Ground" alongside Gary Clark Jr. 
If you can get past all the glitz and glamour of her mosaic mini dress (and that perfectly wind-blown hair), listen closely and you'll hear Bey showcasing some new tricks with her voice. While we're not ashamed to admit to being impatient for another Beyoncé album, we hope all the growling and howling featured in this clip will appear her forthcoming tracks.
Check it out in HD below.