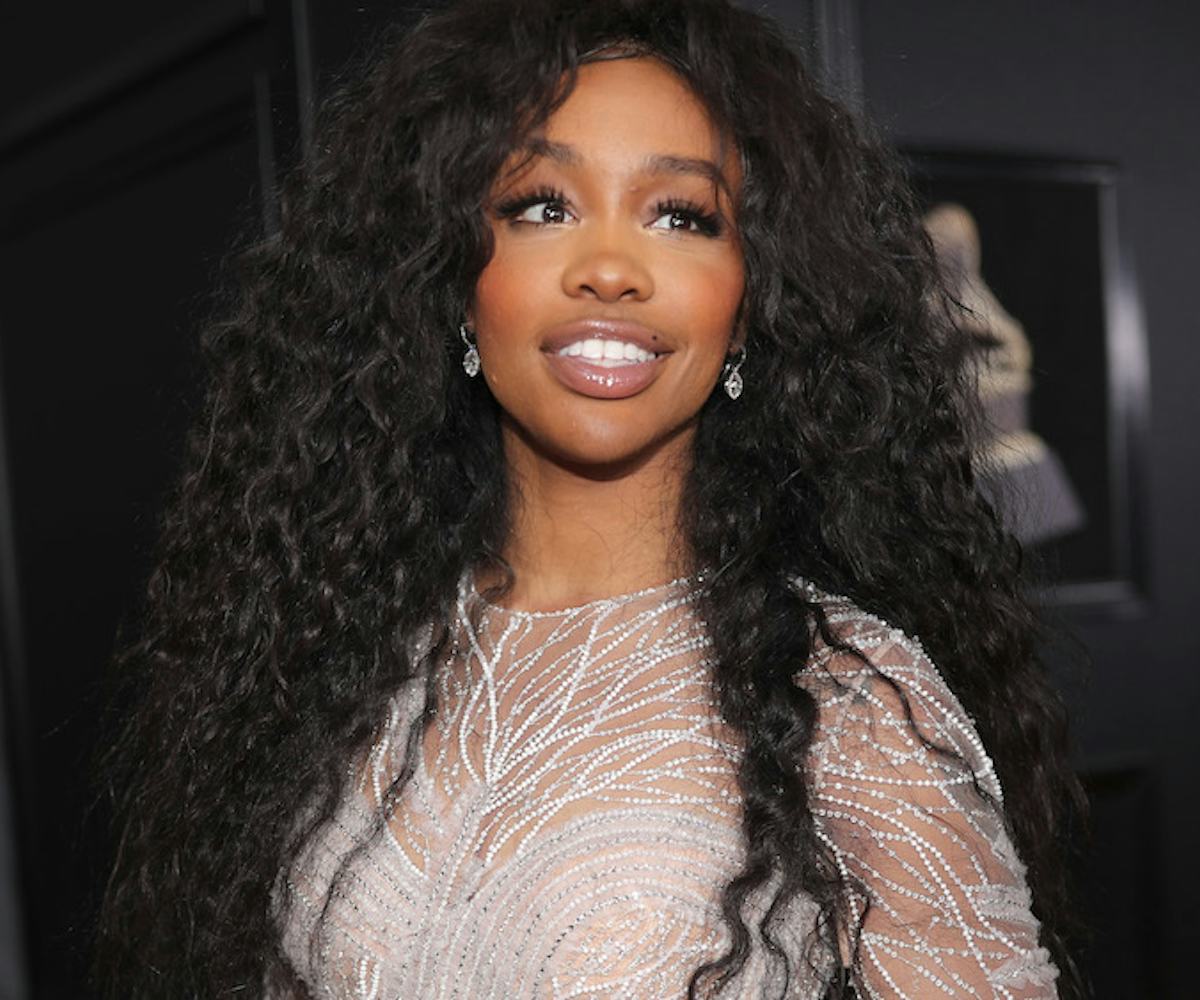 Photo by Christopher Polk/Getty Images
Of Course Our Favorite Ladies Wore Glossier To The Grammys
No wonder Beyoncé and SZA were so glowy and dewy
Like every other millennial on the planet, we're obsessed with Glossier and how its products have the ability to instantly transform us from dead and lackluster ghosts into glowy and dewy superhumans. Which is why we were excited to learn that our favorite celebrities also happen to feel the same way.
On last night's Grammys red carpet, two of our favorite musical powerhouse queens, Beyoncé and SZA, rocked Glossier's signature glow. While SZA's look was all about the ethereal dew—rocking a bold shade of Cloud Paint on her cheeks and the Haloscope Highlighter on her cheekbones—Beyonce's was all about subdued glamour. Her skin was kept clean and soft, with the focus on the even tone (courtesy of Body Hero and Perfecting Skin Tint), brows (Boy Brow), and eyes.
The eyes? We're glad you asked. According to Glossier, Bey was wearing an "unreleased Glossier product" on her lids, hinting that something—perhaps a line of eye products—is on the way. Based on that gorgeous glossy metallic sheen, it's destined to be pure magic. (It's Glossier, though, what else would you expect?)
Stay tuned as we find out more information on the brand's upcoming innovations.