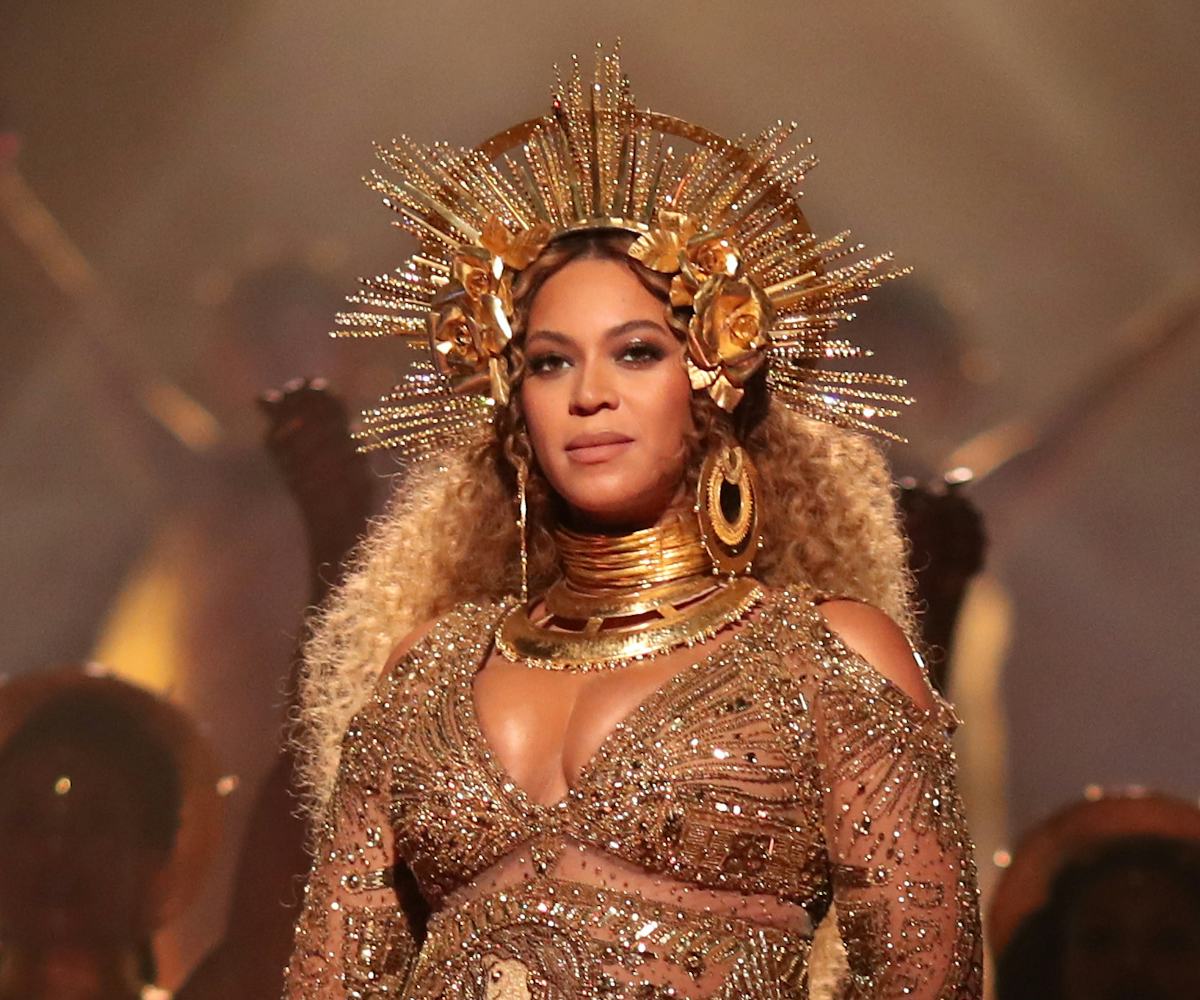 Photo by Christopher Polk / Getty Images
Everyone Wants Beyoncé To Be The Queen To 'The Lion King'
By now, we've all come to realize that there isn't anything that Beyoncé can't do. She's capable of taking on any role from singer-songwriter and dancer to sister and mother. A few times, we've had the honor of witnessing Queen Bey bust her acting chops in cameos for films like Dreamgirls, Obsessed, Austin Powers in Goldmember, and The Pink Panther. Soon, we might get to see her in the role of a lifetime as Nala in the live-action remake of The Lion King. 
According to Variety, the pop star is director Jon Favreau's top choice for the part. Reportedly, he's so set on Beyoncé that he's even willing to work around her schedule to make it happen. (Unlike Coachella, Disney can wait for the set of Knowles-Carter twins to be born before rolling out this production.) So far, the cast for this adaptation includes James Earl Jones, reprising his role as Mufasa, and Donald Glover as Simba.
When you really think about it, Beyoncé was giving us major "Circle Of Life" vibes with her breathtaking (and wig snatching) performance at the 59th annual Grammy Awards. That same night, Blue Ivy rocked a pink Gucci pantsuit with a black panther embroidered on the back. At the time, we assumed it was mostly a nod to the Black Panther Party, but perhaps they were both hinting at the movie all along?
Disney once said that "a dream is a wish your heart makes," and we need this to come true.