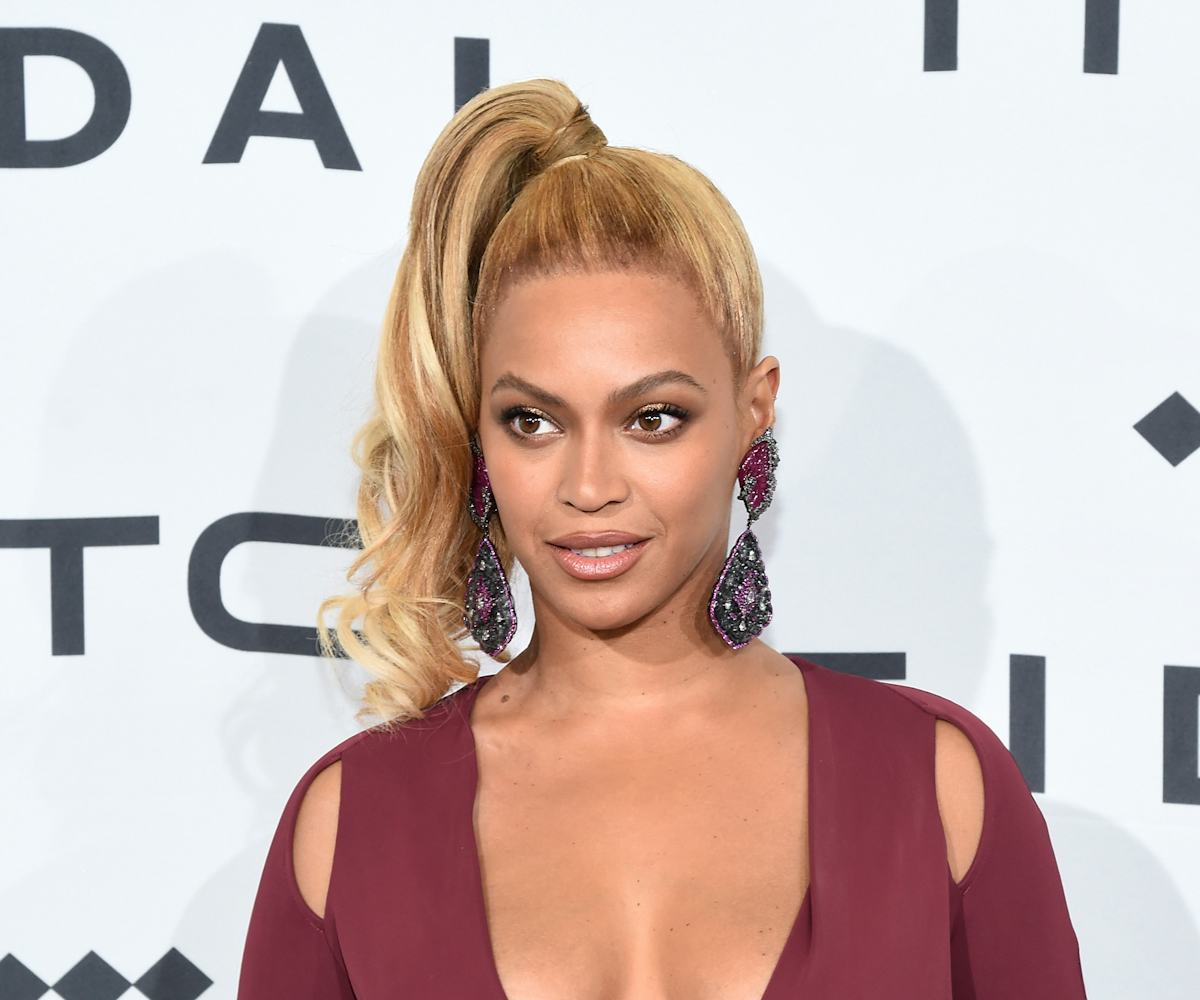 Photo by Ilya S. Savenok / Getty Images
Beyoncé Will Reportedly Write And Star In Her Own Movie
about the life of Saartjie Baartman
UPDATE: So, yeah, about all this—a rep for Beyoncé told Billboard, "Beyonce is in no way tied to this project," adding, This is an important story that should be told, however." So, there's that for you. Sorry, all.
Beyoncé has made several plays at movie world domination to varying degrees of success, but a new report suggests that Bey's cinematic aspirations have reached the next level. Britain's The Sun (so take it with a grain of salt) is claiming that Beyoncé plans on writing and starring in a movie about the life of Saartjie Baartman, a South African woman who was taken to London in the early 1800s and exploited in freak shows under the name Hottentot Venus, because of her unusual body shape. 
Baartman's story is one of exploitation and degradation with deep racial implications, but she has since become a feminist icon of sorts and a symbol for perseverance and strength. The Saartjie Baartman Centre for Women and Children was opened in Cape Town in 1999 to help survivors of domestic violence, and her remains, which were on display at the Musée de l'Homme in Paris, have since been removed out of respect.
There's no telling if Beyoncé is actually going to make this film—again, this is an unverified report from a publication with an iffy reputation—but it isn't hard for us to imagine Bey taking on a project that is ultimately about female empowerment (a Jezebel article refers to Baartman as "the original booty queen"). And although the report claims Beyoncé will be writing the script, it also says that she has "hired a team of acting coaches and writers." That would make more sense, since we can't exactly imagine Bey huddled over a laptop with a copy of Final Draft open, glaring at that dreaded blinking cursor. (She'd more likely have control over the script's creative direction.)  It's a wonderful thought, though.