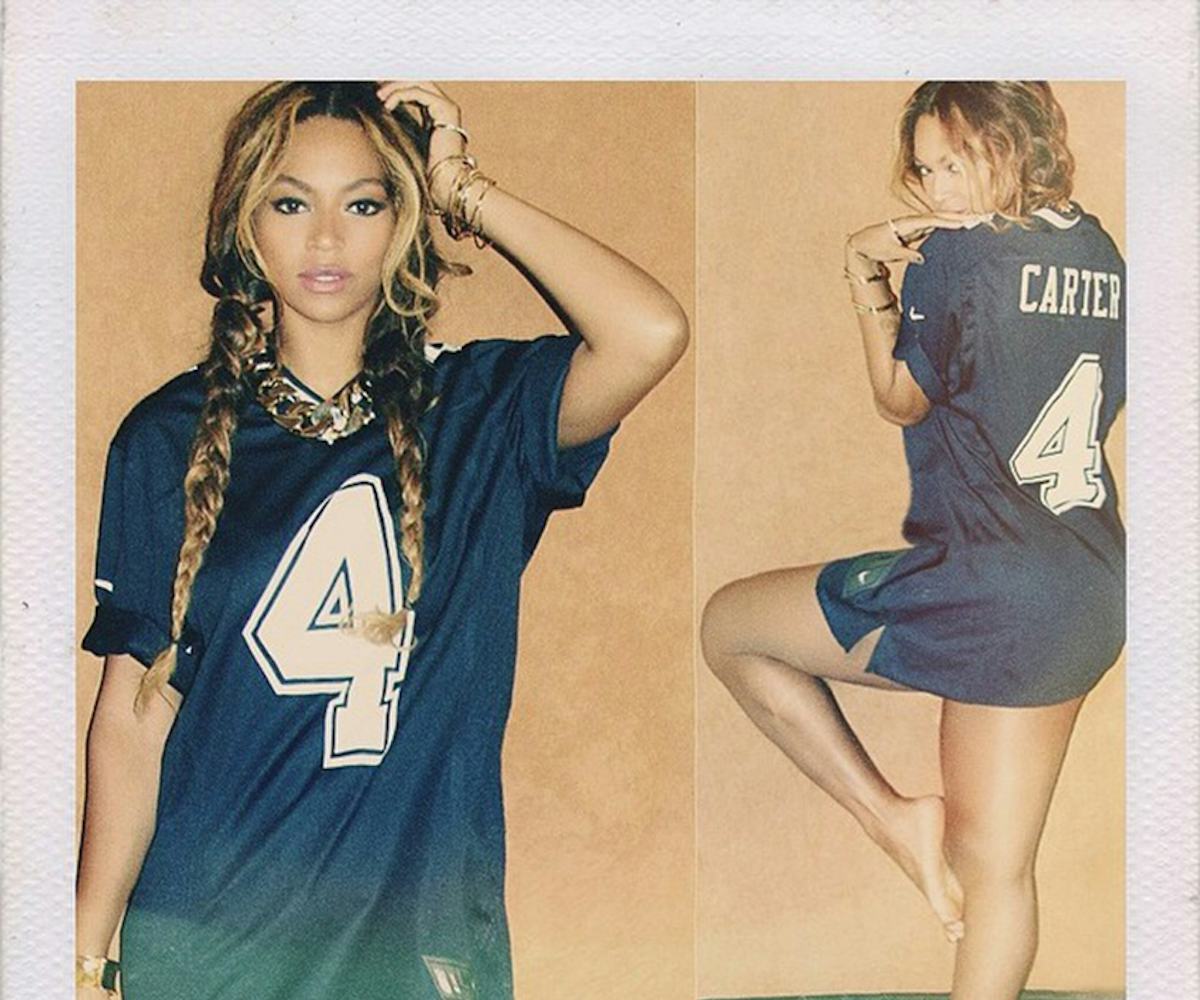 photo via @beyonce on instagram
beyonce's is doing a line for topshop
We know you've already gotten your hands on as much "I Woke Up Like This" merch as possible. But in the near future, you'll be able to add official Beyonce activewear to your closet collection. Yes, that means you'll be sporting completely fabulous outfits to the gym, since Mrs. Carter is teaming up with Topshop on a new line next year. Not too many deets have been released yet, but here is what we do know:
+ The new project will be specifically an activewear and streetwear endeavor.
+ Accessories, dance ensembles, and footwear will all be part of the brand's shoppable products, obviously. This is Beyoncé, after all. 
+ We are going to have to wait until fall of next year. Womp. 
+ ...We predict an increase in gym memberships as early is next August. (This is not an official estimate, just a NYLON gut-feeling.)
That means we have about 290 days to continue our Netflix and candy binges until we all run the world in our Yonce gear, y'all!
Let the countdown begin...
photo via Tumblr