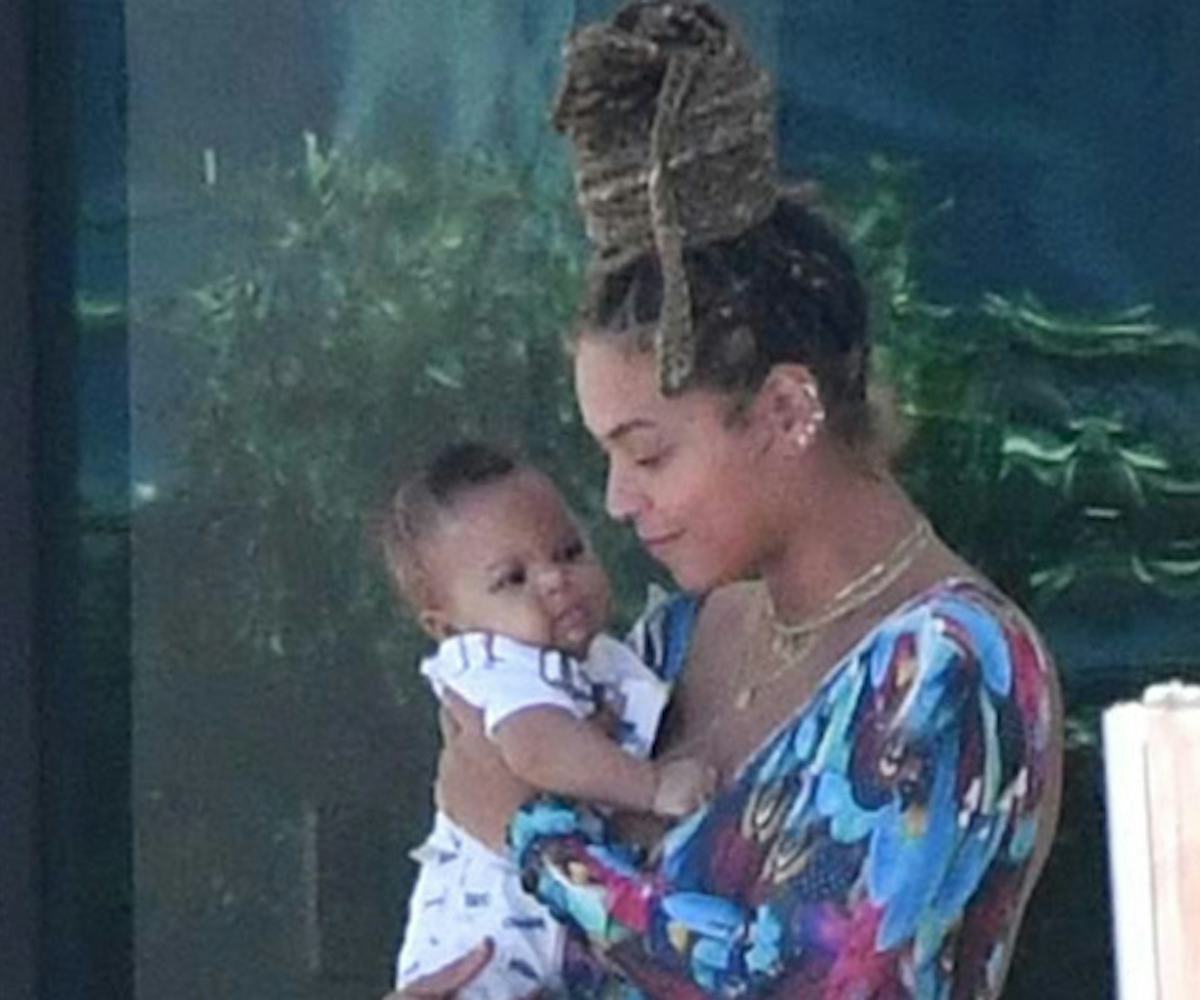 Image via Twitter/@PhilMphela
What Did We Do To Deserve These New Photos Of Beyoncé's Twins?
They're two chubby angels from heaven
Beyoncé's twins, Rumi and Sir, were spotted for the first time since their mom's epic birth announcement more than three months ago. Photos leaked of her and the twins vacationing in Miami. While everyone assumed they'd be adorable, nobody was ready for this level of chubby cuteness.
Here's how the internet reacted after seeing the twins out and about for the first time.
People really couldn't deal. 
They're so cute omg. 
Huge fan of your work, Rumi and Sir. 
It was hard to function after the pics were released. 
We need a minute, please. 
None of us were ready. 
They're so beautiful. 
They broke the internet. 
A lot of people are also assuming that Beyoncé is not happy about these leaked images, so that paparazzo might want to watch out. 
While our president is starting drama like a Real Housewife, at least we have true leaders like Beyoncé to bless our timeline. Maybe, sometimes, we can have nice things.