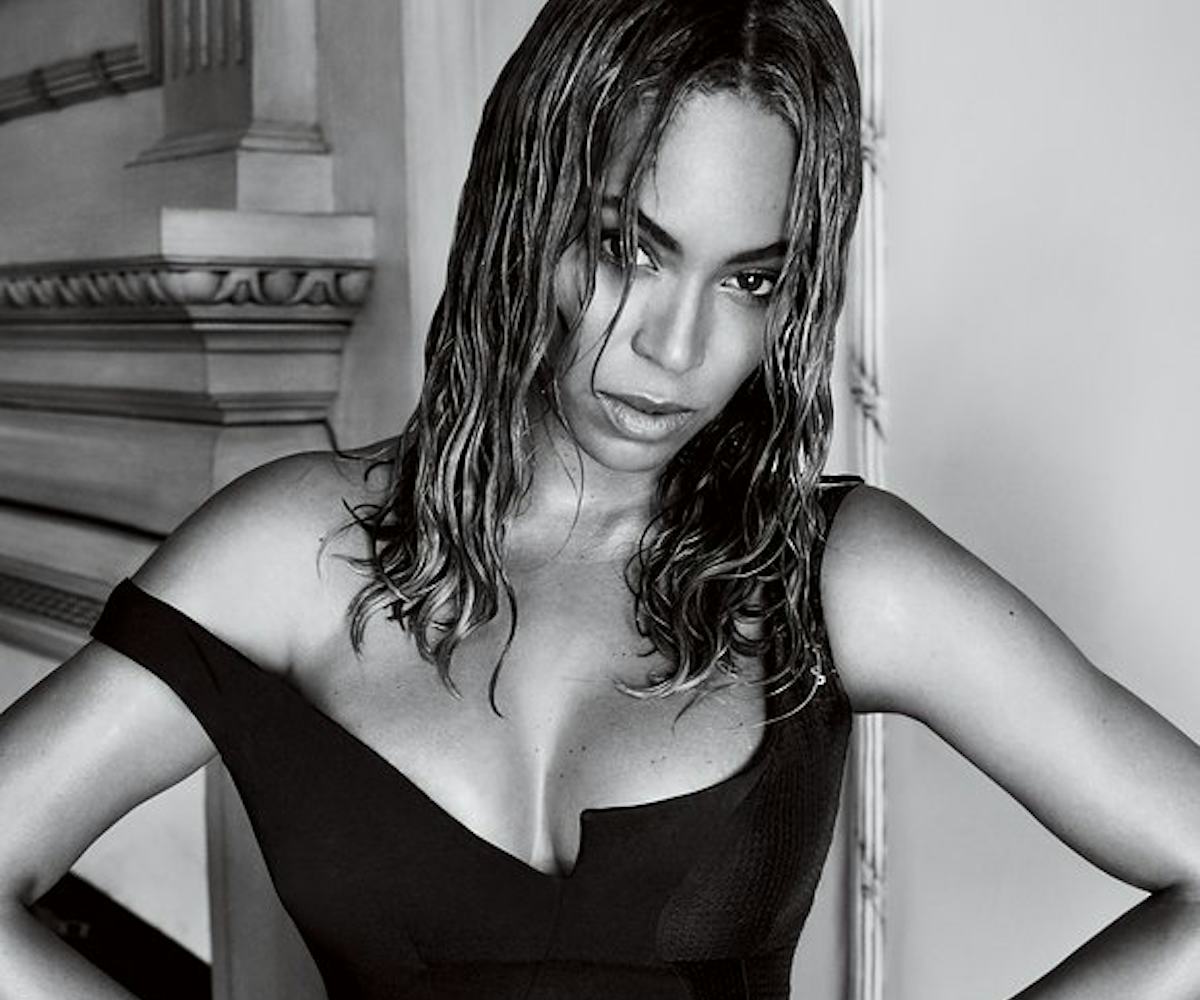 photographed by mario testino/courtesy of vogue magazine
beyoncé covers the september issue of 'vogue'
Over 10 years ago, Beyoncé claimed her throne as the closest thing we have to American royalty. And a vast majority of the world has been bowing down ever since. So it only makes sense that she, one of the most respected artists in music, was the choice to cover this year's September issue of Vogue. This marks Beyoncé's third time covering the publication, but more importantly, it also makes her the third black woman to cover the September issue, following Halle Berry and Naomi Campbell.
The story was shot by renowned photographer Mario Testino, and Beyoncé wears a gown designed by Marc Jacobs. In the accompanying behind-the-scenes video, Beyoncé sensually struts through a mansion in her dress, and everything about it oozes old Hollywood glamour. We haven't read the story, but her presence in the photos is so intense, that it's enough to simply look at how stunning she is and marvel at how one becomes so perfect.
Click through the gallery to see the incredible photos from the shoot.
"The word diva is used for so many female performers, and it often means they have reputations for being difficult, but she exudes charm and a lovable quality." — Marc Jacobs
"She's the whole package: primal, rare, delicate, beautiful, and powerful." — Stella McCartney
"There is a magnetic presence to her." — Riccardo Tisci