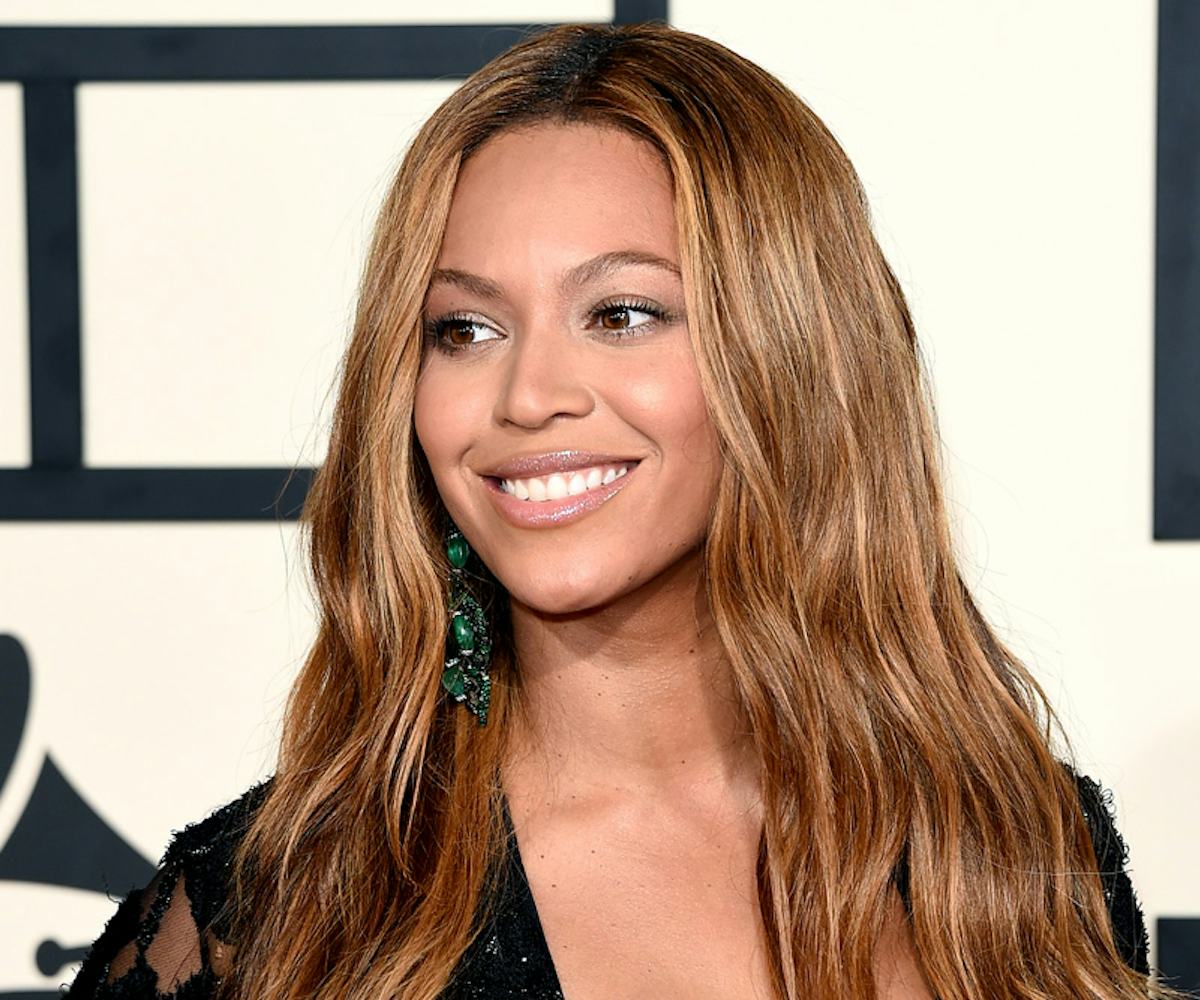 photo by Jason Merritt / Getty Images
beyoncé basically dressed like a superhero
because queen bey likes to make a splash.
Yesterday, Jay Z launched his new music streaming service, Tidal. For its official release, Jay Z held a press conference with Rihanna, Nicki Minaj, Kanye West, Madonna, Alicia Keys, Usher, Daft Punk, deadmau5, Jason Aldean, Jack White, Chris Martin of Coldplay, Win Butler and Régine Chassagn of Arcade Fire, and Calvin Harris in attendance—and, of course Beyoncé.
While everyone was dressed to impress in their best business casual attire, Beyoncé opted for a statement-making superhero-like outfit. The look, which included a luxe black and white V-neck romper, black pearl body chain, fishnet stockings, and a jaw-dropping black lace cape, was finished with a villainous dark smokey eye and deep part.
So although Tidal was Jay Z's moment to shine, Mrs. Carter stole the show (as always). Call it intuition, a premonition, or some sort of weird feeling, but cape-gate is back in session. Guess we'll have to thank Queen Bey for that.
Photo by Jamie McCarthy / Getty Images