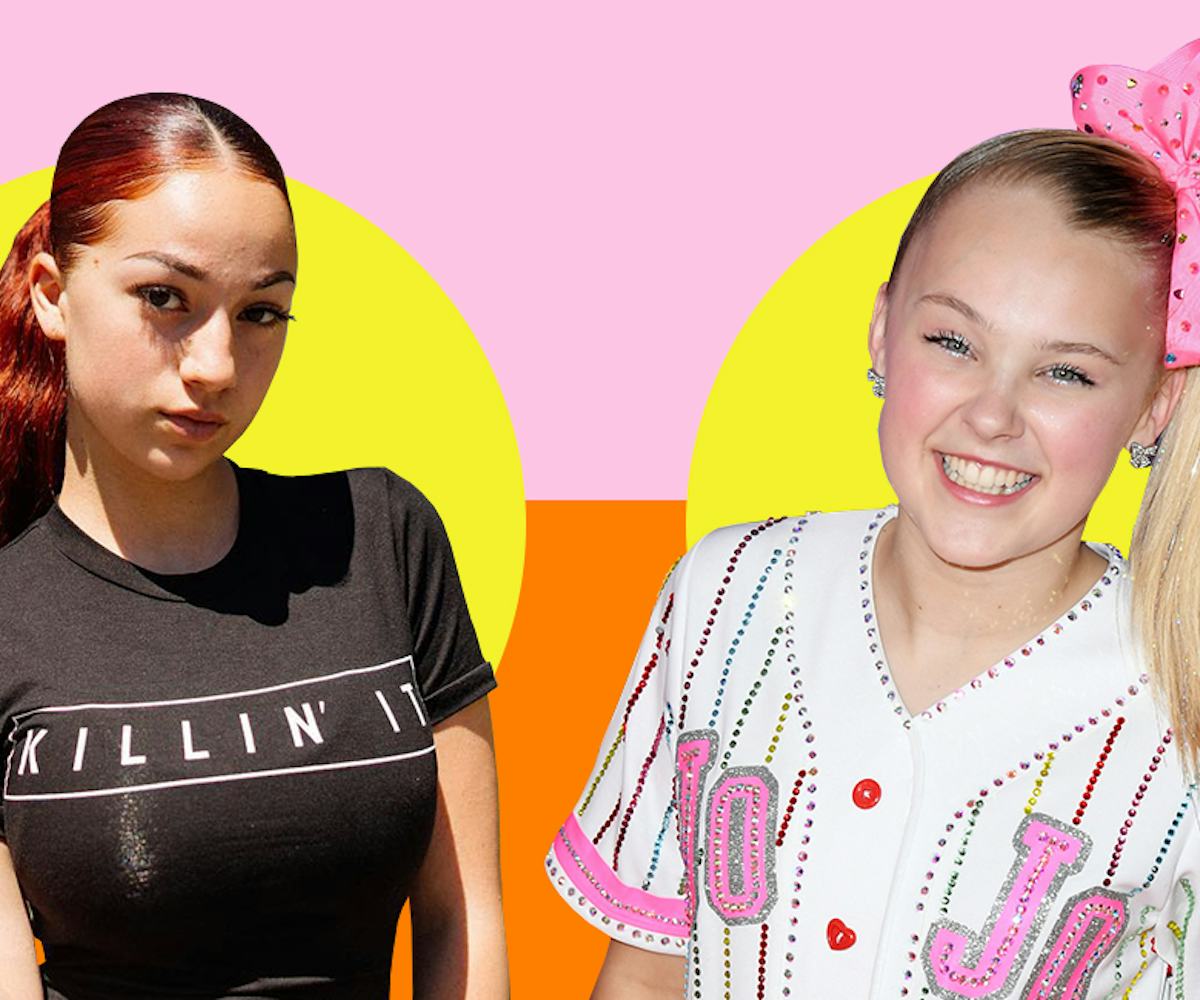 Photos From @BhadBhabie Instagram And Getty Images/Jon Kopaloff.
Bhad Bhabie Is Now Feuding With 'Dance Moms' Star JoJo Siwa
Just when we thought the internet couldn't get any weirder, we find out that Bhad Bhabie (aka Danielle Bregoli) and former Dance Moms star JoJo Siwa are feuding.
Earlier this month, Siwa took to her Twitter to post screenshots of a Facebook status written by a mother who stated she would much rather have her kids "love JoJo than 'Bhad Bhabie.'"
"People wonder why the kids these days act the way they do," she continued, pointing out that both Bregoli and Siwa are 15 years old. "People like JoJo are made fun of for being young while people like the 'Catch me outside' girls makes millions being a delinquent."
Siwa captioned the screenshot, writing, "This post means so much to me. Thank you Nicole for writing this! I love being a positive role model and I want everyone to know it's ok to be a kid and to not worry about growing up so fast! To everyone who supports me, I LOVE YOU." 
Bregoli didn't take too kindly to Siwa's shade, and proceeded to respond with: "Suck my dick."
Siwa's subsequent response? Another shady dig. "Exactly my point," she wrote above a retweet of Bregoli's retort.
Bregoli has yet to respond.