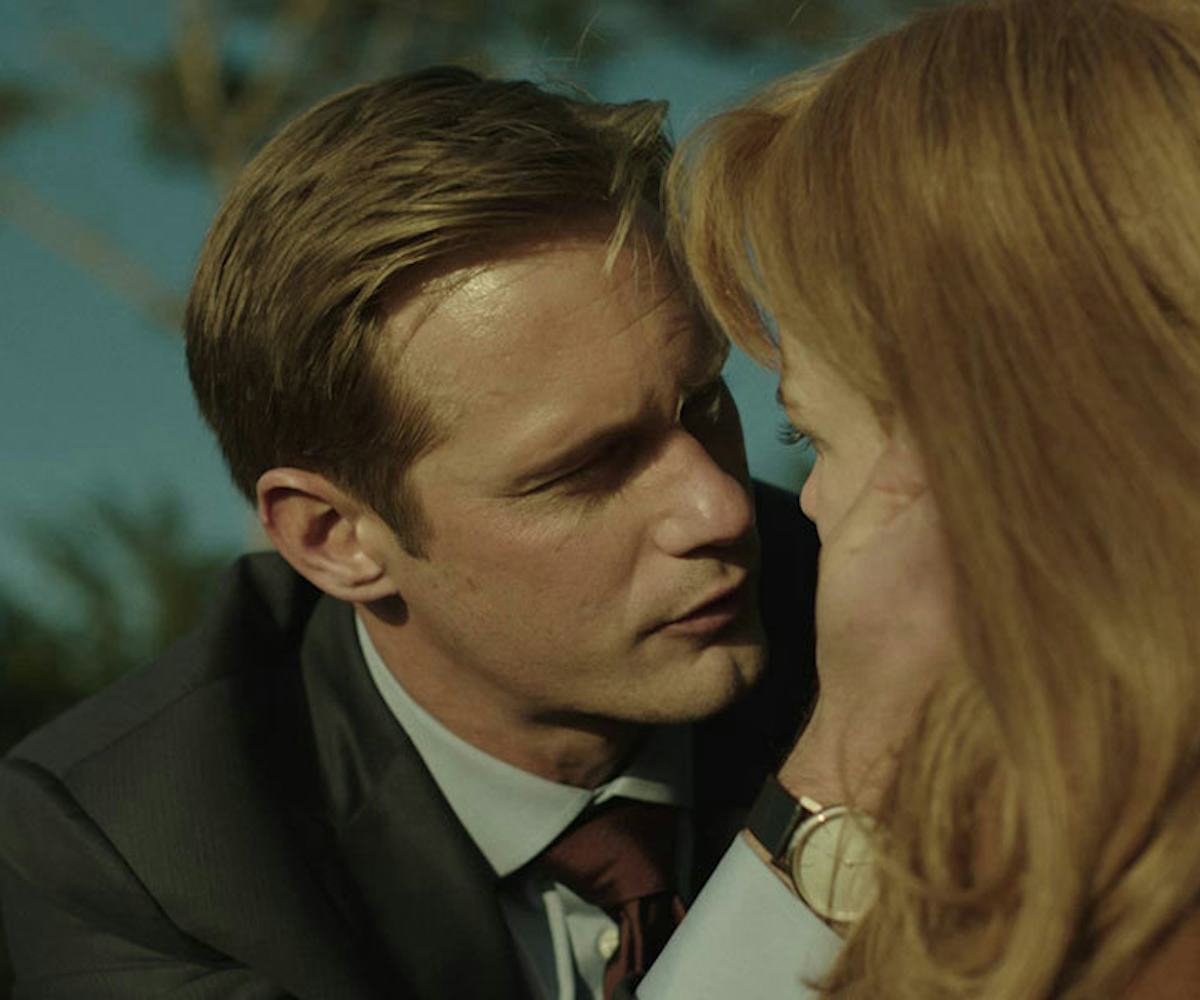 Photo courtesy of HBO
Is Alexander Skarsgård's Rumored 'Big Little Lies 2' Return A Good Idea?
Because we simply cannot let nice things be nice, HBO's runaway hit Big Little Lies is getting a second season. (Limited series, who?) The women—Reese Witherspoon's Madeline, Nicole Kidman's Celeste, Laura Dern's Renata, Shailene Woodley's Jane, and Zoë Kravitz's Bonnie—are all set to reprise their roles, which is exciting because that means more affluent brooding and self-loathing wine drinking in gorgeous houses is nigh. Rumor has it, though, that a certain man is also slated to return—a certain man that is supposed to be dead: Alexander Skarsgård's Perry, the abusive husband of Celeste.
TV Line is reporting that Skarsgård will, indeed, return for the second season. Common sense would lead one to assume he'll appear in flashbacks, some that might explore the night Perry raped and impregnated Jane, which the first season did not explore as much as the Liane Moriarty book did. That makes sense! But wait, what is this about Perry not being donezo? "I don't even know if I'm really dead or not," Skarsgård tells People. 
Uh, okay. I don't know about you, but a tumble like the one Perry took at the end of the first season would do anyone in. I'm sorry, but Perry, like Ms. Keisha, is "fuckin' dead."
Big Little Lies 2 will feature seven episodes penned by David E. Kelley, who wrote the first season based on the book. Jean-Marc Vallée, who was against extending the story beyond its first run, will not return to direct but will executively produce. Transparent's Andrea Arnold will direct instead. Fingers crossed Kelley and co. keep Perry right where he belongs: six feet under.