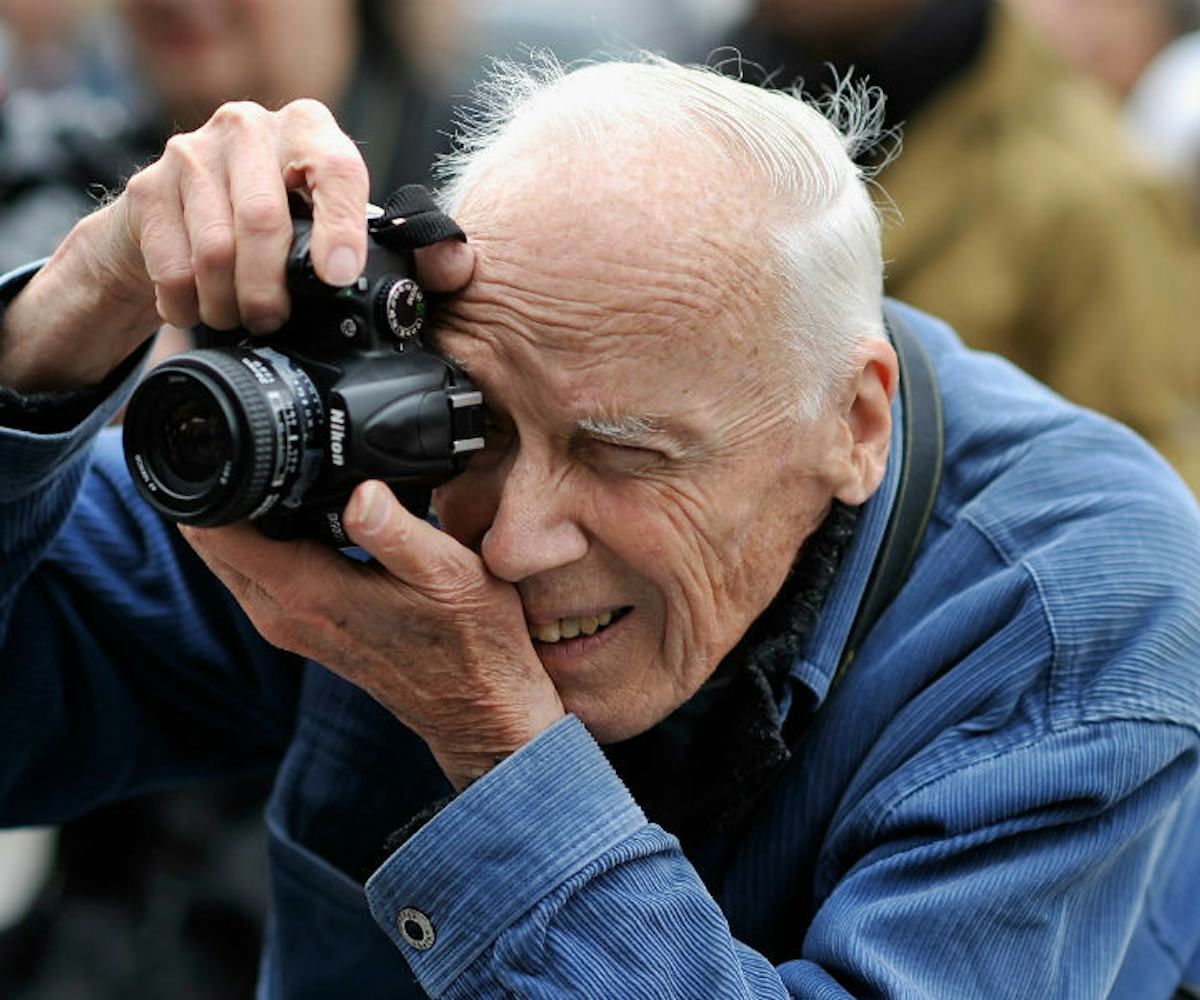 Photo by Gareth Cattermole/Getty Images.
Fashion Photographer Bill Cunningham Secretly Wrote A Memoir
It will be published posthumously this September
Fashion darling and icon Bill Cunningham passed away in 2016. Before doing so, it turns out, the photographer wrote a memoir about his life.
According to The New York Times, the book is titled Fashion Climbing and chronicles Cunningham his childhood, his time in the Korean War, and his success as a milliner and, eventually, journalist. The few excerpts shared center around the pushback Cunningham received from his family for his interest in fashion. "It's a crime families don't understand how their children are oriented, and point them along their natural way," he wrote. "My poor family was probably scared to death by all these crazy ideas I had, and so they fought my direction every inch of the way." In one disturbing passage, he recalled a time when his mom beat him for wearing his sister's dress.
Cunningham shot street style photography for The New York Times for more than 40 years (way before it became a "thing") and was beloved by fashion insiders. As viewers of the 2010 documentary, Bill Cunningham New York, know, he was a notoriously private person. So, the memoir came as a shock even to those closest to him. We're glad he's finally sharing his story.
The book is expected to hit shelves in September, just in time for Fashion Month.