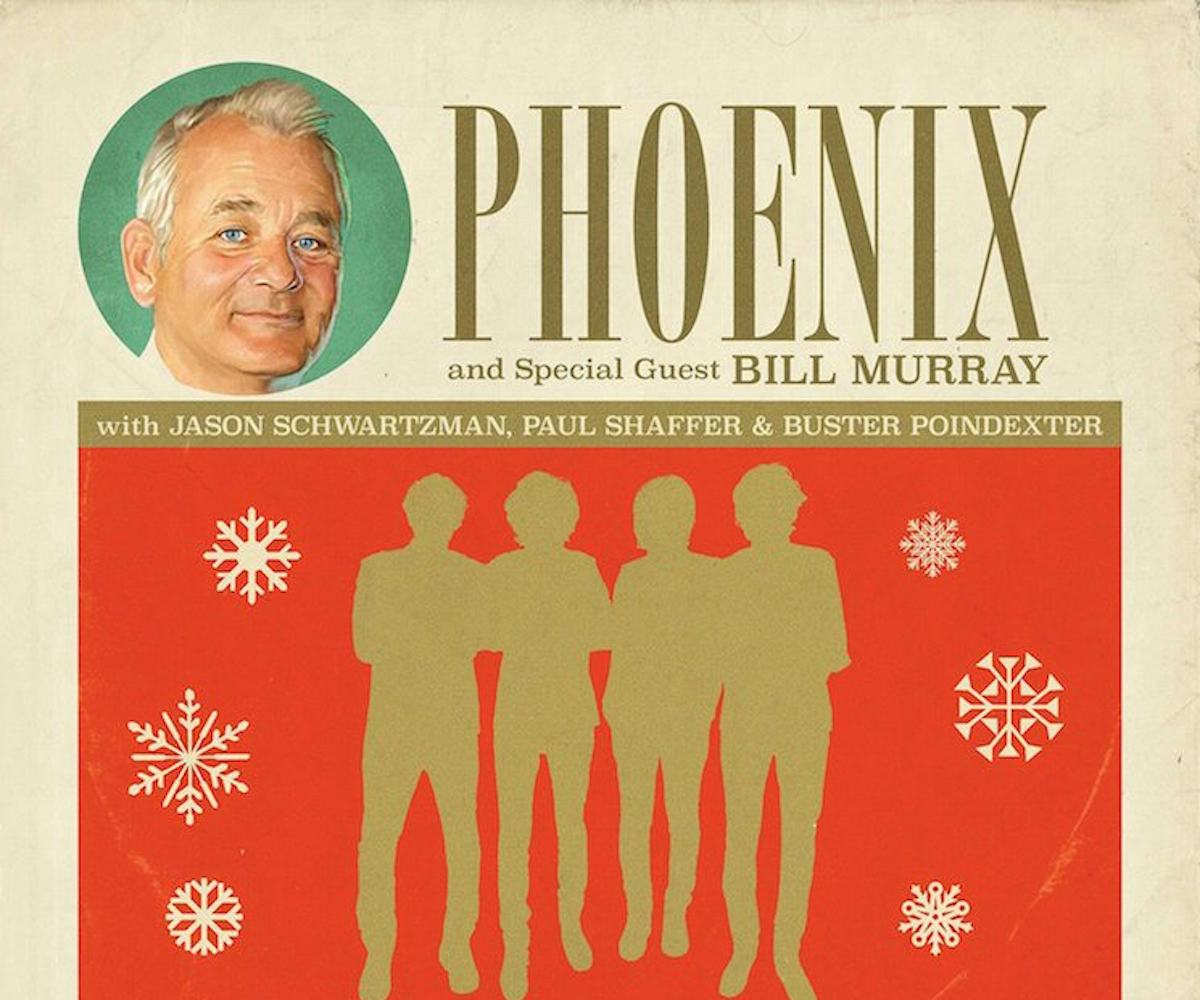 Image via Netflix
Bill Murray And Phoenix Team Up For A Christmas Song You'll Actually Like
"alone for christmas" will beat them winter blues.
Who knew Bill Murray could sing? Actually, after listening to him share the mic with Phoenix for a cover of the The Beach Boys' "Alone on Christmas Day," we're still not sure he can. Regardless, we're humming and smiling.
Featuring the talents of actor Jason Schwartzman, New York Dolls' David Johansen (as Buster Poindexter), and former Letterman bandleader Paul Shaffer, the track is clipped from Netflix's A Very Murray Christmas, Murray's holiday special which—no coincidence—premieres tonight. Between that and this song, we've pretty much got enough Murray to get us through to New Year's and enough good cheer to make these hectic, light-starved times a little less hectic and light starved. A season of joy indeed.
Stream "Alone On Christmas Day" below, and queue up A Very Murray Christmas right here.