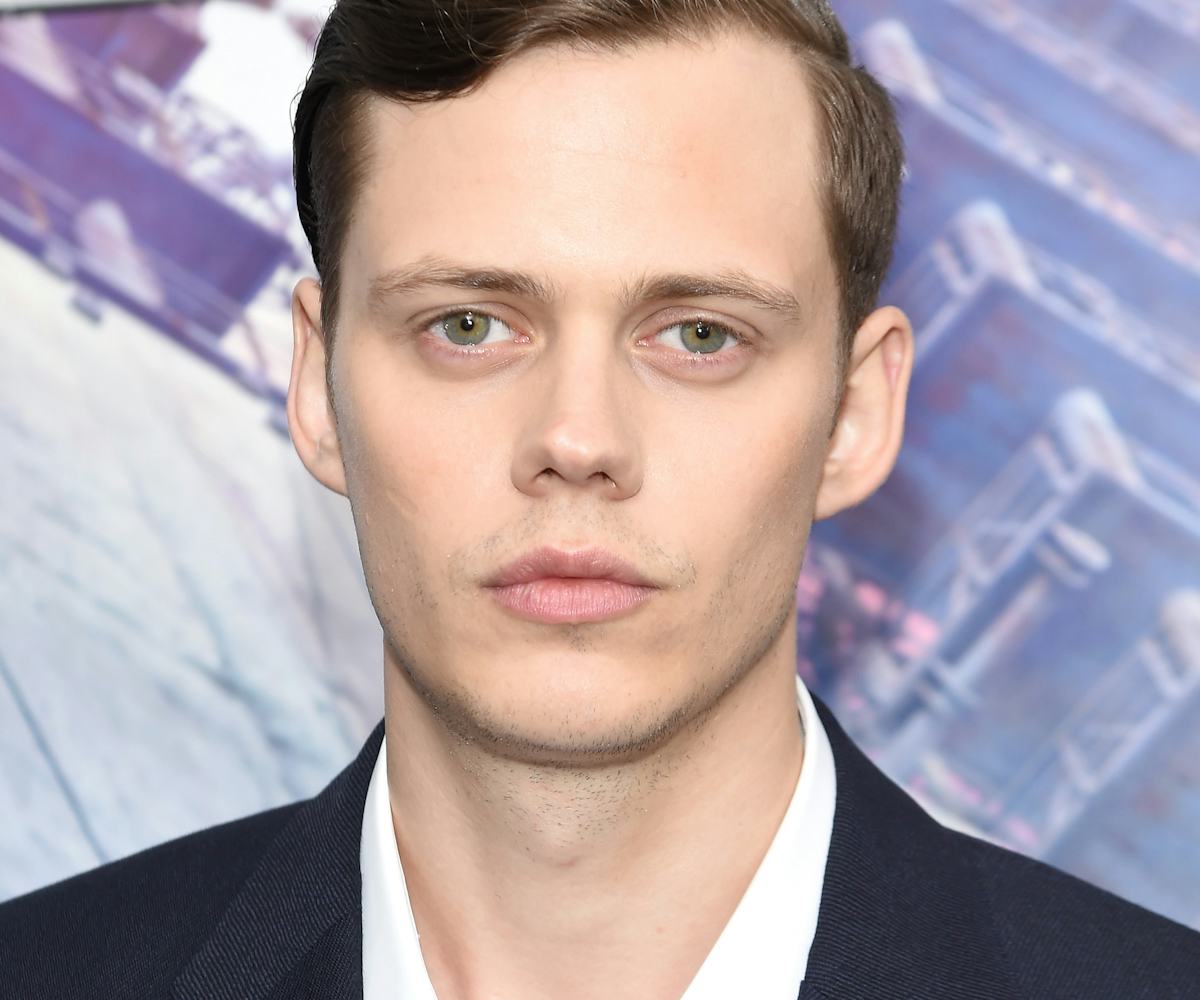 Photo by Jamie McCarthy / Getty Images
Bill Skarsgård Is Here To Haunt Your Nightmares
Alexander's little bro will play Pennywise the clown in Stephen King's 'It'
Bill Skarsgård, who happens to have the same last name as his brother Alexander, has been cast as Pennywise the clown in the upcoming reimagining of Stephen King's It. The two-part movie will follow a group of childhood friends who call themselves The Losers Club as they battle against a mysterious entity called It. (Pennywise is one of the forms this evil force takes.) The creature returns when the friends are adults, and they must reunite to defeat it once more.
This most recent adaptation of Stephen King's horror epic has been floating around Hollywood for a while now. At one point, True Detective's Cary Fukunaga was set to direct, with Will Poulter as his star, but left the project due to creative differences which caused Poulter to leave as well. This version will be directed by Andy Muschietti, who has already filled his cast with relative unknowns like Jaeden Lieberher, Finn Wolfhard, Jack Dylan Grazer, Wyatt Oleff, Chosen Jacobs, and Jeremy Ray Taylor.
It was famously adapted into a television miniseries in 1990, and if you had nightmares around that time they were most likely caused by Tim Curry's version of the clown. If Skarsgård wants to come anywhere near that horrifying and hideous performance, he should enroll in evil clown school right about now.