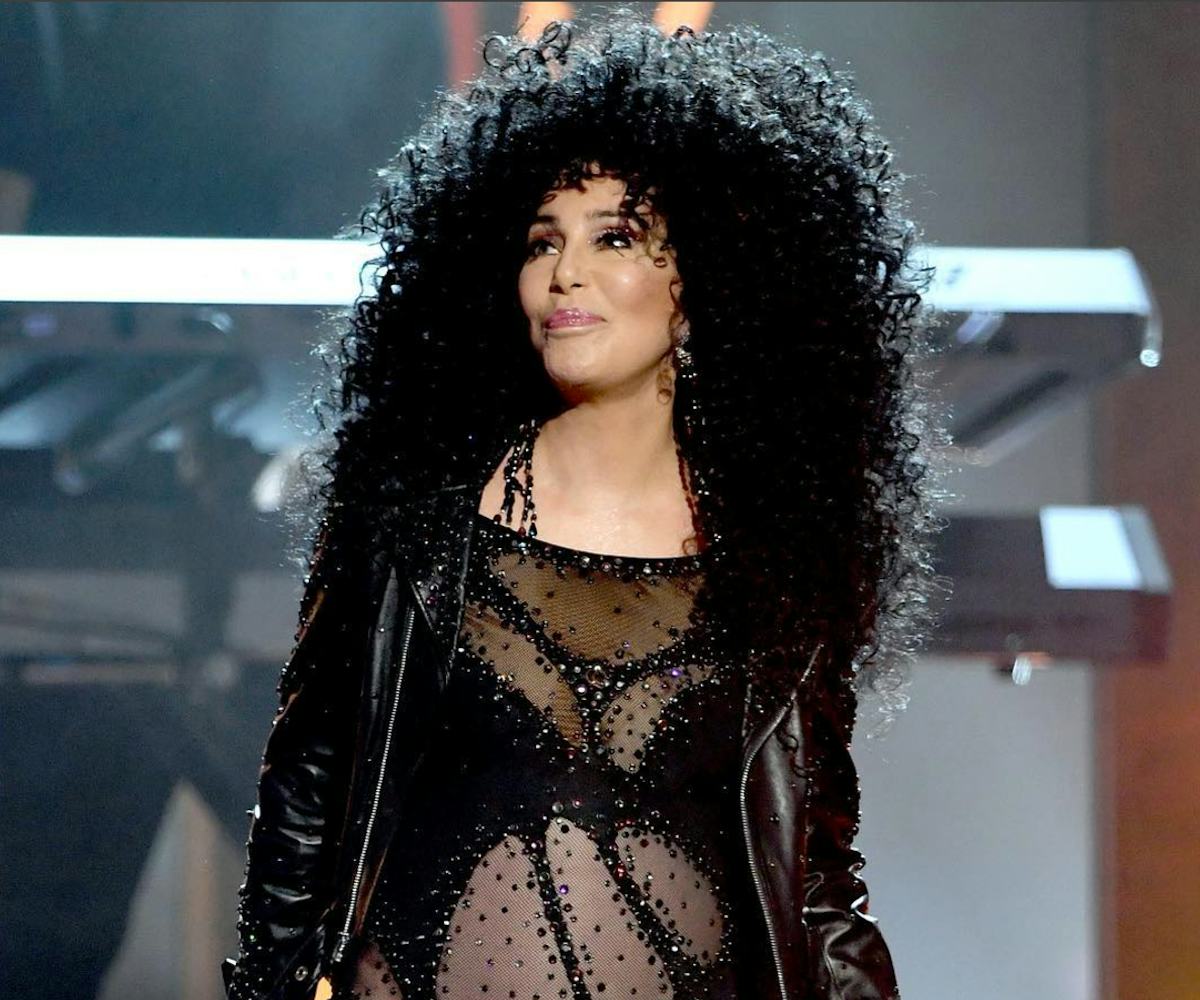 Image via Instagram/@Billboard
The Best Performances From Last Night's Billboard Music Awards
Cher and Celine Dion stole the night
Last night's Billboard Music Awards had some legendary performances by music icons like Cher and Celine Dion. The two divas set social media on fire, and the rest of the show's performers were just trying to keep up.
Cher gave an iconic performance, after appropriately winning the Billboard Icon Award, singing classics like "Believe" in a platinum blonde wing and a silvery, rhinestone-covered outfit, before changing into an all-black ensemble for "If I Could Turn Back Time." The 71-year-old showed the up-and-comers that they have some very big shoes to fill. 
Celine Dion stole the show last night when she performed "My Heart Will Go On," in honor of the song's 20th anniversary, as footage from Titanic played behind her. She wore an epic white Stephane Rolland dress with giant cloud sleeves. It's hard to believe it's been two decades since Titanic came out in theaters; the song still makes us tear up. 
Lorde performed her new single, "Green Light," on the set of a dimly lit karaoke lounge. Reading lyrics off a grainy screen, Lorde jumped and fist pumped to the rhythm of the song as her friends watched from the couch behind her. 
Nicki Minaj killed it when she opened the Billboard Music Awards by performing a medley of four different songs, with guest appearances from Lil Wayne, David Guetta, and Jason Derulo. Flames shot out of the DJ booth as leather-clad dancers carried her on stage, like the true queen she is. 
Drake set a record last night for the most Billboard Award wins in one year, taking home 13 trophies, and gave a performance that proved he earned every one of them. The rapper performed "Gyalchester" amid exploding fireworks from the famous Bellagio fountain in Las Vegas.
Miley Cyrus gave an emotional performance like we haven't seen from her in a while. Instead of riding in on a giant hot dog, she sang an acoustic version of her country-influenced love song "Malibu," and even teared up at the end. 
Camila Cabello made her first solo appearance on stage since leaving Fifth Harmony. She sang her songs "I Have Questions" and "Crying in the Club," and proved that she's got what it takes to go off on her own. 
Julia Michaels made her debut with her new single, "Issues," giving a straightforward, simple performance that put the emphasis on her vocal and writing skills. She showed that she can hang with the best of them. 
Sam Hunt proved he's the next country heartthrob last night when he sang "Body Like a Back Road." Before his solo career, Hunt was writing songs for the genre's best, like Kenny Chesney and Reba McEntire. His charisma and good looks clearly won over the fans last night.