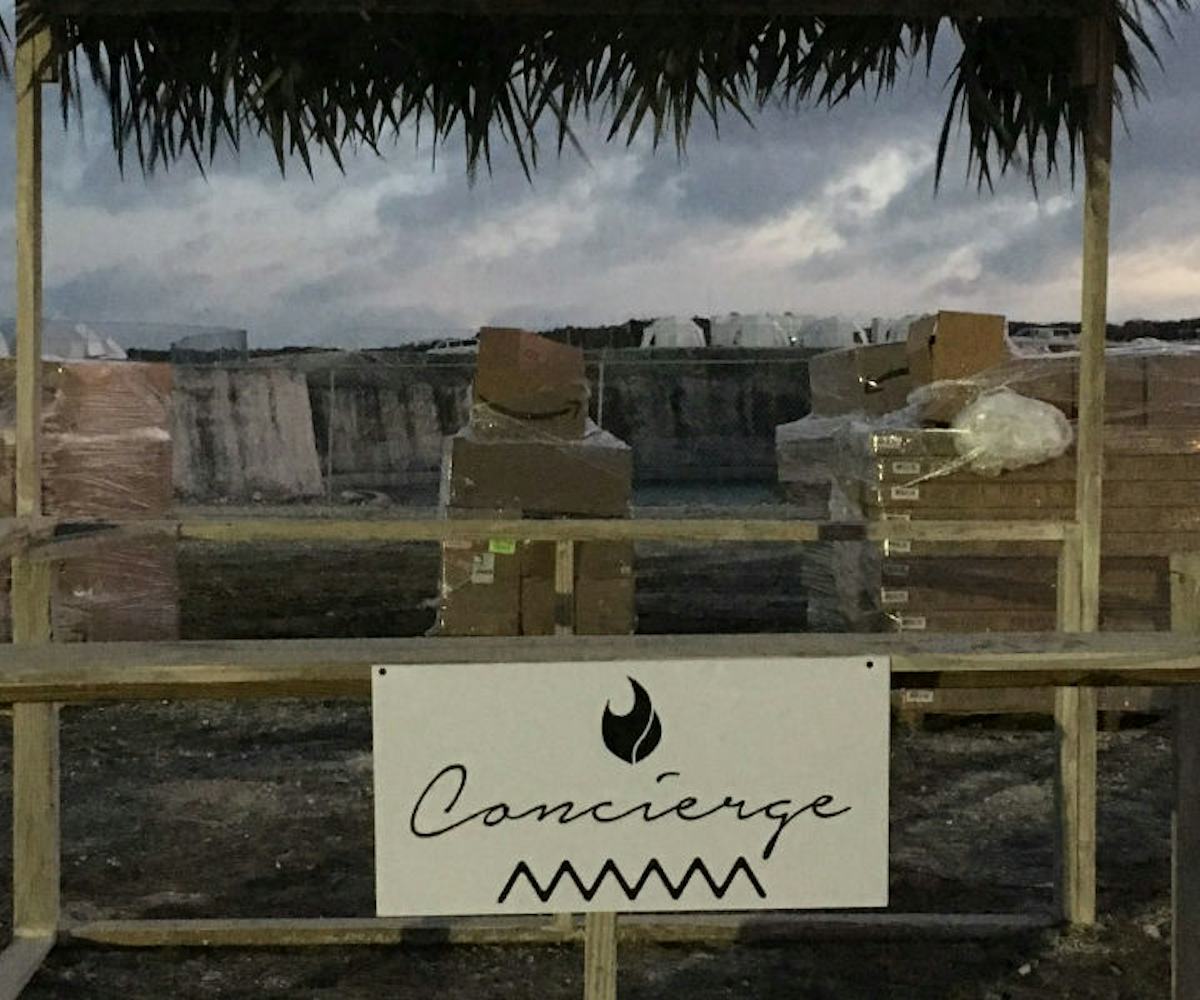 PHOTO VIA TWITTER/@WNFIV.
Fyre Festival Founder Pleads Guilty To Fraud
Billy McFarland faces up to 40 years in prison
Founder Billy McFarland is finally owning up to the scam that was Fyre Festival. According to TMZ, he pleaded guilty on Tuesday to two counts of wire fraud.
As if you could forget, the 2017 festival was marketed as an upscale getaway complete with luxury housing, catered food, and performances from artists like Blink-182 and Disclosure. When concert-goers—who paid upward of $250,000 for tickets—arrived, they were met with a Hunger Games-like setup, rabid dogs, and bread and cheese for their meals. "I deeply regret my actions, and I apologize to my investors, team, family, and supporters who I let down," McFarland told a federal judge on Tuesday. "I grossly underestimated the resources that would be necessary to hold an event of this magnitude."
McFarland initially pleaded not guilty last October, so it's nice to see him taking responsibility. Especially considering, mere days after the disaster, he was promising a more organized redo in May 2018. He now faces up to 40 years in prison, with each charge carrying a maximum of 20 years. Along with the criminal charges, McFarland and rapper Ja Rule, who McFarland partnered with to organize the festival, also have a number of civil lawsuits to deal with. 
Sentencing for McFarland will take place in June.