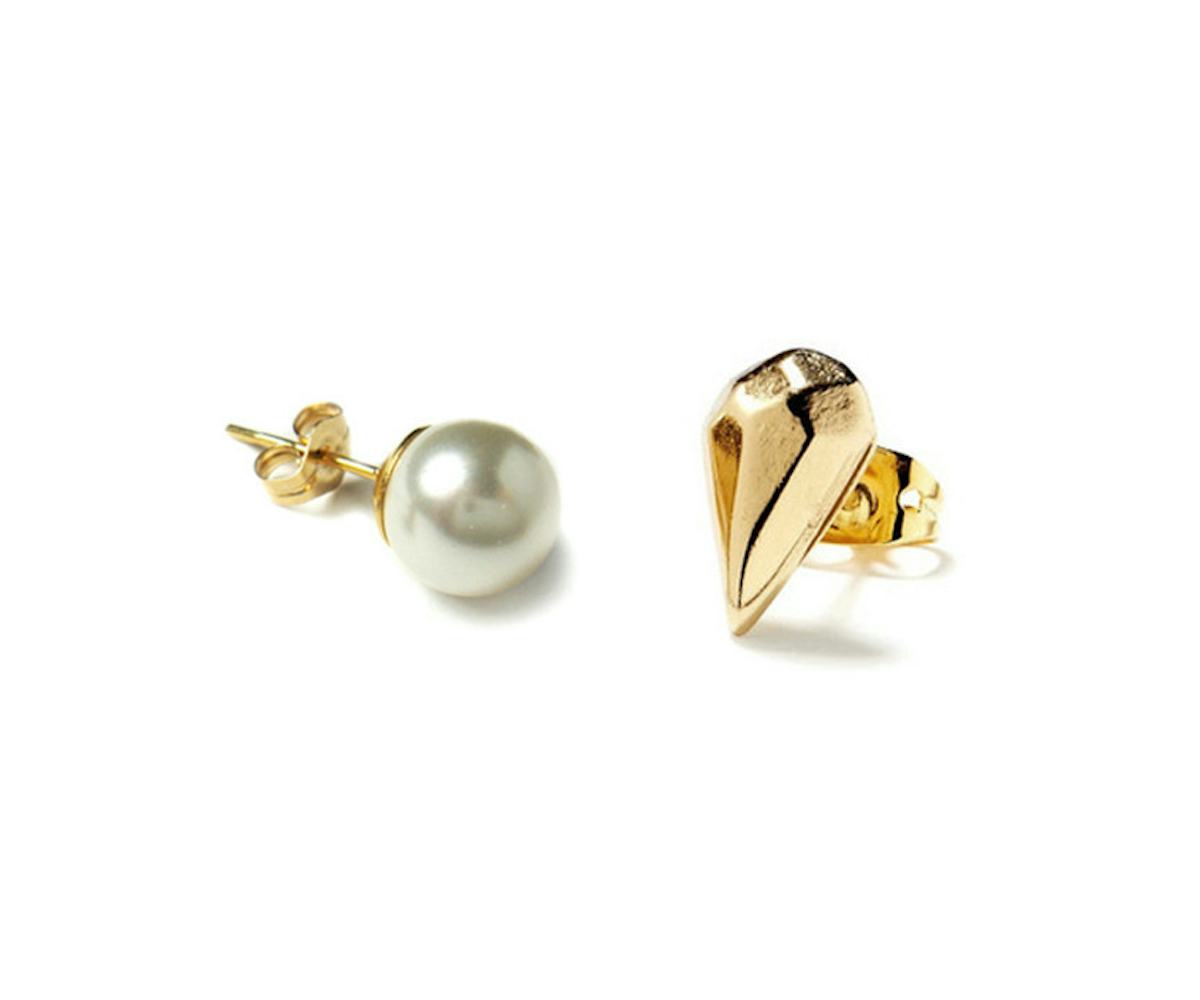 editor's pick: hook and pearl
an earring for good girls and bad girls alike.
If you think pearls should only be worn by those sporting twinsets and lunching at country clubs, think again. Bing Bang gave the precious bead a bad-ass spin by pairing one with a golden teardrop-shaped stud. It's definitely more wicked than WASP-y. Get yours here.