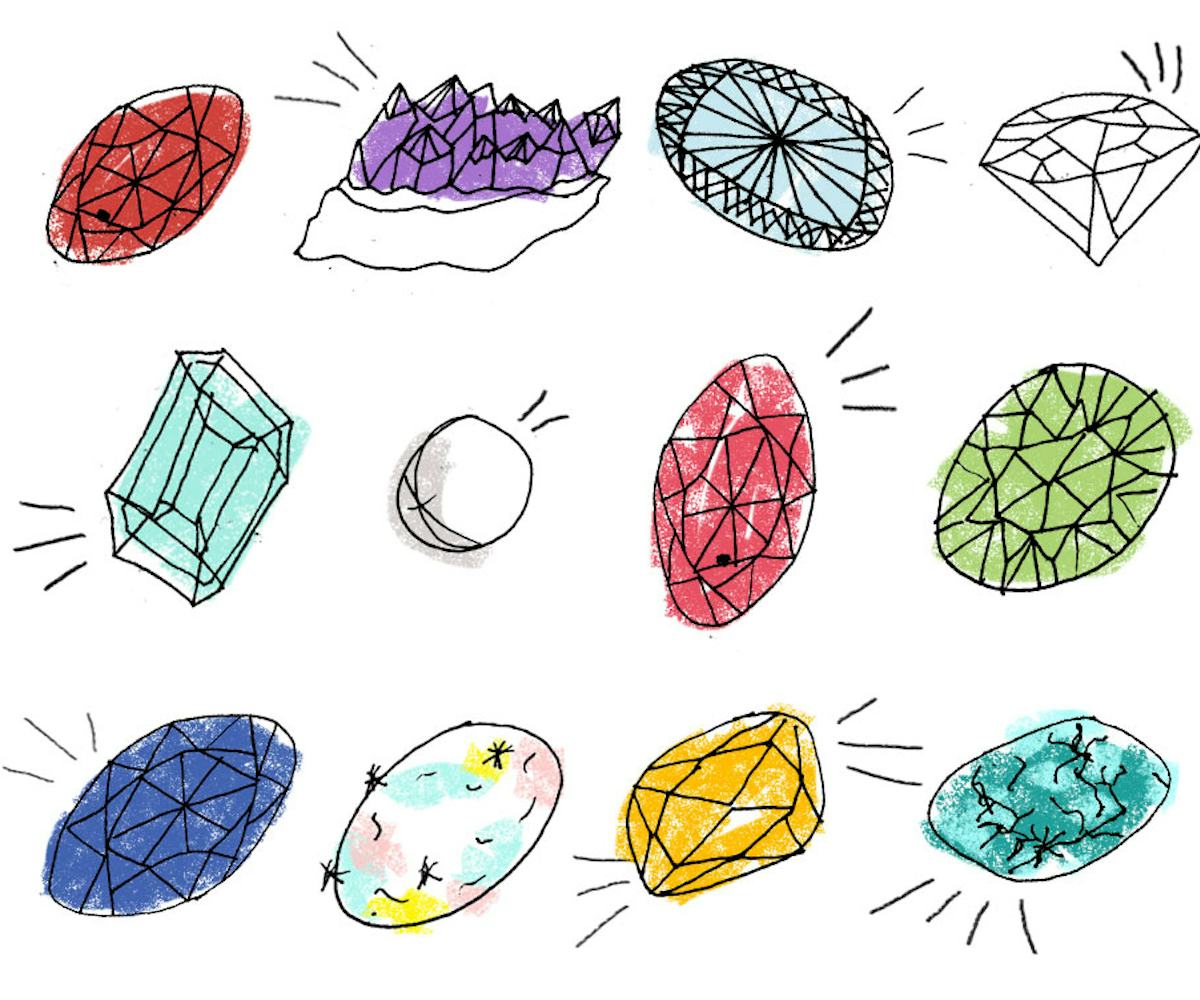 The best birthstone jewelry for every month
the key to the best birthday gifts
We know it can be challenging to find brilliant birthday gifts for your best friend, mom, sister, and basically any girl in your life. (If you're anything like us, you'd rather give money or giftcards so she can buy exactly what she wants.) Fortunatley, there's the handy concept of the birthstone. We all have one, and these gems can be the answer to those gift-giving woes. Some girls even have two (if you were lucky to be born in June, October, or December). So, we hunted for the best birthstone jewelry in this roundup. Just be sure to find a piece that you know the birthday girl will want to wear!
Balissima, Sterling-Silver and 18k Gold Ring with Garnet Stone, $225, available at Lord and Taylor.
Samantha Wills, Humility & Power Amethyst Necklace, $175, available at Bloomingdale's.
Jacquie Aiche, Aquamarine and 14k Rose Gold Graduated Single-Ear Cuff, $1,495, available at Saks Fifth Avenune.
Catbird, Chained to My Heart Necklace, $288, available at Catbird NYC.
Jemma Wynne, Double Bar Studs, $1,365, available at Ylang 23.
Veronika Borchers x Pearl Collective, Eclipse Collar with Akoya Pearl, $600, available at Pearl Collective.
Sydney Evan, Rose-Gold Ruby Lips Ring, $790, available at Neiman Marcus.
Flaca Jewelry, Open Diamond Bangle, $195, available at Charm & Chain.
Smith+Mara, Blue Sapphire Suspender Earring, $322, available at Shopbop.
Variance Objects, Raw Opal Ring, $328, available at Free People.
Michael Kors, Bangle Bracelet, $95, available at Lord & Taylor.
Melissa Joy Manning, Sterling-Silver and Turquoise Necklace, $195.25, available at The Outnet.