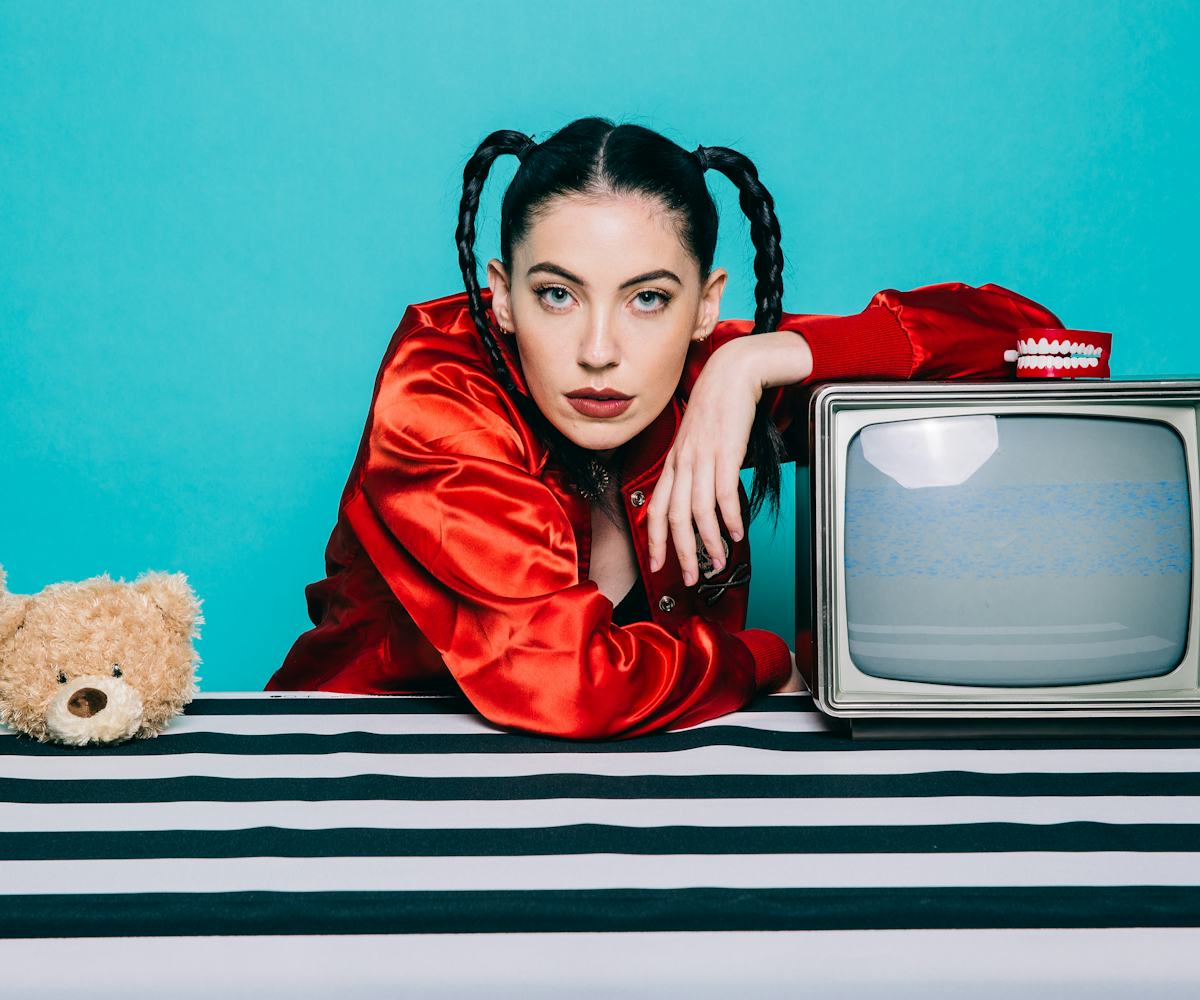 Photo by Jabari Jacobs
You Won't Be Able To Get Bishop Briggs Out Of Your Head
A track-by-track breakdown of her self-titled EP
Most singers wouldn't credit a karaoke bar as the starting point for their career, but then again not everyone is cut out to be Bishop Briggs. While honing her skills in front of a microphone, the 24-year-old attended music school, and after a few strategically coordinated performances, she solidified her status as a pop star that straddles indie pop and trap soul. Today, she's finally releasing her self-titled EP. 
The project is stacked with six tracks that, Briggs says, showcase the most honest and direct she's ever been in her music. "As a music fan, I love when people write about what's currently happening in their lives. It could be because I'm nosy, but I feel that it makes the lyrics more authentic," she says. "For my EP, this music was all written within the last year and a half. Some of the tracks, like 'Dark Side' and 'The Fire,' were written just a few months ago."
Briggs took the time to break down every track on the EP for us. In her own words, "You can expect hip-hop beats, gospel vocals, creepy ear candy, and soul." Learn more about the inspiration behind songs while you stream them all, below.
"River"
This was the first song that I worked on with Mark Jackson and Ian Brendon Scott [the producers], and I think it will always give me a feeling of nostalgia. Writing "River" was truly the beginning of all of this. The song is about facing something or someone and not backing down. I guess it's the song equivalent to getting in someone's face.
"Dark Side"
I think we all have two sides to us: One is who we are in front of others, and the other comes out when we are alone. The first one is generally a lot more socially acceptable and light, but the one when we are alone, can be darker and more honest. When I'm writing and on stage, I try my hardest to be who I am when I'm alone because I'm divulging the most raw and vulnerable part of my life.
"The Way I Do"
I went to a psychic with one of my friends who is also a musician, and the psychic told her that she was thinking of quitting music. As we walked out, I looked at her in disbelief and she finally admitted that she had been thinking about it! I just thought to myself, If you leave now, you'll never know how great this can be, but you'll also never truly understand the pain that comes with loving something so much that you dedicate your life to it without—potentially—any reward. The next day, this song was written. It's a love letter to my tumultuous relationship with music. On another note, thankfully, my friend is still pursuing music and doing very well. 
"Wild Horses"
This was written during a time where I was questioning my inner fulfillment. It was a really dark time because I was in a very happy relationship, but I was still seeking inner peace. 
"Dead Man's Arms"
This is one of my favorite songs to perform live because I truly feel it every single time. In the recording process, I had takes where I was gritting my teeth! I react to situations with sadness, not anger, but in this case, it was the opposite. And when that happens, it's time to write and record.
"The Fire"
This was written a few days after I ended my long-term relationship. It was a writing session where I couldn't beat around the bush or be obscure; I had to be direct and truly lose any filter.