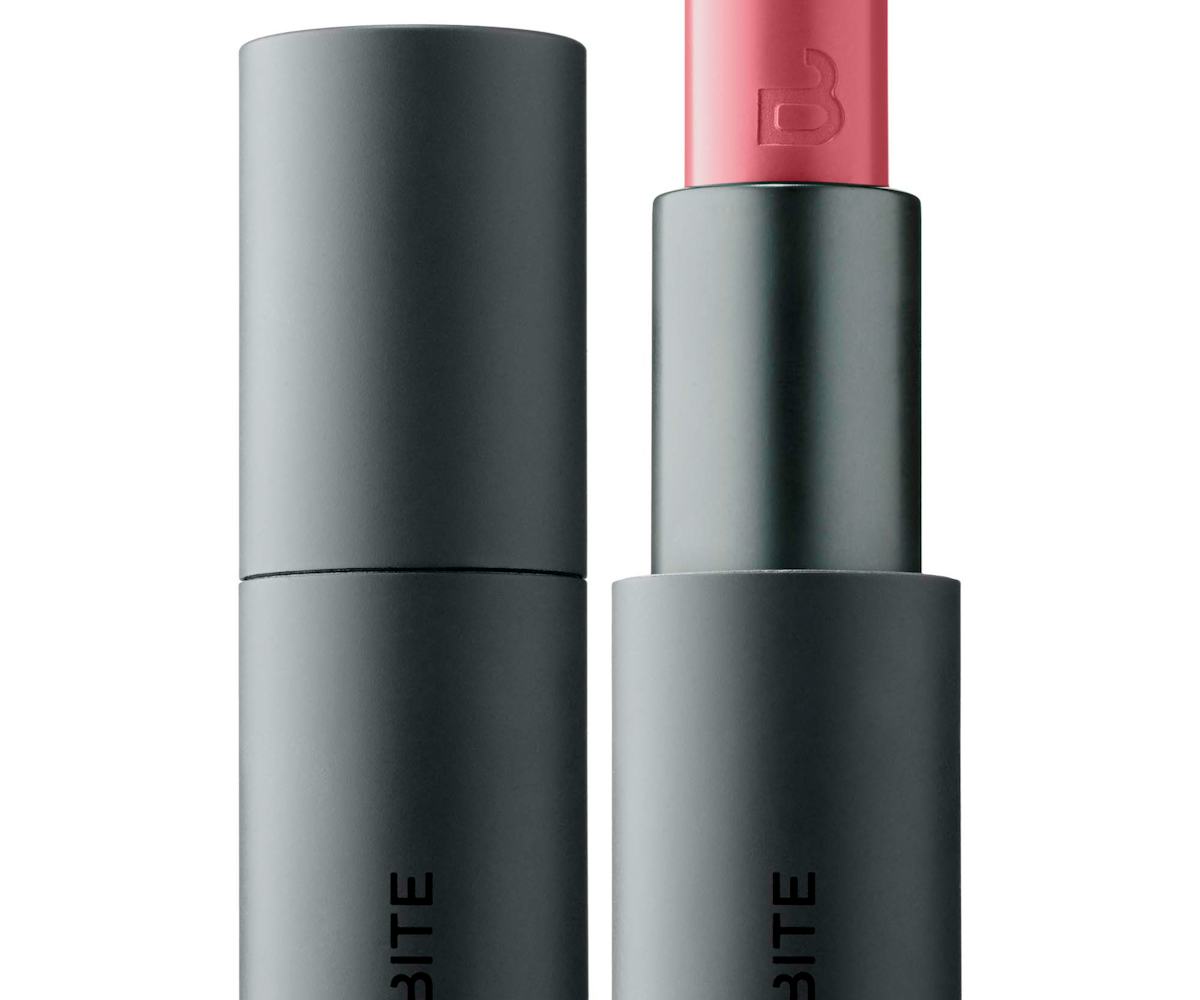 Photo courtesy of BITE Beauty
BITE Beauty Has The Perfect Product For The Girl On The Go
The Multistick is here to answer your prayers
You know those mornings: You sleep through your alarm, throw on whatever clothing is crumpled on your floor, and have about five minutes to complete your 30-minute commute. When you're in a mad rush like this, makeup isn't even on the to-do list—it's something left for applying on the subway or quickly slathering on in the office bathroom before sneaking to your desk. Until now, that is. BITE Beauty has just introduced the perfect product for this exact situation—the ultimate throw-in-your-purse-and-run-out-the-door miracle worker, officially known as the Multistick.
The Multistick may look like just a lipstick, but it offers so much more. Boasting a super creamy texture that wears like a powder (the stick is, in fact, 35 percent powder-based) and feels completely weightless, this ever-versatile stick is the answer to all of your morning lip, cheek, and eye needs. Offered in 18 different universally flattering shades that complement any part of your face, you can count on this little wonder to leave you looking flawless in just a few swipes. Shades vary from beige and nude to pink, deep berry, and even plum tones, all with a soft, satin finish.
And being that its Bite, you can expect this stick to be free of parabens, silicones, and petrochemicals, so you can always feel good about using it. 
Each Multistick retails for $24 each and is available now at Sephora.com. 
Photo courtesy of BITE Beauty