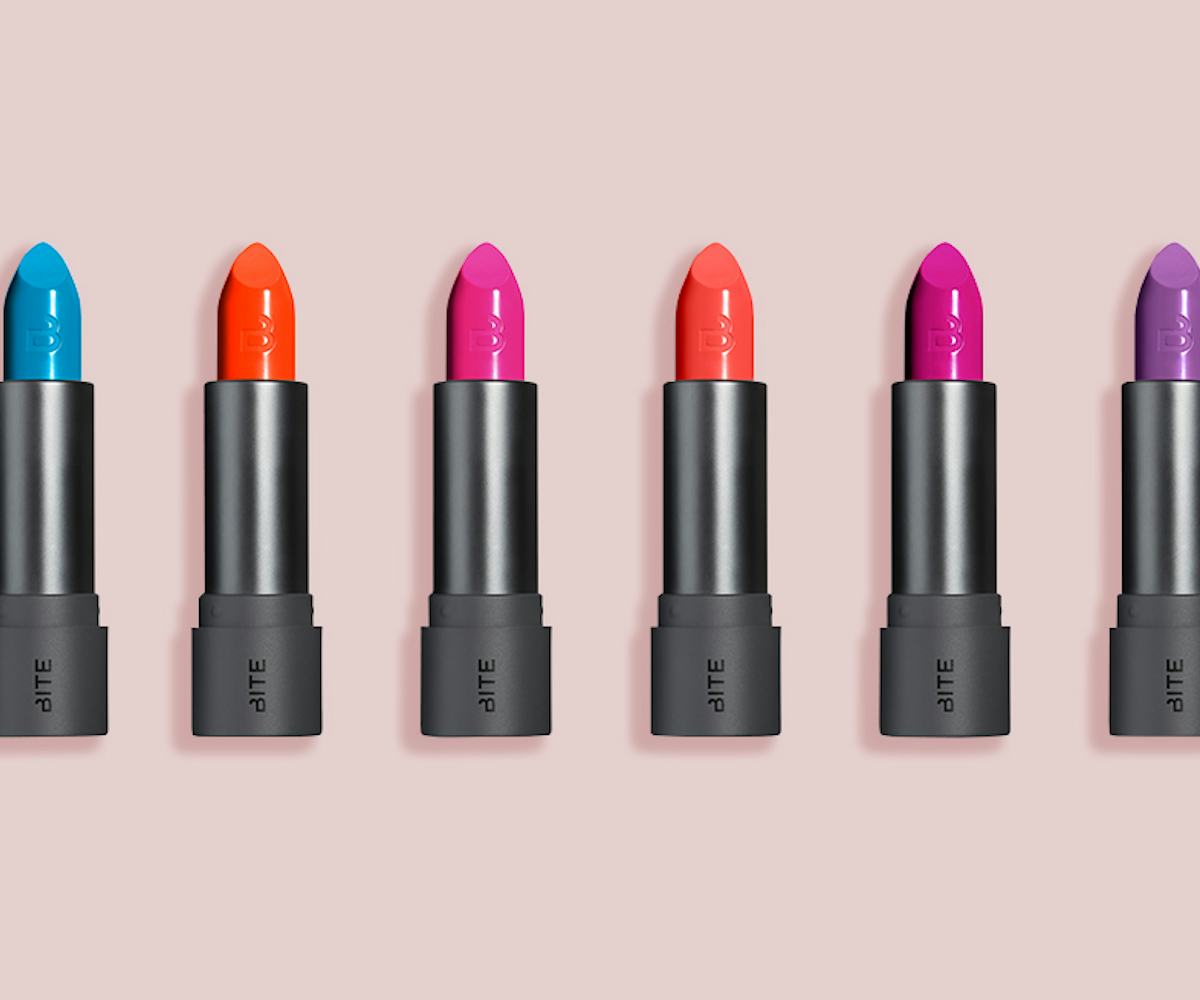 Photo courtesy of Bite Beauty
BITE Beauty Just Dropped Our Dream Summer Lipstick Collection
Brace yourselves for the perfect *nearly* neon pout
The story of our love for BITE Beauty's Amuse Bouche lipstick begins right at its launch last year. We instantly fell for its creamy, nutrient-rich formula that's jam-packed with natural, food-grade ingredients, entranced by its pout perfecting abilities.
As the collection continues to grow larger, with even more pigment-packed shades added to the roster, so does our obsession. We love it all! But the latest addition to the Amuse Bouche fam might be our all-time favorite. Introducing: the Nearly Neon Collection, six brand new neon-like shades that dropped just in time for summer.
Now, we've all had our fair share of "neon" makeup experiences. While still in the packaging, they look vibrant and bright. But when applied? Sheer disappointment—literally. However, that's not the case here; these hues really deliver the bold pigment we've been dreaming of.
While these new shades definitely aren't for the faint of heart, there's still a little something for everybody. The pink, peach, and fuchsia shades veer towards the tamer side of the neon spectrum and can be easily worn by all, while the electrifying orange, purple, and blue shades will satiate any beauty risk-taker. As always, each lipstick is free of parabens, phthalates, petrochemicals, and sulfates.
The Nearly Neon Collection is available to shop for $26 a pop at Sephora.com. Be sure to act fast, as these limited edition shades won't be restocked once they sell out.