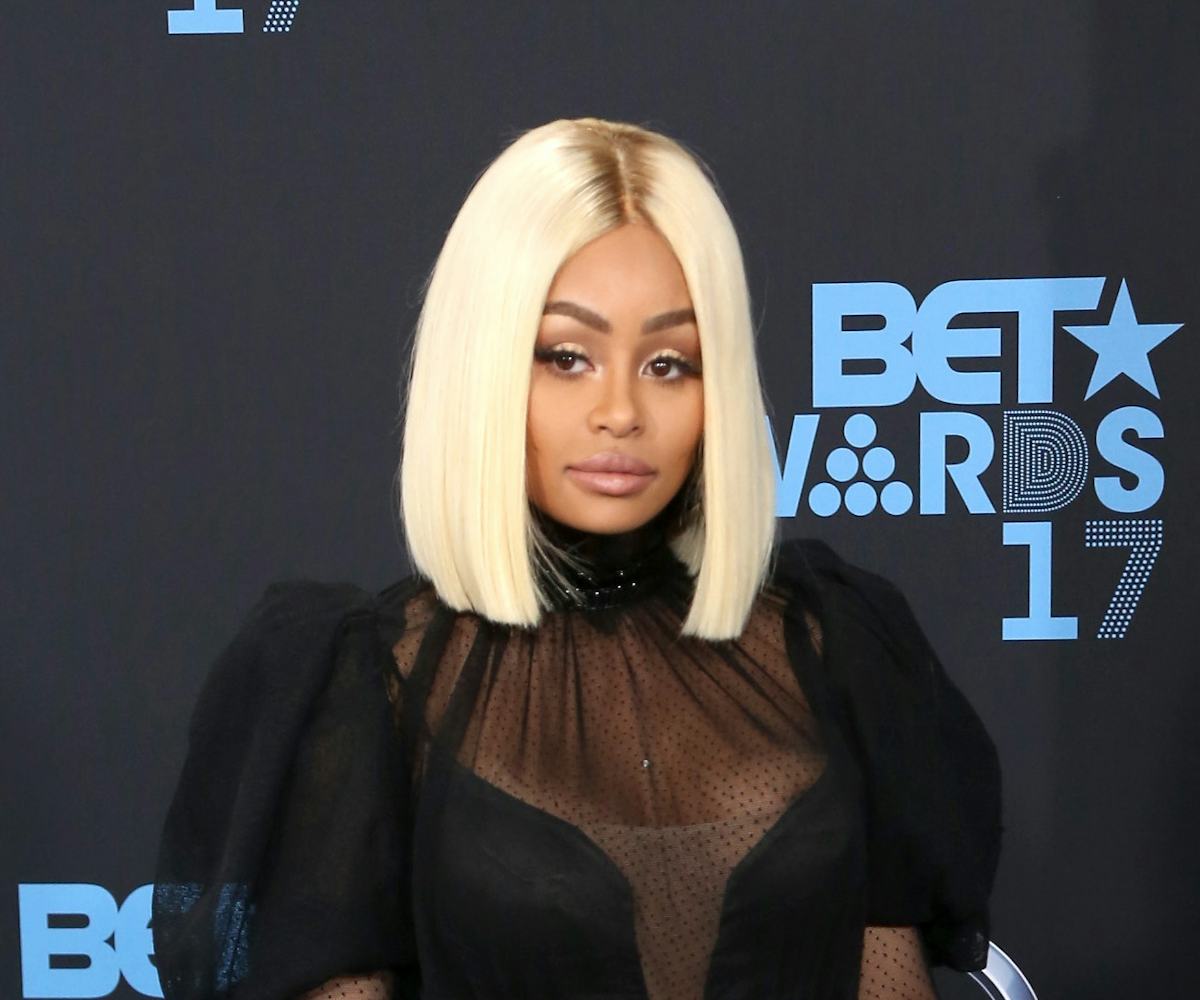 Photo By Maury Phillips/ Getty Images.
Blac Chyna Opens Up About Rob Kardashian In New Interview
"I was devastated, of course"
Have you managed to unplug from social media this summer? Are you completely oblivious to the latest Kardashian drama? For one, please disclose the location of the dark hole you've been hiding in for the past week; we want in. For two, here's a brief explainer because you're bound to hear about it… eventually.
Last Wednesday, the only Kardashian son, Rob, went on a very drawn-out Instagram "takedown" of his former girlfriend and mother of his child, Blac Chyna. In the posts, he called out Chyna for doing drugs, not caring for their daughter Dream, cheating on him, and her bouts with plastic surgery and revealed a lot of other details about their relationship and Chyna herself. The drama was already hard to keep up with, but Rob took it to new vicious heights when he chose to post explicit images of Chyna.
Not long after Rob's diatribe, it was announced that Chyna would likely take legal action (revenge porn is illegal in the state of California). Today, she opened up about the incident while on Good Morning America with her lawyer Lisa Bloom.
"I was devastated, of course," Chyna said when asked how she felt about the leaked photos. "I'm like, How could somebody, like, post these pictures of me? And I'm like, Wow, okay. This is a person that I trusted. I just felt… betrayed."
It was also announced that Chyna will officially be filing for a temporary restraining order against Rob. "The moral of the story is, like, he doesn't respect me," she says. "So if you can't respect me, you have to respect the law."
She goes on to address the long-standing rumor that she used Rob to seek revenge against the Kardashians. "That's not even my character," Chyna said. "I see all these things on the internet and I never address it because I'm the bigger person. Robert came at me… I was already Blac Chyna before the Kardashians."
The full interview will air during Nightline tonight.