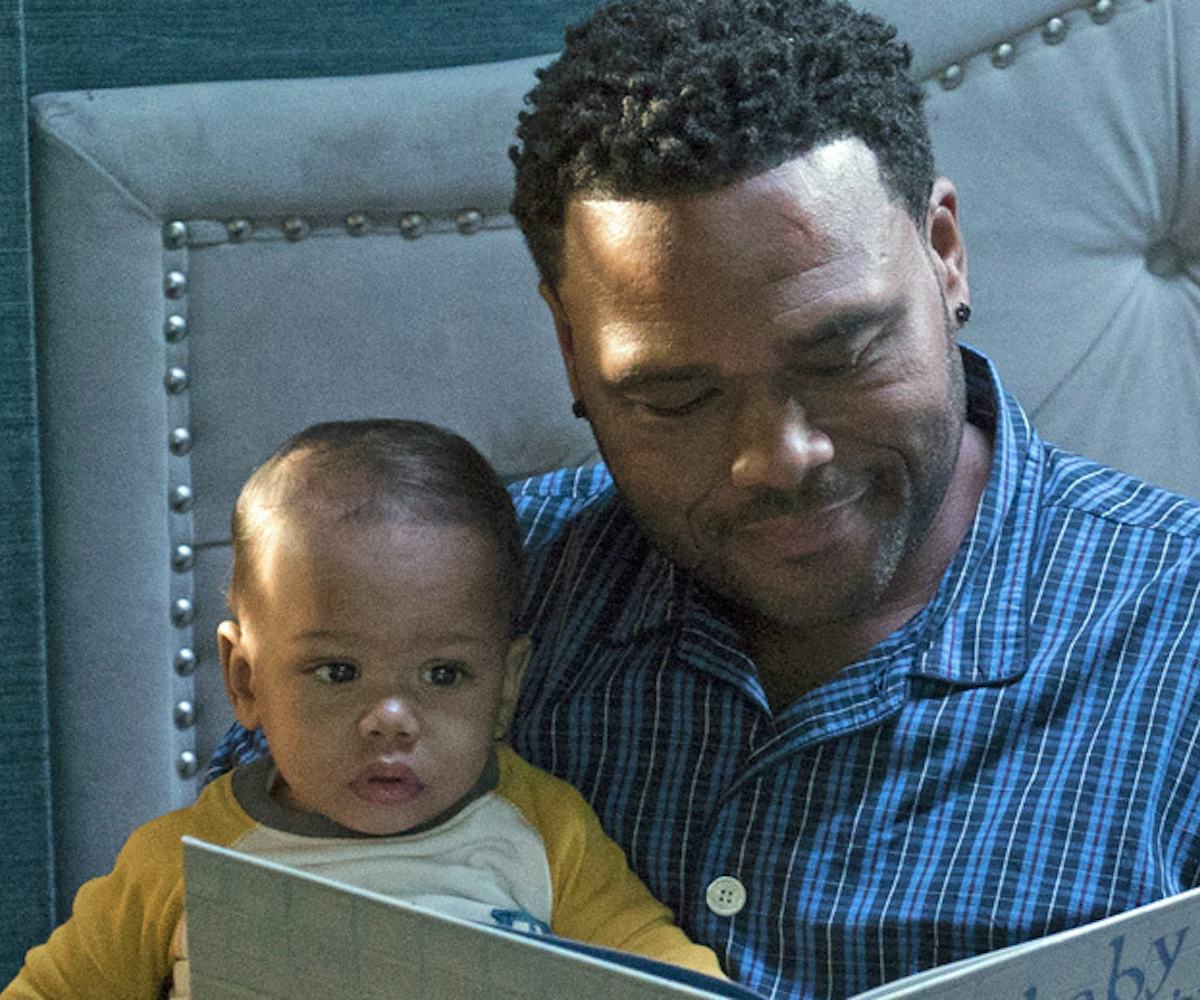 Photo by Ron Tom via ABC
People Are Not Happy With ABC Shelving A Political 'Black-ish' Episode
It was put on hold due to "creative differences"
ABC has "indefinitely" put a political episode of Black-ish on hold. 
According to Variety, "Please, Baby, Please" was supposed to air on February 27, but, due to "creative differences" with creator and showrunner Kenya Barris, it was replaced by a rerun episode.
At the time of its February 22 scheduling announcement, ABC did not elaborate on why the new episode was not airing. However, speaking to Variety, Barris explained that "neither ABC nor I were happy with the direction of the episode and mutually agreed not to air it. Black-ish is a show that has spoken to all different types of people and brought them closer as a community and I'm so proud of the series." 
An ABC spokesperson echoed the same sentiment, telling the publication, "One of the things that has always made Blackish so special is how it deftly examines delicate social issues in a way that simultaneously entertains and educates. However, on this episode there were creative differences we were unable to resolve."
Per the report, the episode has father Dre Johnson improvising a bedtime story for his infant son that touches on his own "concerns about the current state of the country." Covering "multiple political and social issues," there is, reportedly, a moment in which Dre and his eldest son debate athletes kneeling during the national anthem at games—a nod to the movement and discussion spurred by football player Colin Kaepernick's August 2016 protest. 
Many fans of the show are disappointed in the decision, with
air the "banned" episode, especially seeing as how the show addressed many
in the past, including
and
.
"I'm sure you've been told a thousand times that Black-ish is one of the only shows ever on network television to capture the sentiment of Black America," The Root's Michael Harriot wrote. "Even though you directed the episode and the show is one of the highest-rated and most awarded comedies on network television, we know that 'mutually agreed,' in black parlance, means: 'These white folks made the decision.'" Harriot, as well as several other commentators, also noted that Disney, ABC's parent company, is a partner of the NFL. 
See what more people are saying about the episode, below: