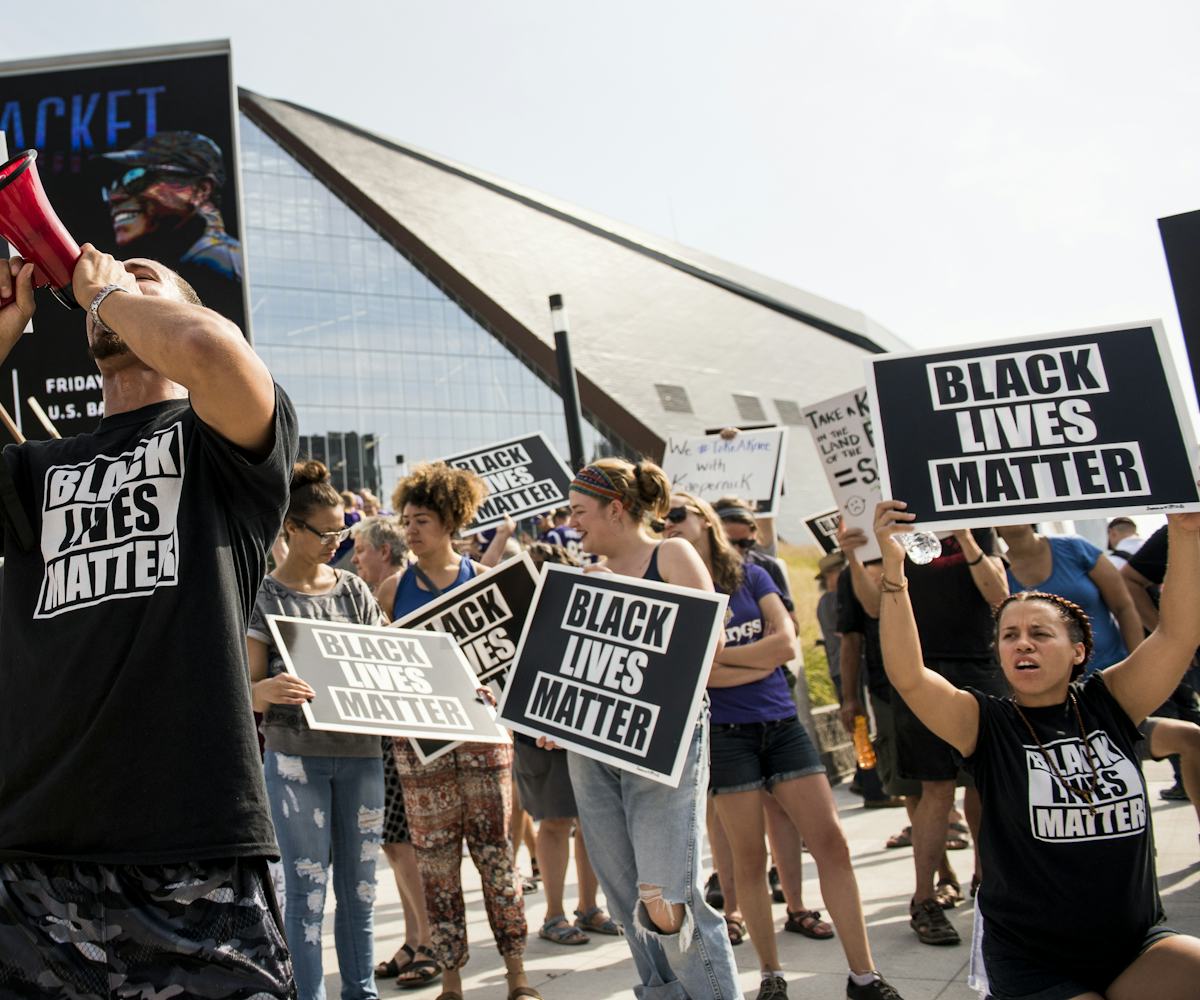 Photo by Stephen Maturen/Getty Images
Black Lives Matter Launches Platform For Art And Merch
Proceeds will benefit the organization
Black Lives Matter is no longer just a social movement: The organization, that fights against violence and systemic racism, has launched a platform to promote artists of color, as well as an online merchandise shop with all proceeds going to benefit the organization.
Patrisse Cullors, the leader of the organization, told the Hollywood Reporter that the new platform, called Black Lives Matter Arts+Culture, will showcase the work of up-and-coming and established black artists. "Black Lives Matter Arts+Culture uplifts artists who are staging cultural interventions and changing the world through their work," she said about the movement. "I curated this group of artists because their work is critical to transforming the way we relate to the world and to ourselves."
The first artist to be featured is Emory Douglas, who served as the Black Panther Party's Minister of Culture from the 1960s to the '80s. A selection of his prints, as well as merchandise featuring the artist's work, is now available on the Black Lives Matter website.
In addition to the artist collaborations, Black Lives Matter has also created a capsule collection of merchandise. The line ranges from shirts and hats to mugs and baby onesies, all featuring the organization's logo front and center. The proceeds are donated right back to the cause—each and every penny earned from sales will go toward "supporting the movement and the nearly 40 local Black Lives Matter chapters."
The merchandise will not only be available online but also in pop-ups, the first of which was held at ComplexCon over the weekend. Cullors told the Hollywood Reporter that she hopes the new platform will "bring new depth" to the organization.