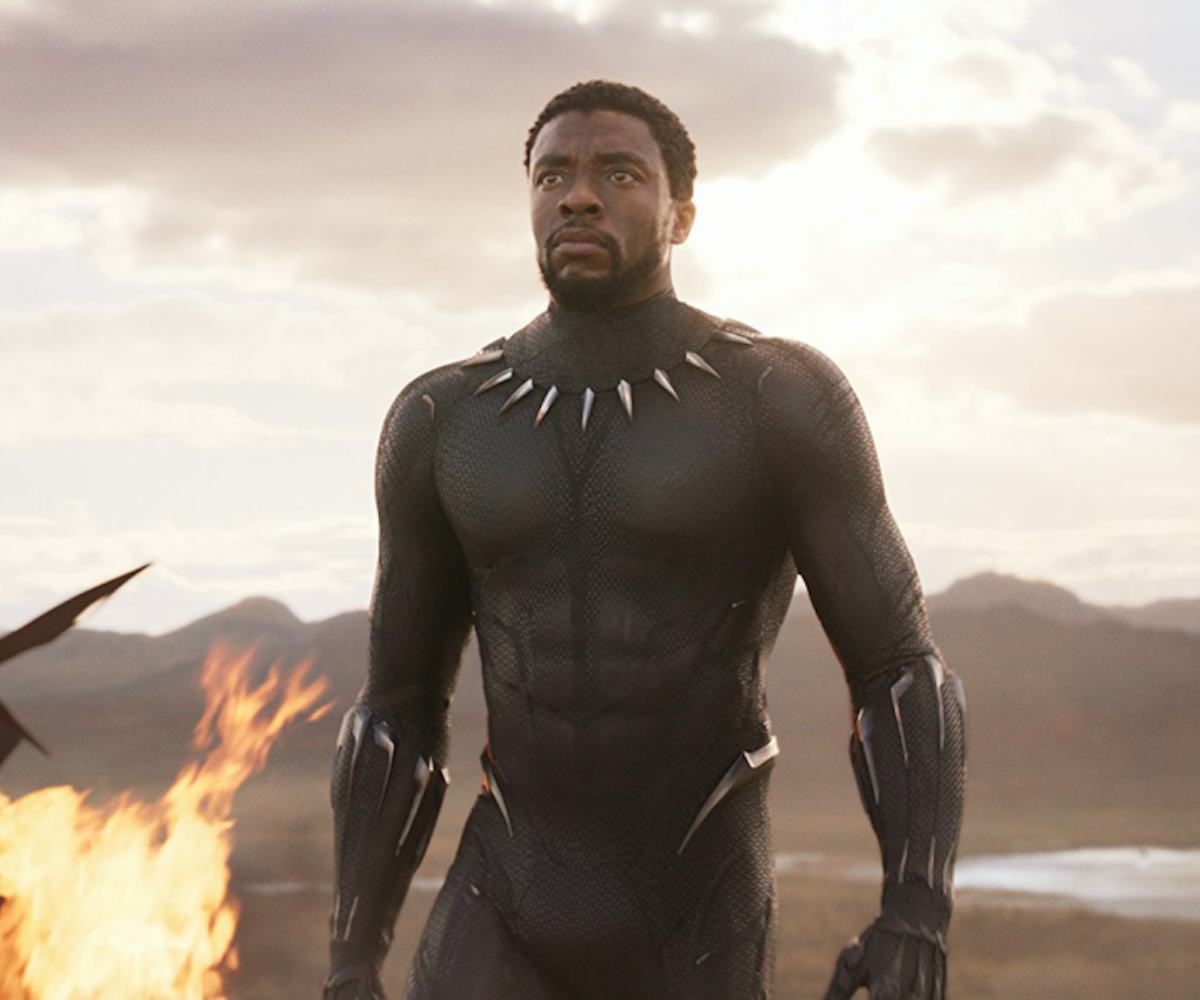 Image courtesy of Marvel Studios
'Black Panther' Is Now The Top-Grossing Superhero Movie Of All Time In The U.S.
Since its debut in theaters last month, Black Panther has earned an estimated $630.9 million (and more than $1 billion, global), skyrocketing it to the place of highest grossing superhero in U.S. box office history—in only 36 days, too.
This also means Black Panther officially takes the all-time No. 5 spot in the North American box office overall, and it's only one of seven films to ever earn $600 million or more in the U.S.
While the film is undeniably fantastic with a talented and handsome cast, powerful soundtrack, and quality production value—that a film about an African country featuring a nearly all-black cast has achieved this feat, beating out the longtime keeper of the title, The Avengers is of notable significance.
The movie, which portrays the fictional country of Wakanda as the most technologically sound and advanced in the world (albeit hidden under the guise of being a third-world country), suggests to the U.S. an improved narrative: That of black power and black wealth, unmarred by the white man. Wakanda is filled with black royalty, and the movie promoted this during its premiere when castmembers arrived in traditional African dress, celebrating the regality of the African-American community's roots.
Considering America's deeply complicated and shameful history in its treatment of the black community, that a diverse superhero film celebrating the triumphs of a minority group has reached the number one spot of this category of films is a truly beautiful thing.
Given Hollywood's lack of representation of minority groups, here's to hoping that the success of Black Panther encourages the industry to shine a greater light on diversity and minority representation in its work.