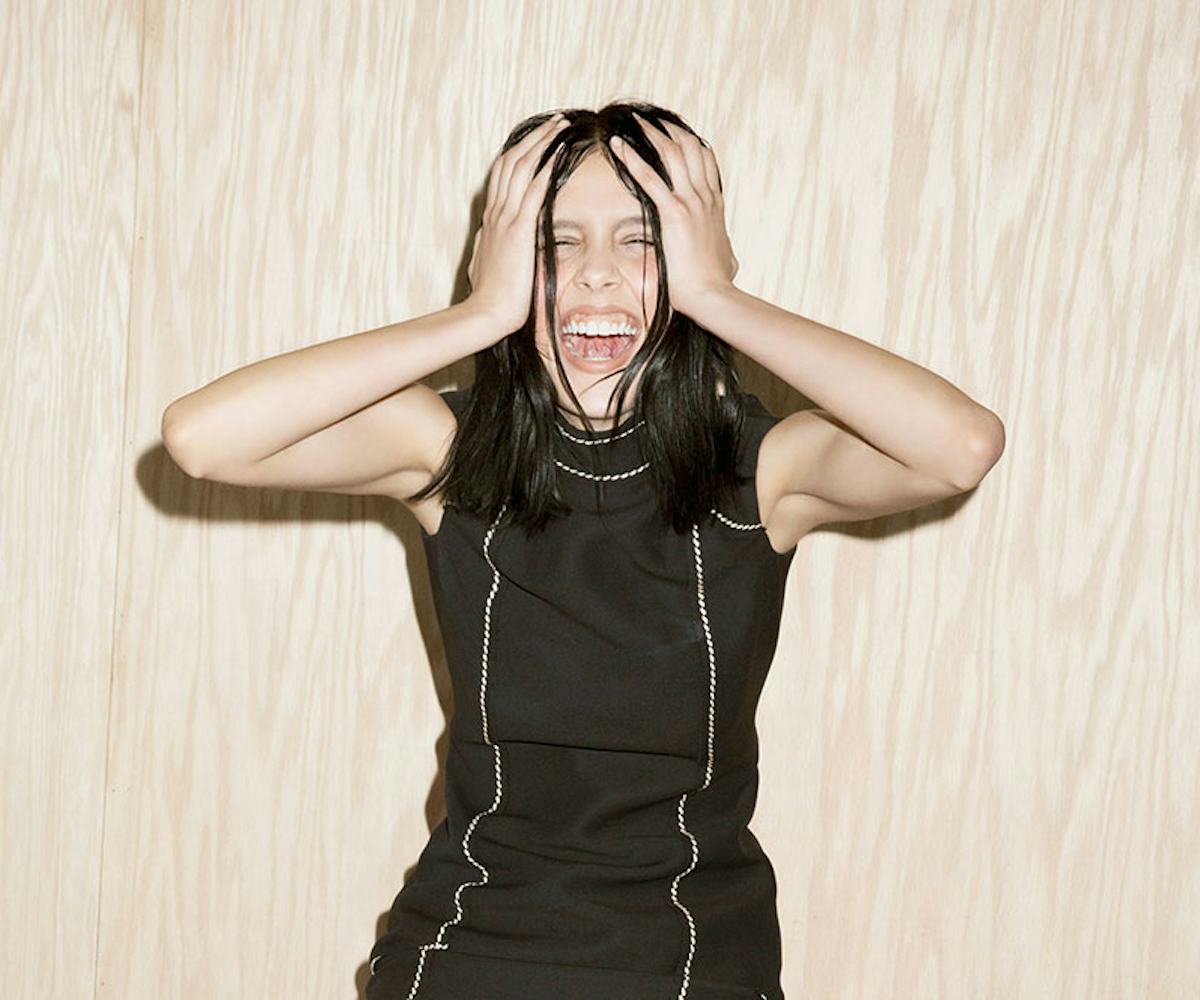 photo by ben rayner
spring fashion for girls who love black
because it's the best, duh
Spring is coming, but the impending arrival of chirping birds doesn't mean you should give up on black. Black is the star of many a fashion-loving girl's wardrobe, and we think there's no need for an understudy. We'll wear a different color when they invent a darker one, as the saying goes. 
So, rather than stepping away from a hue that has been loyal throughout the wintery months, we're going to lose the many layers and amp up the fit. Ahead, pieces that will help you work spring trends into your wardrobe without abandoning your true colors. Or, one color. Black. Because it's the best. 
Trend: Lace Nasty Gal, Lace Romper, $68, available at nastygal.com.
Gasoline Glamour, Black Chantilly Coco Glasses, $38, available at NYLONshop.
Ecote, Crochet Lace-trim Bra Top, $39, available at Urban Outfitters.
Spikes and Seams, Hint of Mystery shorts, $49, available at Spikes and Seams.
Trend: Floral Glamorous, She's a Wildflower Crop Top, $40, available at Gypsy Warrior.
Topshop, Dark Floral Wide Leg Trousers, $75, available at Topshop.
Boohoo, Becca Floral Cap Sleeve Shift Dress, $26, available at BooHoo.
H&M, Sneakers, $15, available at H&M.
Trend: Tie-DyeFree People, We The Free Washed Hem Tee, $68, available at Free People.
Forever 21, California 66 Tie-Dye Tank, $15, available at Forever 21.
Urban Renewal, Riverside Tool & Dye Gauze Dye Tech Scarf, $69, available at Urban Outfitters.
ASOS Collection, Tie Dye Cold Shoulder Beach Cover, $46, available at ASOS.