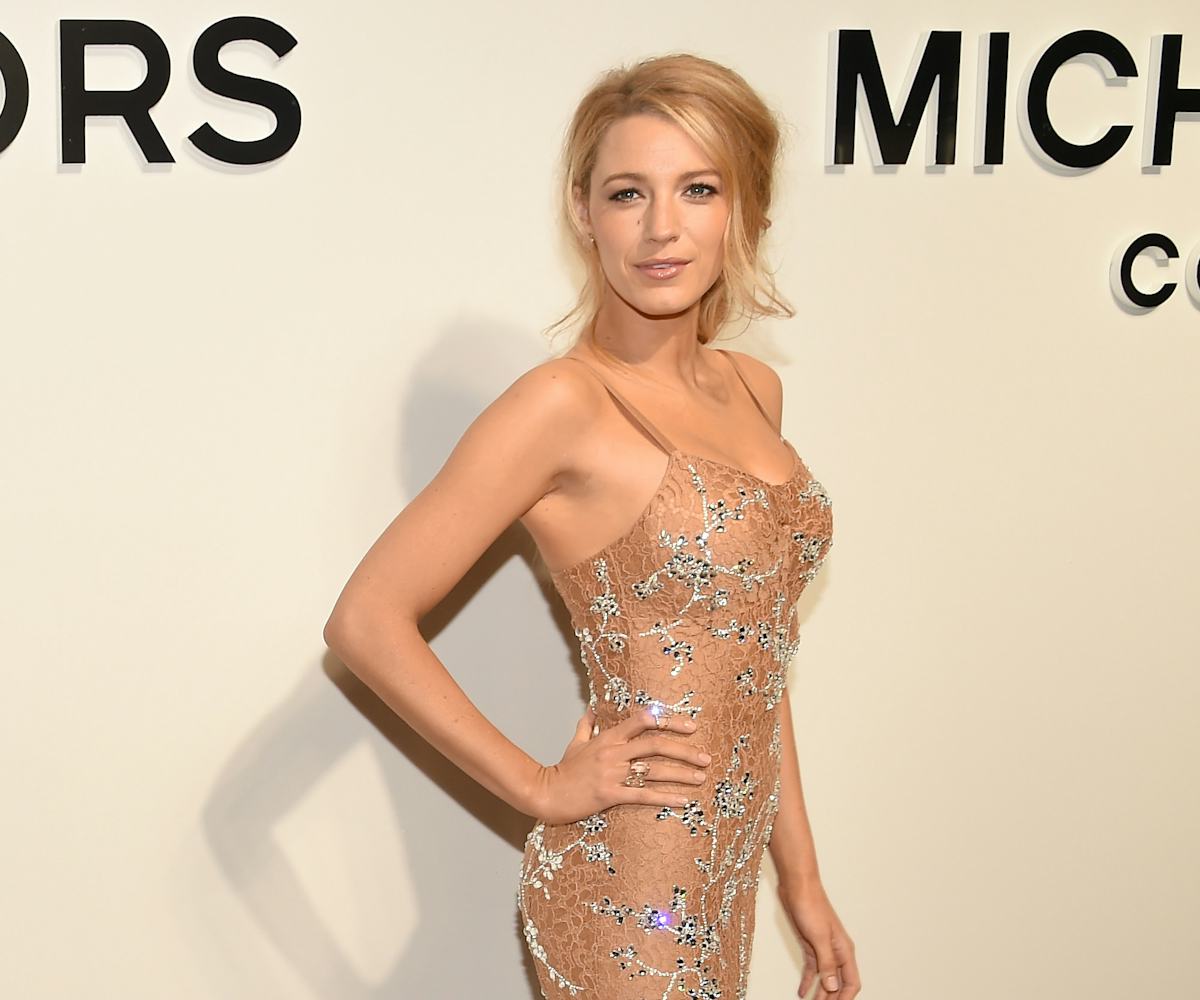 Photo courtesy of Nicholas Hunt/Getty Images.
Blake Lively's Harry Potter Nails Are Actually Pretty Cute
"I solemnly swear that I am up to no good"
Who would have thought Serena van der Woodsen had a nerdy side?
Blake Lively just showed off her new Harry Potter mani to her seven million Instagram fans and it was pure magic. Our favorite Upper East Sider captured her nude nails adorned with a light pink Deathly Hallows motif. Her fangirl nail art can be credited to celeb nail artist Elle, with the dusty rose nail polish shade by Loreal. 
Just to make sure everyone knows she's a true fan, she captioned the snap "I solemnly swear that I am up to no good." Only a real Harry Potter enthusiast would know what that means. 
Totally obsessed with this nail look? So are we! I guess this is proof that J.K. Rowling's world of wizardry is still totally on trend. Let your nerd flag fly and have a lively time with this one.