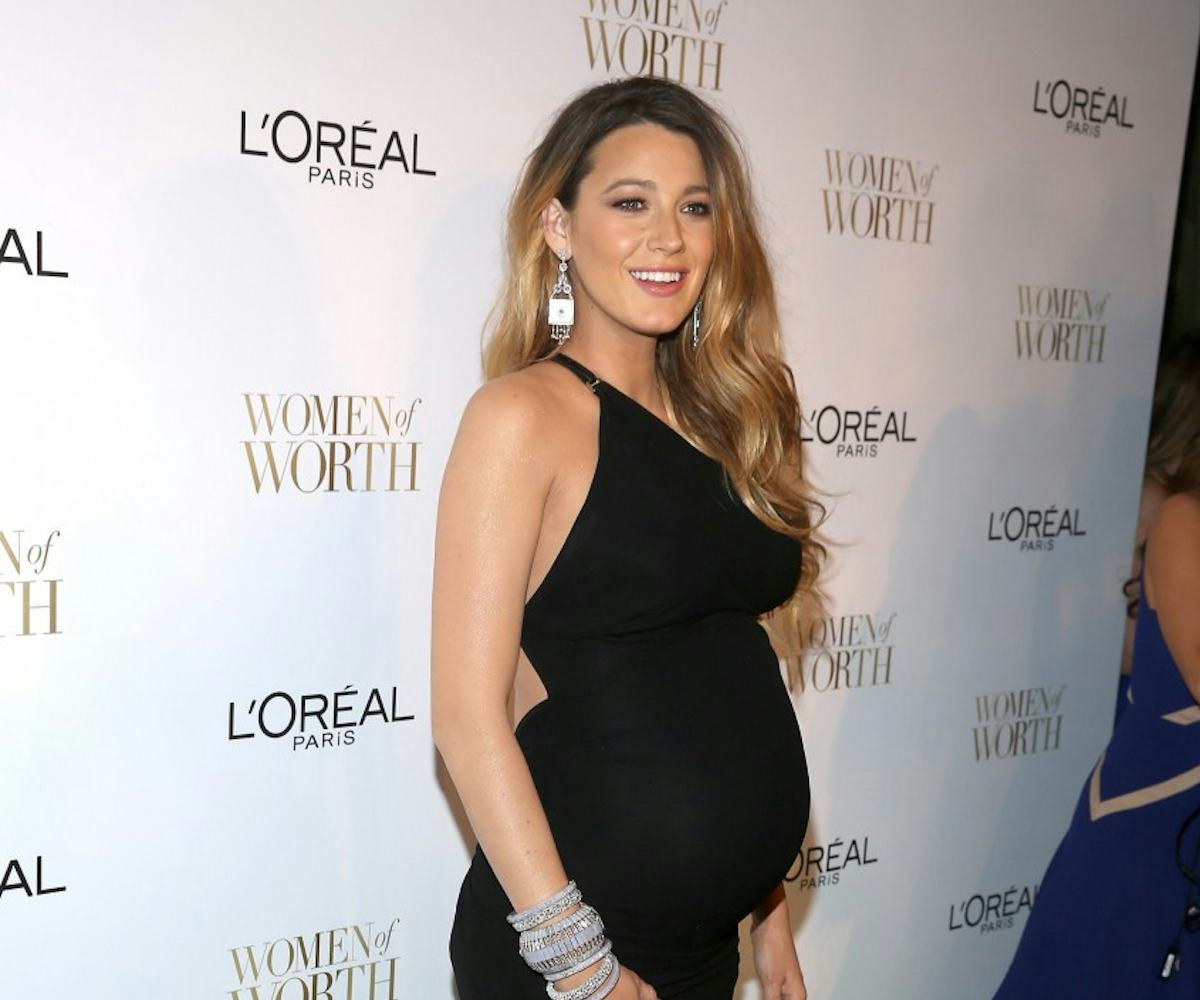 photo via getty images
blake lively is totally a mom and looks totally awesome
serena van der woodsen is all grown up.
It's hard to believe it's been over seven years since we first saw Blake Lively fighting to hold on to her yogurt-eating spot on the steps of the MET and chasing boys in her plaid mini skirt on Gossip Girl.
What's even tougher to digest is that our beloved Serena van der Woodsen is all grown up—and totally a mom to-be! While Lively and her husband Ryan Reynolds haven't spilled when their exact due date is, she proudly showed off her rapidly growing baby bump in a skin-tight black gown at the L'Oreal Ninth Annual Women Of Worth Celebration in New York.
Lively's recent pregnancy style is undeniably more mature than her prep-school days, but she hasn't completely forgotten her party girl style roots, accessorizing her look with stacks of shiny silver bangles and dangling, neck-grazing earrings. 
Those Upper East Siders, they grow up so fast.