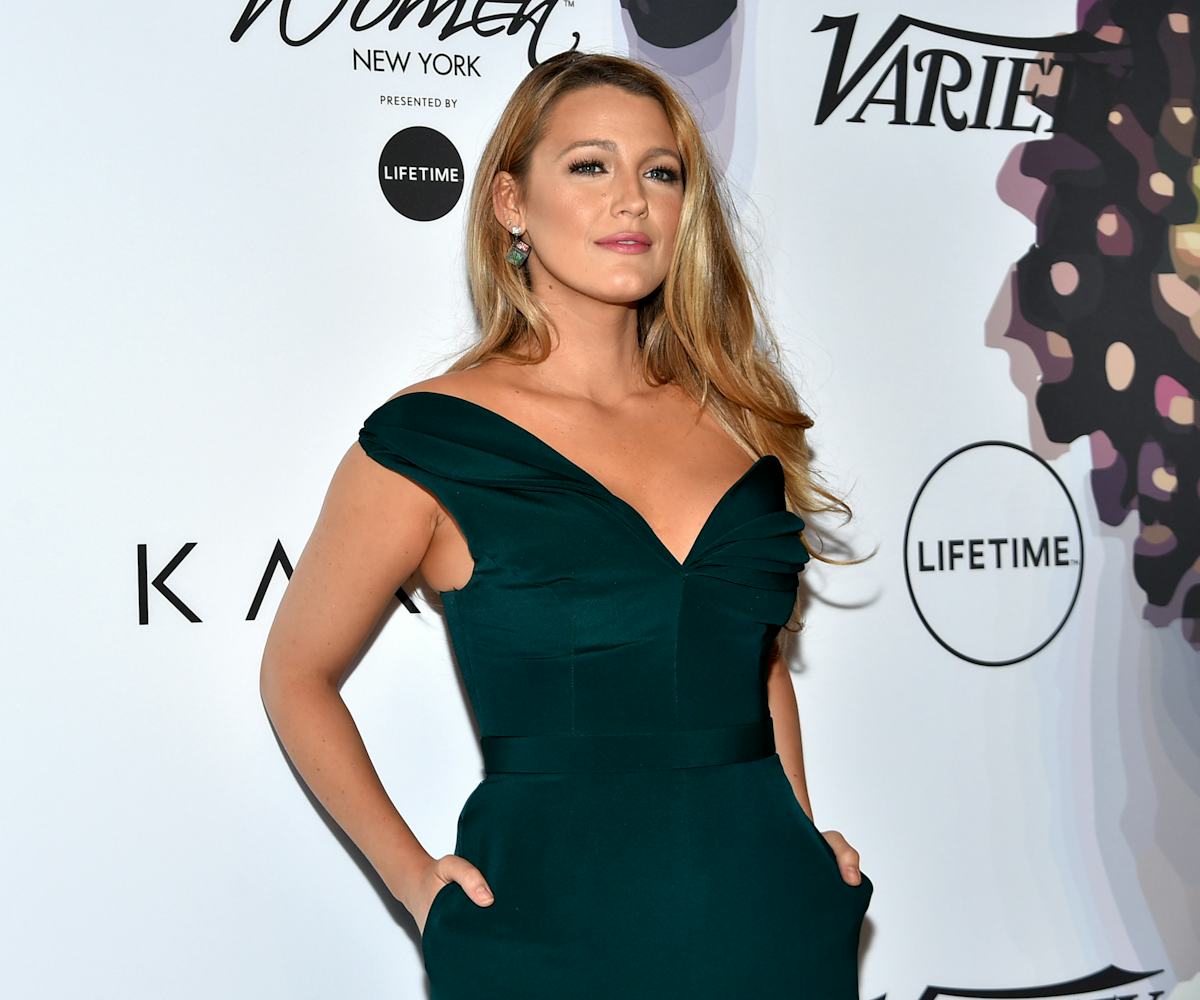 Photo by Mike Coppola/Getty Images
Blake Lively Is Not Here For Your "Who Are You Wearing?" BS
Blake Lively had some words for a reporter on the red carpet at Variety's Power of Women event yesterday after they asked about her outfit. "Are we really doing this?" she asked, according to USA Today's Maeve McDermott who caught the
. "At this event, you're asking me about my outfit? Would you ask a man that?" By the time McDermott's video cuts in, Lively is finishing her thoughts. "I'm here so we... become more aware, and that we change, and that we build women up," she said. "So, you can ask me another question."
The #AskHerMore movement began during Oscars season in 2015, when actresses like Reese Witherspoon and Emma Watson threw their support behind the message, which asks reporters on the red carpet to inquire about more than an actress' dress. Women often get a lot of questions about who they're wearing, and not as many about their accomplishments or the characters they play.
It's annoying for women to have to answer these questions at regular award shows, but at an event like Variety's Power of Women, where the publication honors five women using their fame to draw attention to "worthy causes," according to Variety, it's especially insulting. 
Lively was one of the women being recognized, along with Jessica Chastain, Gayle King, Audra McDonald, Chelsea Clinton, and Shari Redstone. She'd hoped to talk about her work with the Child Rescue Coalition, but unfortunately had to deal with reporters asking about her jumpsuit.
Inside the event, Lively told Variety, "There's a lot that's worrying me [about the current administration] as a woman and a mother. I feel like there's an awakening that's happened," she said. "We can't just retweet things. We have to do something about it." 
Watch a clip from Lively's speech here.