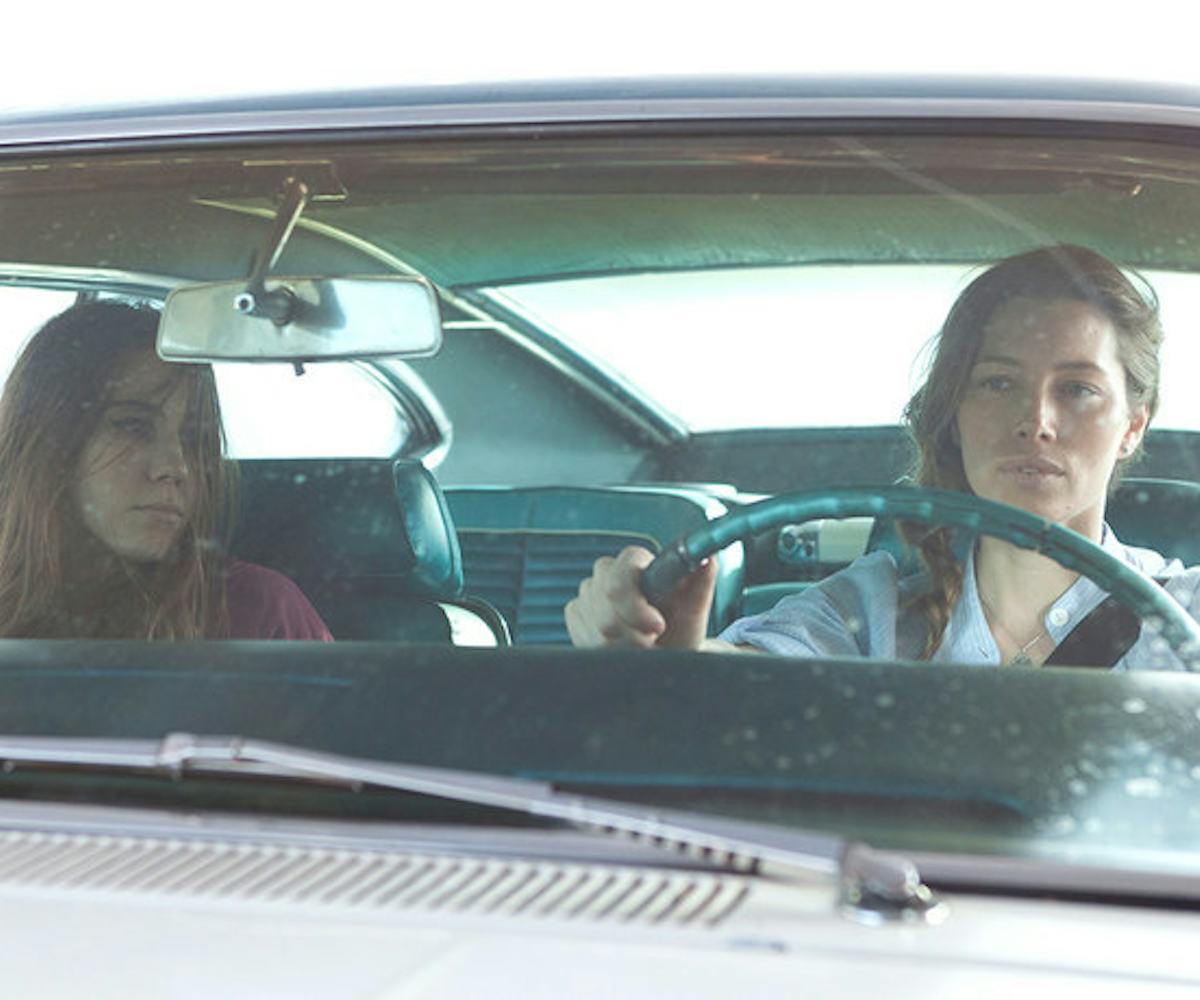 photo courtesy of falco inc
Jessica Biel + Zosia Mamet's Indie Film Is Super Intense
To say that Bleeding Heart is an interesting, unexpected choice for both Jessica Biel and Zosia Mamet is a bit of an understatement. Although Biel has starred in the Texas Chainsaw Massacre remake, and Mamet in United States of Tara for a period of time, neither has really ventured into dark, realistic territory—at least not in the way that Bleeding Heart presents it. 
The film follows Biel's character May, a yoga instructor who hires a private investigator to find the half-sister she never met. But instead of finding someone with their life together, she finds Shiva (played by Mamet), a sex worker with a tempermental boyfriend-slash-pimp (played by Joe Anderson) who favors violence over just about anything else. From there, things get predictably messy and lines get blurred as May tries to find a way to "save" her sister. 
In this exclusive clip, we get a glimpse of the intensity and destructiveness that carries throughout the film. Watch it above and see the entire film on Video on Demand now, or in theatres December 11.