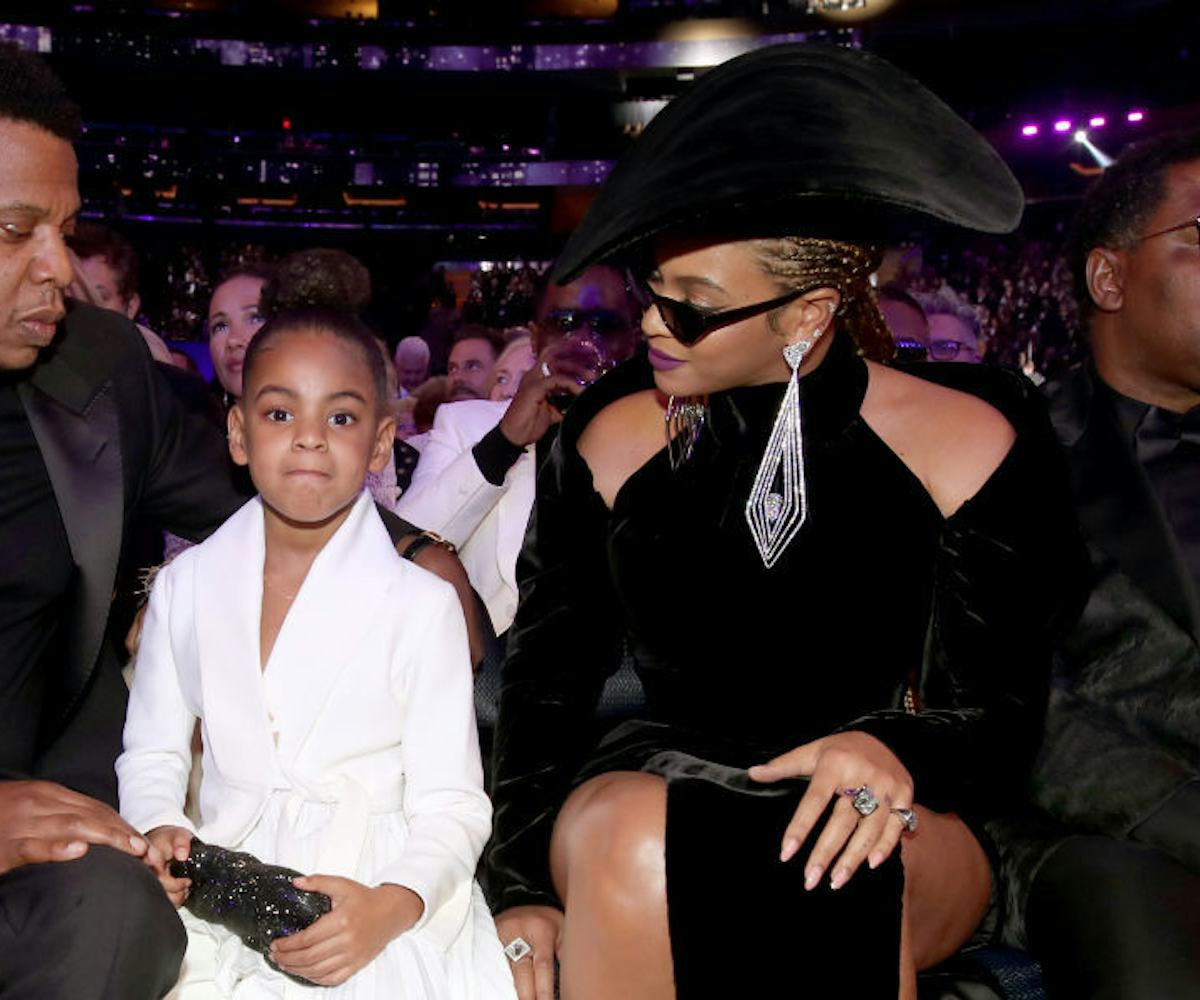 Photo by Christopher Polk/Getty Images for NARAS.
Six-Year-Old Blue Ivy Carter Has A Personal Stylist And Shopper
Because, of course, she does
Blue Ivy Carter is a Capricorn and, therefore, is superior (at least in her mind) to anyone she comes across. Add the fact that her parents are Beyoncé and Jay Z, and her superiority complex skyrockets. Which is why nobody should be surprised that, at just six years old, the young Carter has both a personal stylist and shopper.
Manuel A. Mendez has been documenting Blue's outfits on his Instagram for some time now, but Women's Wear Daily confirmed Thursday that he is, indeed, the man behind her killer style. According to the article, Mendez joined Parkwood Entertainment in 2009 and is also one of Beyoncé's personal assistants. He, most recently, styled Blue for the Wearable Art Gala, the Grammy Awards, as well as Jay Z's "Family Feud" video. Other than that, though, he's pretty cloaked in mystery.
And though the news isn't necessarily shocking, we do have a ton of questions. Like, what's it like to work with the six-year-old? Does she have a favorite designer? Has he been dressing her since she was born? How much bigger is her closet than ours?
We won't hold our breath for answers.