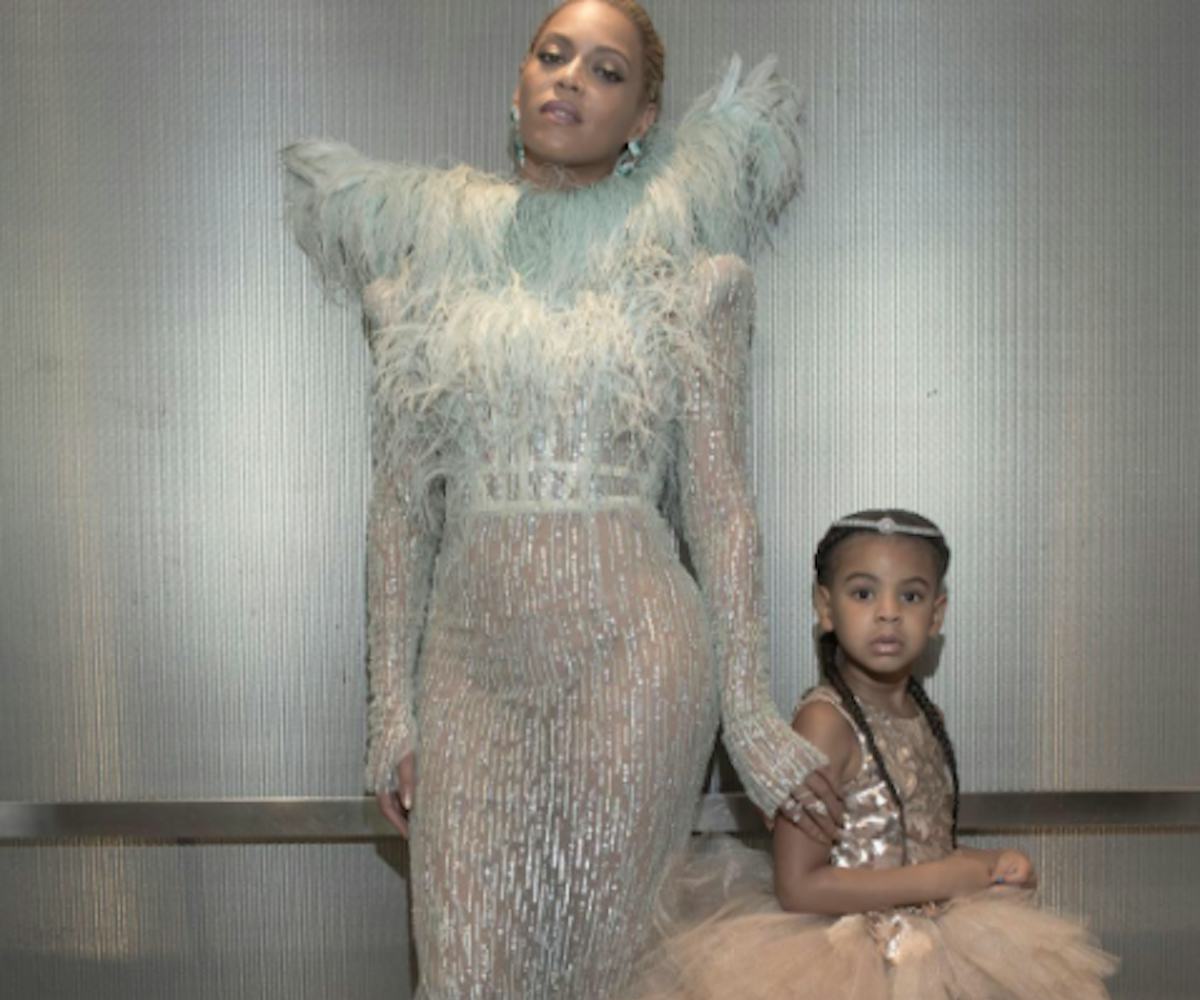 Photograph via Instagram/Beyonce.
Blue Ivy Is A Dancing Queen At Her Ballet Recital
She definitely got it from her mama
From matching outfits with her mom to tea parties with Apple Martin and a butterfly-themed birthday party, it seems that there's never a moment in time when Blue Ivy isn't stealing our hearts. An adorable new clip of the five-year-old dancing at her ballet recital just surfaced, and it will make you forget it's Monday.
The daughter of Beyonce and Jay Z was a superstar at her school's ballet recital this past Saturday, as she shimmied and grooved her way into our hearts once again. She incorporated high kicks and spins into her routine, swinging her hair while singing along to a rendition of Earth, Wind, and Fire's "September."
This isn't the first time Blue Ivy has won us over with her moves, and we anticipate that it won't be the last. Back in 2016, Beyoncé shared intimate photos of Blue having an epic dance party with Chris Martin during the last year's Super Bowl.  
Last May, a different video was released of Blue dancing at her school's recital, to "Can't Stop the Beat" from "Hairspray."
One thing's for sure: If Blue Ivy ever decides to get into choreography, she'll have a bright career ahead of her, which is not all that surprising given the moves of her mom and aunt.
Watch the adorable video, below.