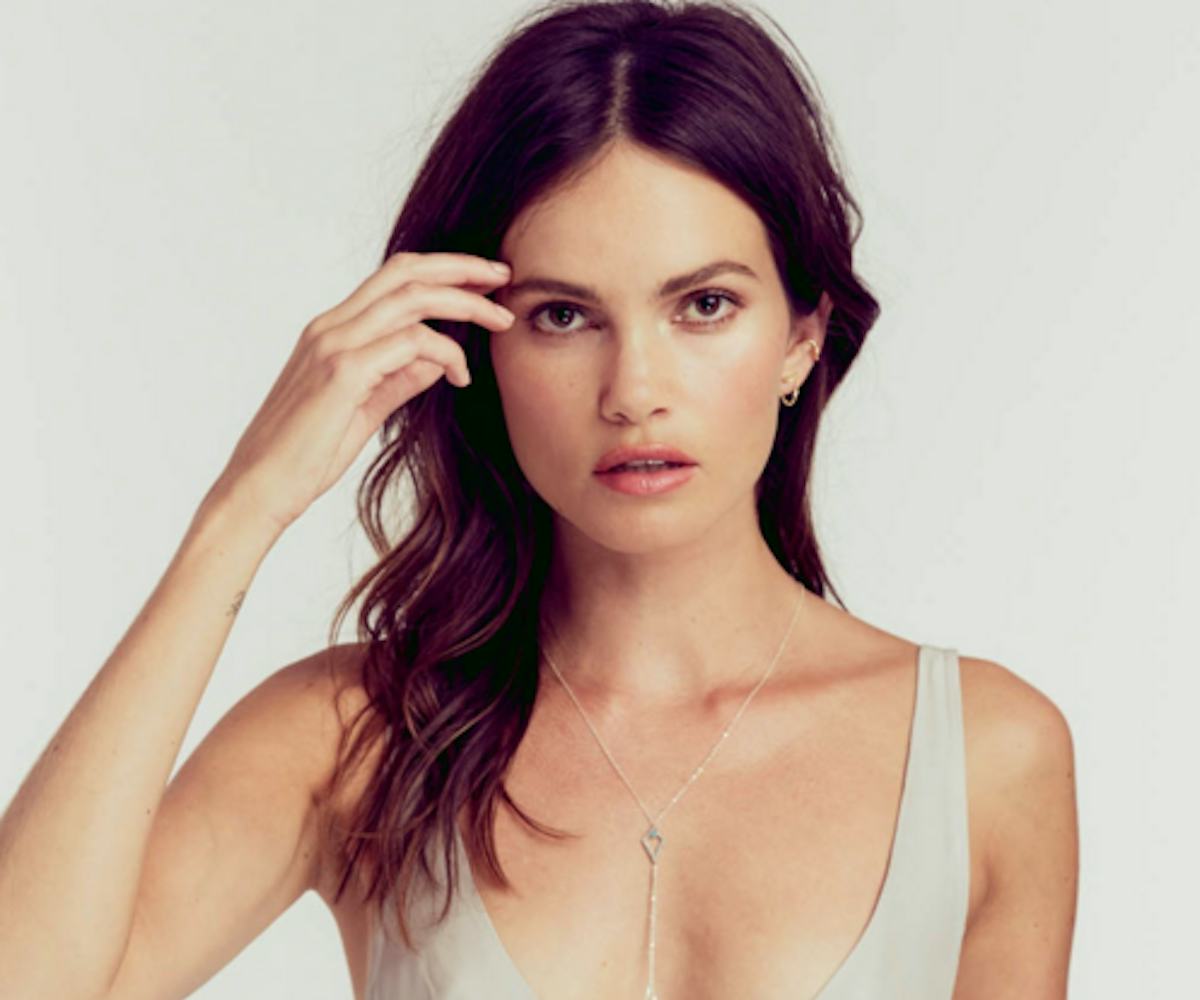 Photo courtesy of Vanessa Mooney
17 Body Chains To Rock All Summer Long
There's no doubt about it: This summer is all about body chains. Whether peeking out of your breezy blouse or paired with your favorite bikini, body jewelry is making a comeback in a big way.
While we saw the bohemian-inspired trend all over major music festivals this spring, it seems that everyone is jumping on the body chain bandwagon for the summer. From belly chains and bras to full-on harnesses, there's a style for everyone. While we love the look of simpler styles paired with a loose tank, more intricately detailed pieces can be worn over your clothes to make a serious statement if that's what you're after. 
We did some research and rounded up 17 of the coolest ones to rock all summer long. The best part? We found a bunch at prices your wallet will thank you for.
Click through the gallery below to check out our picks.
Amarilo, Opal Body Chain, $240, available at Amarilo Jewelry.
River Island, Gold Tone Gem Belly Chain, $16, available at River Island.   
Lili Claspe, Double Horn Body Chain, $185, available at Lili Claspe.
Haati Chai, Amani Bra Chain, $150, available at Haati Chai.
Vanessa Mooney, The Muse Silver White Diamond Body Chain, $250, available at Vanessa Mooney.
House of Harlow 1960, Dakota Body Chain, $42, available at ShopBop.
Kendra Scott. Body Chain in Ivory Pearl, $95, available at Kendra Scott.   
Free People, Moon Dust Body Chain, $68, available at Free People.
Forever 21, Collar Body Chain, $8.90, available at Forever 21.
Arme De L'Amour, Triangle Gold-Plated Body Chain, $275, available at Net-A-Porter.
Kri Marino, The Liliana Body Chain, $82, available at Kri Marino.
Nasty Gal, Fresh Arrow Body Chain, $28, available at Nasty Gal.
Topshop, Fine Belly Chain, $15, available at Topshop.
Grace Bijoux, Lina Belly Body Chain, $63, available at Revolve.
Urban Outfitters, Kellie Body Chain, $34, available at Urban Outfitters.
Bliss Lau, Dark Lady Rose, $355, available at Bliss Lau.
Monki, Body Harness, $16.50, available at ASOS.