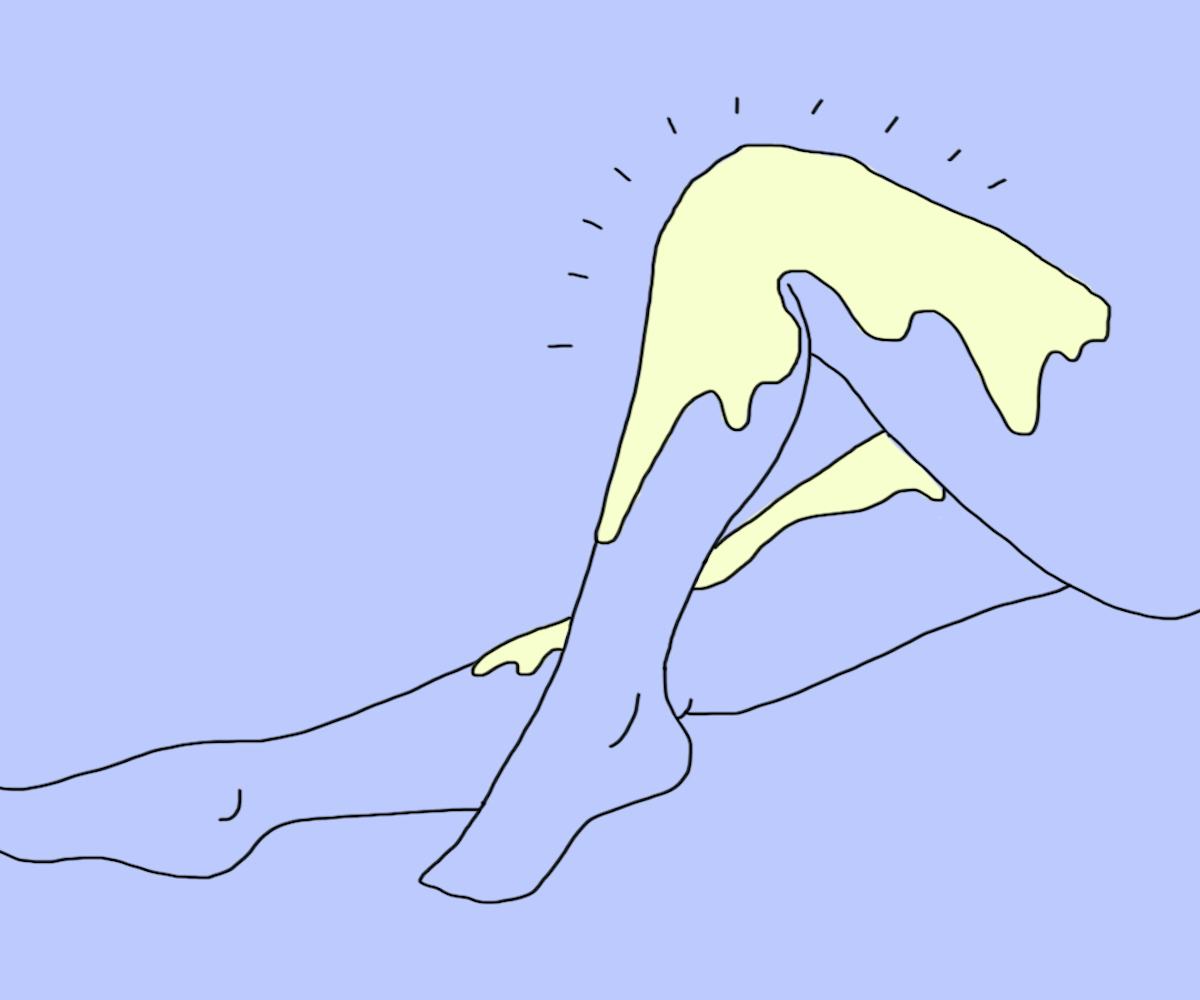 What Is A Body Toner And Why Should You Use One?
If it's good for your face, it's great for your body
I know people talk about how intense the 10-step Korean skin-care regimen is but, I think, that's only because they haven't seen the mad scientist's laboratory that is my vanity. But while I spoil my face like it's my beloved only child, I treat my body more like the red-headed stepchild. Recently, though, I've been dedicating more TLC to said stepchild. My keratosis has always made spending any time on moisturizing my body seem essentially pointless—I could sleep overnight in a tub of honey, and my body would still be dry, patchy and generally dull—so I'd pretty much given up on body care until I came across a body toner, Biologique Recherche's Lotion P50 Corps.
Biologique Recherché low-key makes the world's best facial toner, Lotion P50. It smells like horse glue and purges your skin for about two weeks, but after that, it's all sunshine and rainbows. So when they released their body toner, my scaly-ass legs and I were thrilled. It smells bad, like sour dairy mixed with vinegar bad, but it works. New York's premier facialist and Biologique Recherché devotee Aida Bicaj (if you've ever looked at Jenna Lyons and wondered how it's humanly possible for her to be so poreless or light-emitting, now you know who's responsible) explains the magic behind Lotion P50 Corps:
The key ingredient is lactic acid which exfoliates dead cells and prepares the skin to receive anything on top of it. It also stimulates blood circulation which is great for cellulite and improved skin tone. This particular lotion also improves the skin on the elbow and any imperfections and breakouts on the body.
This isn't the only body toner option on the market either. It seems that several, mostly niche brands have all gotten the memo because there's been a slew of similar products popping up all over the place in the last year. Before you start typing "body toners" into your search bar, a quick note: Looking for "body toners" will get you nowhere! Or, rather, what it will get you is either (a) exercises to tone your muscles or (b) skin-care products meant to improve your body contours. Instead, look for body products with words like "retexturizing" or "revitalizing" or for things that are classified as treatments, oils, or serums. 
You use a toner on your body for the same reasons you'd use a toner on your face—to exfoliate, balance pH levels, and diminish dark spots or discoloration. One of the most effective and hassle-free options (no oily hand residue) are Caine + Austin's Body Retexture Pads. Dr. Austin, the founder and dermatologist behind the brand, explains the perks of a body toner:
Using a daily toner not only on your face but your entire body, is essential to help aid in the skin's natural process of exfoliation. Toning with glycolic acid will help with cellular rejuvenation and turn over the dead skin cells to reveal brighter, more glowing skin. This also helps to trigger collagen production which will plump up the skin and minimize fine lines and wrinkles.
Other great options include Tata Harper's Revitalizing Body Oil which is sort of a two-in-one; the oil tones your skin while simultaneously hydrating it, perfect for people who have a hard time committing to long regimens. If you like the idea of oiling yourself up like a baby, there's also Kahina's Fez Body Serum which is a quick-drying, super-absorbent oil and probably my winter seasonal favorite because of all of the cumin, clove, and other spices in it. There's MUN's Ayour Body Toning Serum which is particularly great for high strung people because of its delicate lavender scent which will make you feel like you live in a floral field in the south of France. It also absorbs into the skin in about three seconds but still somehow makes your skin glisten for hours. Lastly in the oil category is Kypris' Body Elixir which is important if you're interested in collagen production or repairing sun damage. 
If you'd really like to stay away from an oily product, I'd recommend Paula's Choice Resist Weightless Body Treatment. It's one of the most clinical-feeling products, and it downgraded my keratosis pilaris from being the bane of my existence to a mild nuisance. Immunocologie's Body Serum isn't oil-free, but it's a good midpoint. It has a spray nozzle applicator which takes some ick out of the oil and makes the process really easy. The thing that set this one apart for me was how well it soothes inflammation. I tend to scratch at or otherwise pick my skin when I'm stressed (i.e. battling a bout of writer's block), and this soothed most of the damage I did to my skin overnight. For optimal results, use at night before bed; you'll wake up with soft and supple skin, as well as a subtle lingering smell of earthiness and patchouli which amplifies the best parts of your natural scent. 
Basically, consider a body toner if you're looking for a way to improve the skin on your body or if you'd just like to add another piece to your self-care routine. As for me, I'm no longer waiting for God or our lizard overlords to figure out how to change my genetic makeup; I'll just be using the body toners from now on, lathering my way to pristine and radiant skin.