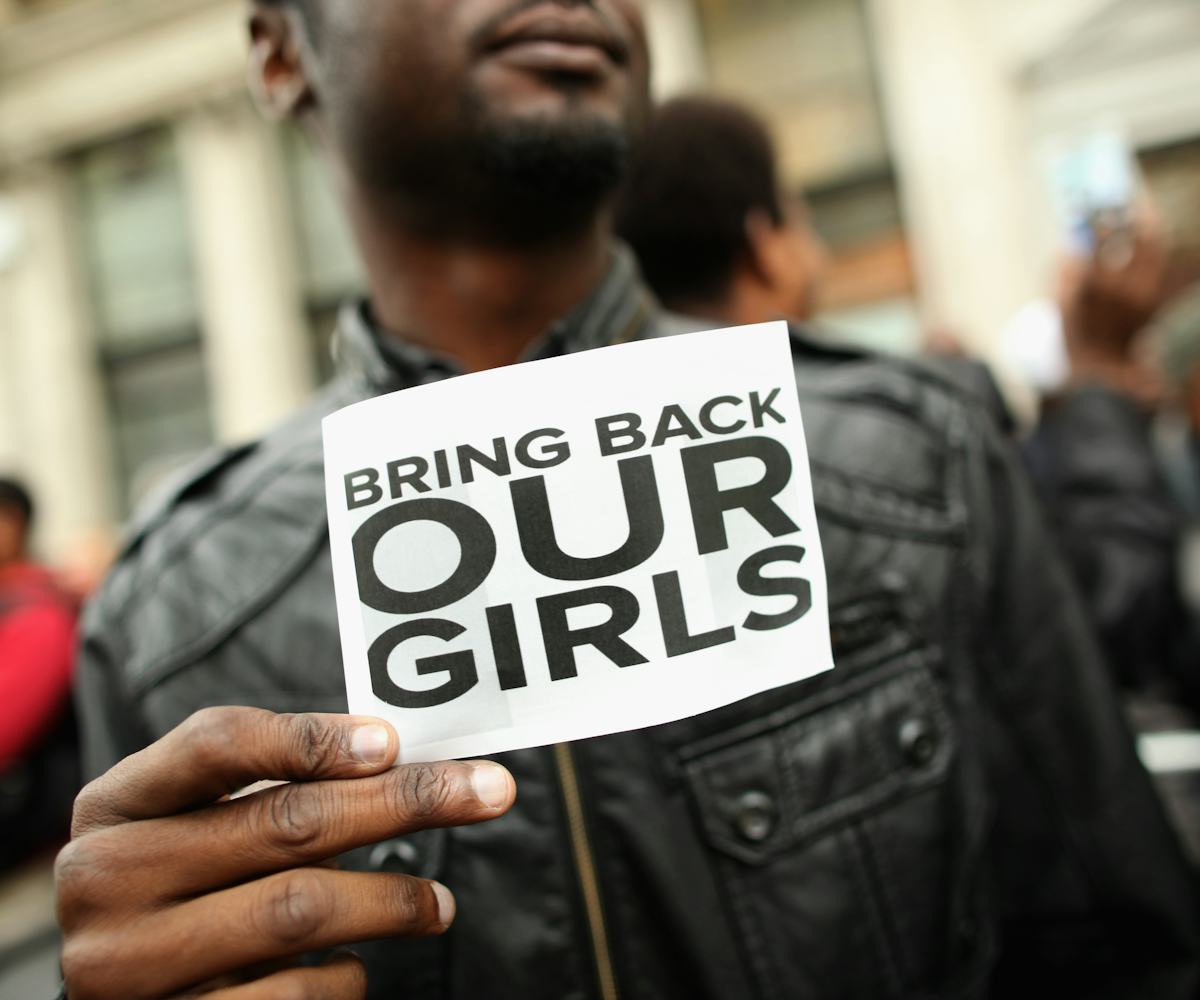 Photo by Dan Kitwood / Getty images
Boko Haram Released 21 Kidnapped Girls According To Nigerian Officials
Boko Haram, the militant group that has been terrorizing Nigeria for the better part of the decade, has released 21 missing Chibok schoolgirls according to Nigerian officials. The release of the girls was brokered by the International Red Cross and the Swiss government. In return, four Boko Haram prisoners, who were being held in northeast Nigeria, were released.
"It is confirmed that 21 of the missing Chibok girls have been released and are in the custody of the department of state services," said presidential spokesman Garba Shehu.
In 2014, Boko Haram abducted 276 girls from a school in Northern Nigeria in the middle of the night. The kidnapping was internationally condemned and sparked the Bring Back Our Girls Movement, which has campaigned for the release of the girls since their abduction. 
"I can only weep, right now," tweeted Oby Ezekwesili, one of Bring Back Our Girls' original founders. "You know that kind of cry that is a mix of multiple emotions. Lord. Some of our girls ARE BACK!!!"
While a number of girls have escaped over the years, many of whom are still missing, the group released Thursday is believed to be the largest such group since the original kidnapping in 2014.
Find out what you can do to help secure the release of the remaining girls here.