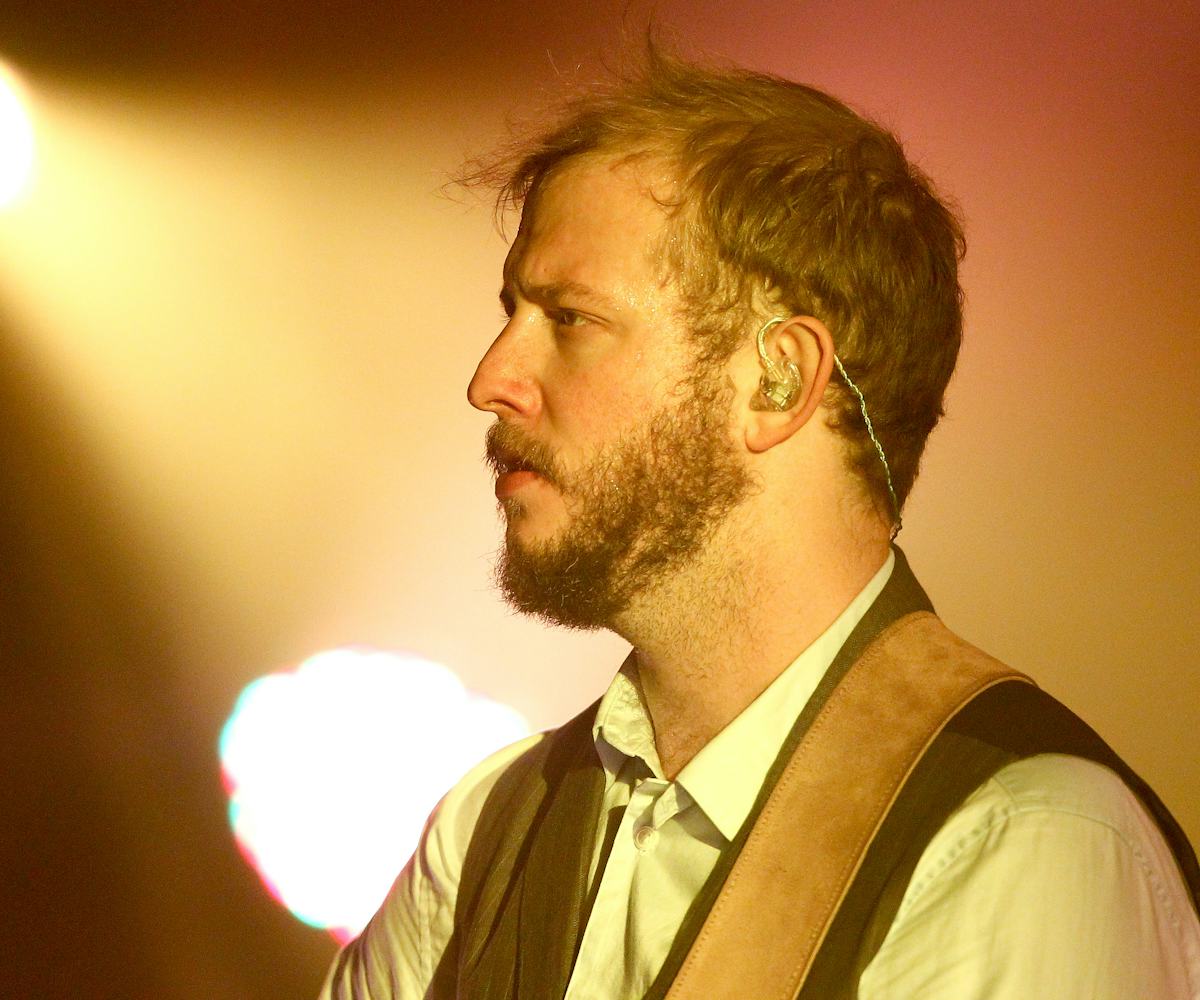 Photo by Mark Metcalfe/Getty images
Bon Iver Announces And Performs New Album "22, A Million"
Our long national nightmare is over. Five years after their second album Bon Iver, Bon Iver became a modern classic, Justin Vernon is finally ready to revive his ambitious collective. On Saturday, Vernon announced that Bon Iver's third studio album will be called 22, A Million and it'll be available on September 30. However, the lucky few who made it to Vernon's Eaux Claires Music & Arts Festival this past weekend, were treated to quite the sneak peak.
Bon Iver played the album in its entirety, including the previously released tracks "22 (OVER S∞∞N)" and "10 d E A T h b R E a s T ⚄ ⚄." Vernon also brought Chance The Rapper and Francis and The Lights on stage to perform their gorgeous collaboration "Friends." And, while any Chance appearance is cause for celebration, the night clearly belonged to Vernon, who despite keeping busy between albums, has had to deal with the scrutiny of fans desperate for more Bon Iver. 
Below, you'll find the entire performance and full track list. If you thought "Holocene" was hard to pronounce, you ain't seen nothing yet. Vernon also released the album's artwork, which was designed by Eric Timothy Carlson. In other words, this is really happening, folks. 
22 (OVER S∞∞N)
10 d E A T h b R E a s T ⚄ ⚄
715 - CR∑∑KS
33 "GOD"
29 #Strafford APTS
666 ʇ
21 M◊◊N WATER
8 (circle)
____45_____
00000 Million
We're live at Bon Iver's rainy Eaux Claires festival set, where Justin Vernon is expected to debut his third full-length album. Update: New album '22, A Million' is expected September 30. The live video can be replayed below. (Note: There is a pause midway through the performance because of a medical emergency in the crowd.) Posted by SPIN on Friday, August 12, 2016