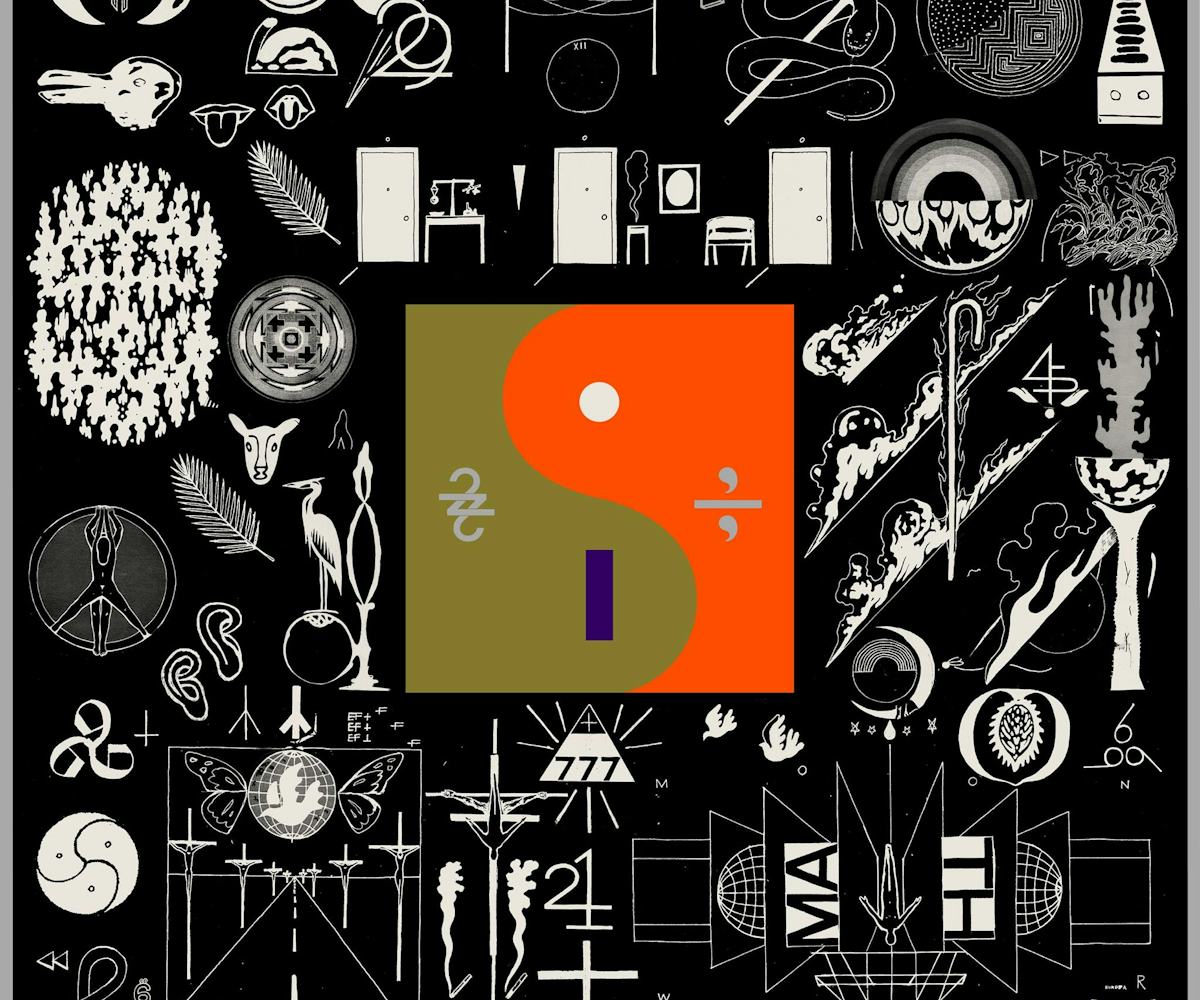 Photo via @BonIverWi/Facebook
Bon Iver Holds A 2-Hour Press Conference To Discuss New Album "22, A Million"
"Explosiveness and shouting more, I think that was the zone"
On Friday night, Bon Iver frontman Justin Vernon held a press conference in his hometown of Eau Claire, Wisconsin, to discuss the band's newest album, titled 22, A Million. After reporters listened to a full run-through of the record, Vernon took over almost two hours' worth of questions from the audience aimed at examining the album's origins, influences, and new feel the beloved folk band is going for. This was the first time the recorded version of the album has been played publicly, though it was already played live once for fans at the Eaux Claires Music & Arts Festival earlier this summer.
As Pitchfork reports, 22, A Million represents a big change for Vernon personally and the band as a whole. Wanting to break away from the sadder sound of earlier albums, Vernon said he was "wanting to bash things apart a little bit and break through some stuff... I think crackling things, making things that are bombastic and exciting and also new, and mashing things together, and explosiveness and shouting more, I think that was the zone." To get there, he ended up experimenting and exploring the different ways sound can be made. He said watching his friend Francis Starlite of Francis and the Lights play around with a harmony engine inspired to him to make a new kind of electronic instrument, which he dubbed "The Messina" after his studio manager Chris Messina helped him figure out how to make it work.
Some other interesting tidbits about the album Vernon discussed included an uncredited sample of Stevie Nicks singing "Wild Heart" from an old video of her getting ready before a performance in 1981, which Vernon says is his favorite YouTube video. Nicks declined to be included in the liner notes since the two hadn't actually worked together, but it was interesting to hear him talk so passionately about a tiny tidbit of music that meant a lot to him. Additionally, Vernon credits Kanye West as a big influence and says he helped him push through a time when he wanted to give up on the record, saying, "I think about Ryan [Olson, of Gayngs] and I think about Kanye, and they can show you how to be yourself more. They're kind and they can tell you that this can be better."
Finally, and perhaps most importantly, Vernon helped out DJs and fans alike to understand the pronunciation of the album's creative song titles. For example, the song "29 #Strafford APTS" is pronounced "29 hashtag Strafford apartments," "666 ʇ" is "666 upside down arrow," and "____45_____" is "45." Primer appreciated, Bon Iver.
22, A Million will be released on September 30 and can be preordered from the band's website.
(Via Pitchfork)