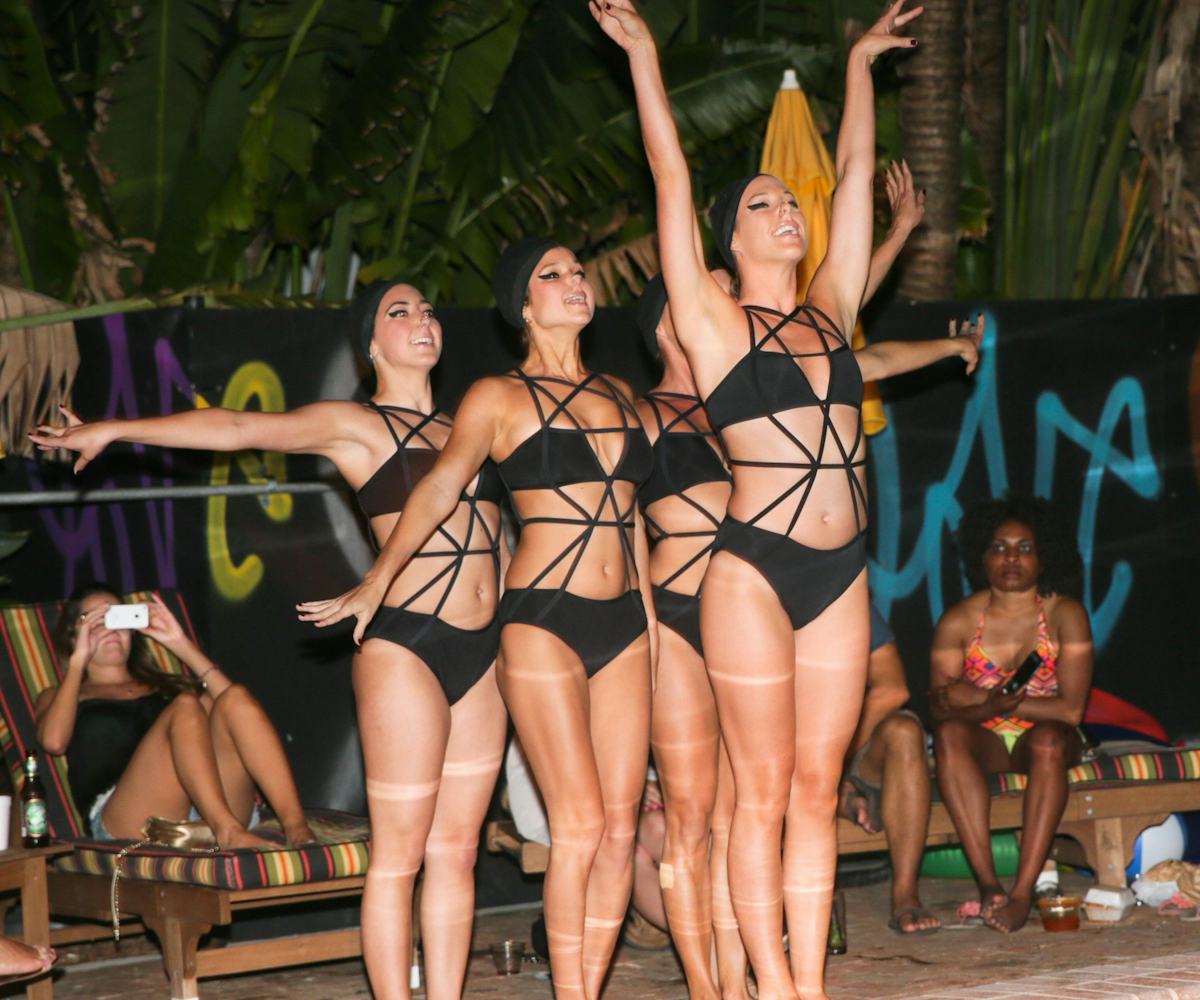 good idea or bad idea: bondage swimsuits?
Earlier today we shared our favorite looks from Miami Swim Week, and a few readers wondered if the crop tops and rash guards we saw everywhere is an indicator that we're in for some serious tan lines next summer.
Judging by the suits at Chromat's presentation–worn by a crew of synchronized swimmers–we'd add that they might not just be intense, but really weird. Because the bikinis and one-pieces (if you can call them that) are all bondage inspired, with cut-outs and straps wrapping around torsos and necks.
The end result is a really awesome looking swimsuit. But one oops-I-fell-asleep-on-my-beach-towel moment and suddenly you've got the world's worst burn. Or maybe, it's actually way cooler than your usual halter-strap line. We're leaving this call up to you–is it a good idea or a bad idea? –REBECCA WILLA DAVIS