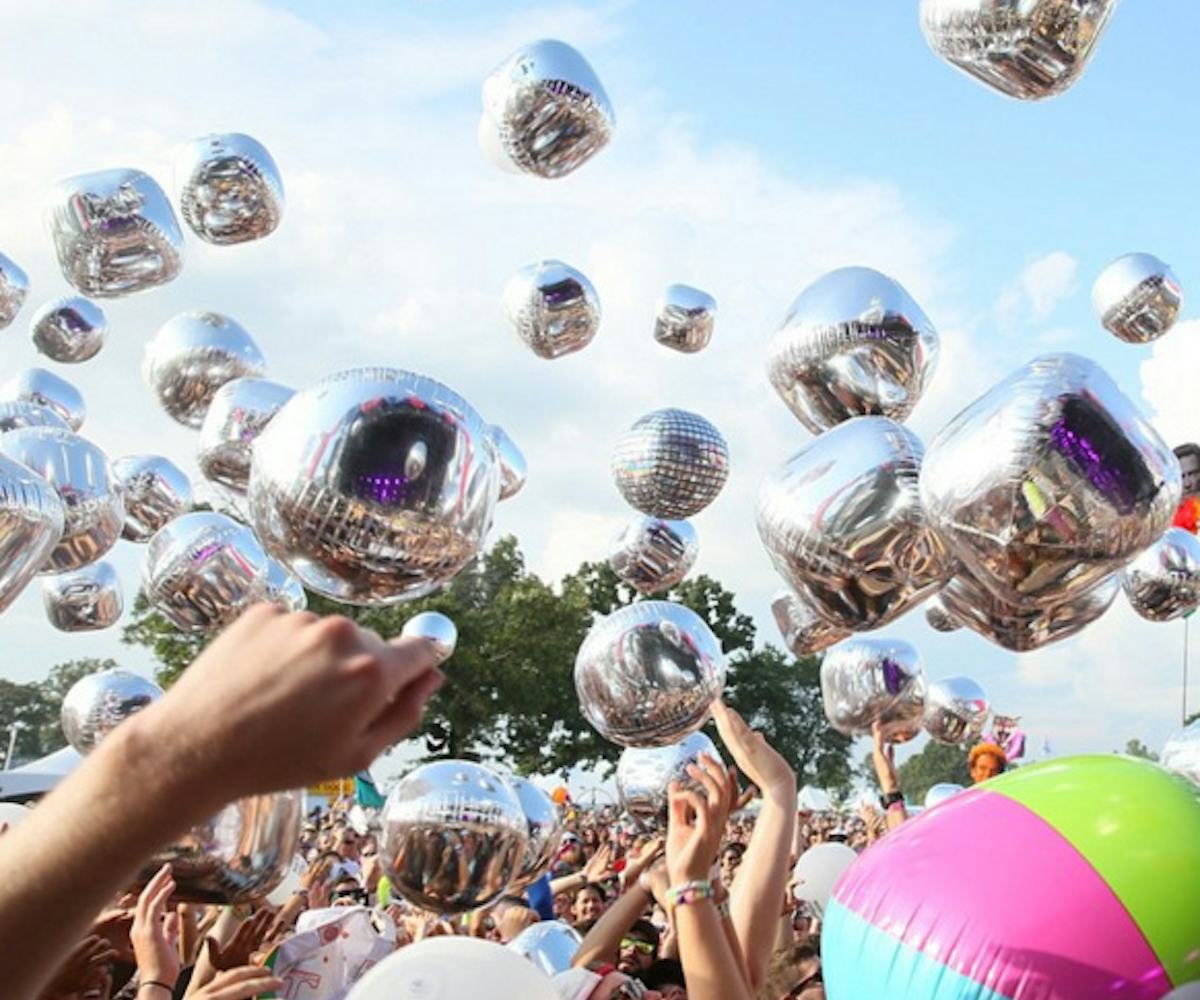 Photo via @bonnaroo on Twitter.
LCD Soundsystem To Bop Around Bonnaroo
If you aren't able to get your fill of LCD Soundsystem during Coachella, you definitely can come June. The Bonnaroo 2016 lineup was just released and your boy James Murphy landed yet another headlining spot. He'll be joined by these cool indie bands Pearl Jam and Dead & Company. (You've, like, never heard of them, right?)
All sarcasm aside, the four-day (June 9-12) camping festival's lineup is pretty expansive. With acts ranging from Ellie Goulding, CHVRCHES, and M83 to Death Cab for Cutie, Blood Orange, Vince Staples, and more, there's something for basically everyone. Bonnaroo is way more than just a music festival, though. Its comedy tent has had some of today's most exciting talents take its stage, like Amy Schumer and Aziz Ansari. That lineup will be announced this spring. There's also the 24-hour cinema tent, which will feature film screenings, Q&A sessions, and more. It's the festival's 15th anniversary, so expect it to go big.
Since one of the festival's hallmarks is the camping aspect, this year Bonnaroo has upgraded its camping site to include its own water line, so you won't have to rough it for showers and bathroom needs. It won't be glamping, but who would really want that? Live that musical festival life: get a little dirty, discover new artists, and make new friends. That's the ethos of Bonnaroo and this year looks like the epitome of it. Check out the full lineup below.
Photo via Bonnaroo