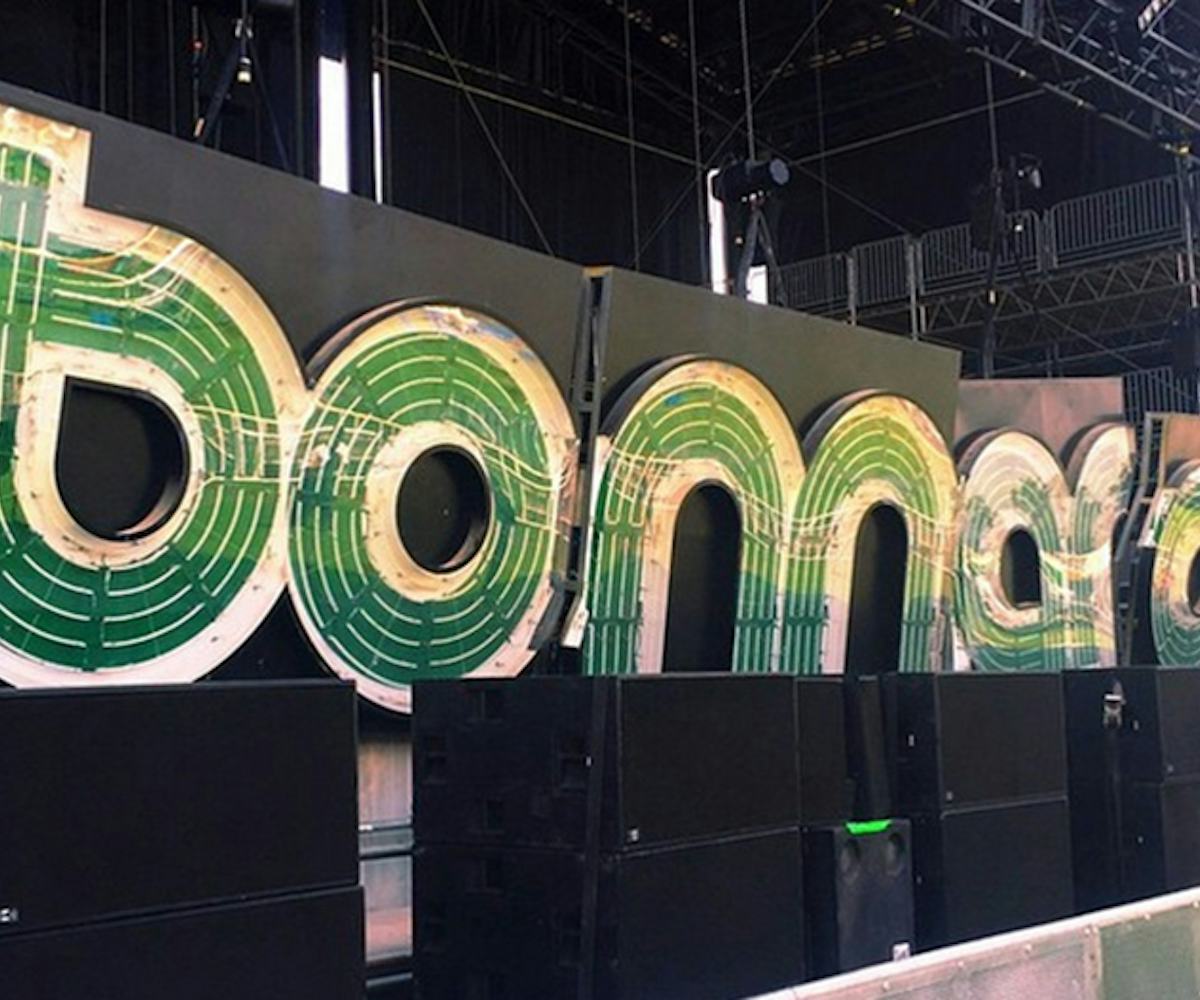 photo via @bonnaroo
Plain and simple: Festivals are expensive. Ticket prices are hundreds of dollars, travel adds up, there's food and drink—plus, all the outfits! Luckily, there are ways to dodge Uncle Sam wagging his finger at every festival attendee. All you need is an Internet connection, a screen, and a killer outfit because dressing up is half the fun. (We've picked one out for you below, too—Teva Originals and all.)
Let's begin with the look. Just because you're festival-ing from the comfort of your own home doesn't mean you shouldn't dress the part.  Below is an outfit we think is perfect for Bonnaroo—whether you're there or not. It's simple, sporty, and comfortable. Plus, how awesome are them Teva sandals? Throw something like this on and tune in.
This year, Red Bull will be live-streaming Bonnaroo. Beginning at 8 p.m. EST, Red Bull will be broadcasting performances from Mumford & Sons, Billy Joel, Alabama Shakes, SZA, The War on Drugs, ODESZA, and more throughout the entire run of the Manchester, Tennesee event. And we're hosting it right here. Free of charge.
See you on The Farm!
1. August Hats, Wool And Faux Leather Cap, $18.98, available at lordandtaylor.com.
2. SheIn, Green Blue Longsleeve Plaid Loose Blouse , $14.33, available at shein.com.
3. Joe's Jeans, Hi-Rise Denim Shorts, $147, available at Farfetch.com.
4. Teva Originals, Original Universal Inca in Inca Lunar Rock, $40, available at Teva.com.
5. Barneys New York, India Mini Backpack, $189, available at Barneyswarehouse.com.
6. YOINS, White Round Neck Chiffon Vest, $9.95, available at Yoins.com.