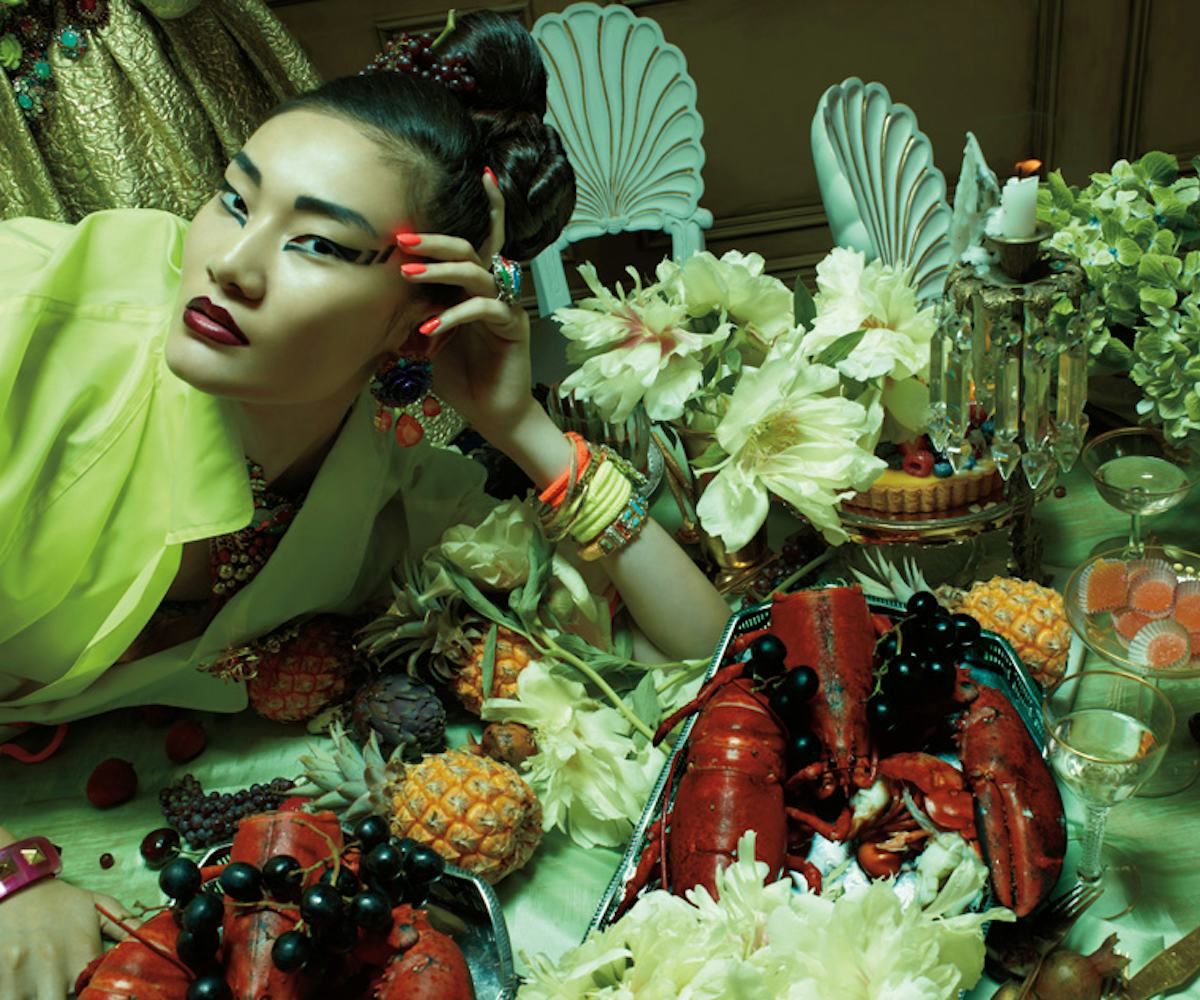 all photos photographed by miles aldridge, courtesy of rizzoli
book club: miles of mac
high-fashion storytelling.
Forget about tutorials and trends -- James Gager, M•A•C's Senior Vice President and Group Creative Director, isn't interested in showing ready-to-wear, traditional makeup looks. He's more interested in storytelling. And with the help of high-fashion photographer Miles Aldridge, Gager has done just that with Miles of M•A•C, a compilation of epic poetry, imaginary characters, and voyeuristic vignettes, all told through striking images that showcase the makeup giant's artistic prowess.
Since its start in 1984, M•A•C (Makeup Art Cosmetics), has intrigued and inspired countless artists, from Cyndi Lauper and Iris Apfel to Dita Von Teese and Sharon Osbourne, all of who come together to discuss the impact that the company has had on their lives and work in this striking tome. Filled with pages of vibrantly styled images, Gager and Aldridge's book perfectly captures the innovative, risk-taking spirit that has carried the brand through the past 30 years. As Gager so eloquently states in the introduction: "If you are willing to truly open up, take risks and embrace the unexpected, then I believe that is when wonderful things can happen."