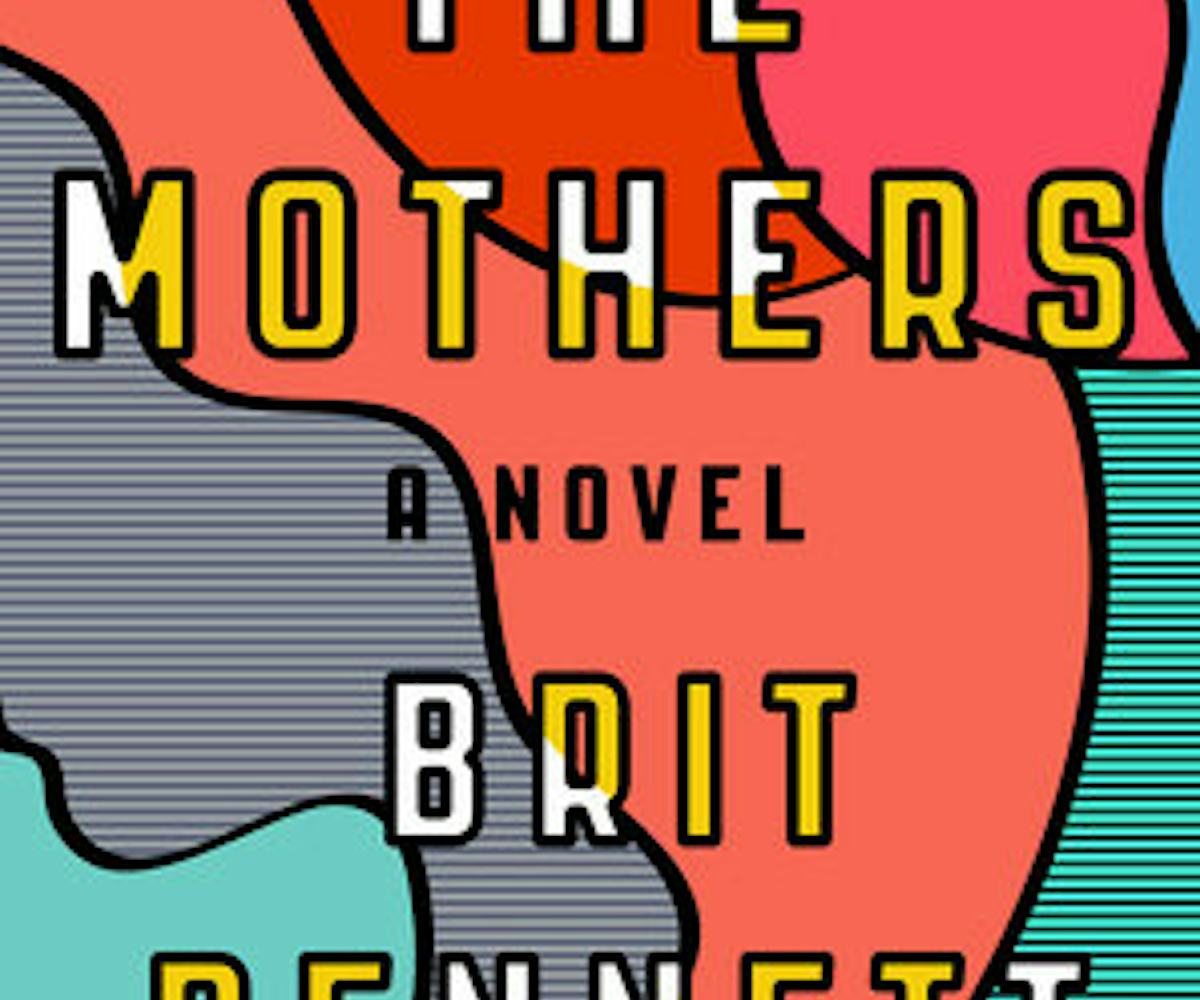 Photo via Penguin Random House
20 Amazing Books To Read For The Rest Of 2016
It's been a great summer, right? Full of things to do and see and places to be and explore. And you've probably spent your long days reading your fill of amazing books (beach-oriented or otherwise), all of which we're guessing were a lot less disappointing than this summer's movie duds. (What's good, Suicide Squad.) But while summer is always an excellent time to dive into a great read, fall is maybe even better. 'Tis the season, after all, for publishing houses to release the big guns. Fall is when you get your Zadie Smith new releases, you know? It's a good time to be a book nerd.
Here, then, are the 20 books we should all get really, really excited about reading this season; I've included a few that came out this summer but most definitely deserve your attention and willingness to underline pertinent passages as the days grow cooler. Because, hey, if fall's prestige movie season turns out to be as much of a disaster as the summer blockbuster season was, at least you'll have plenty of good stuff to read.
Problems, Jade Sharma
Debut novelist Sharma's slim novel leaves a lasting impact on readers, who go on a searingly honest, painful, and hilarious journey with protagonist Maya, whose precarious balancing act that is her life constantly threatens to topple. When that threat becomes a reality (an ill-advised affair and equally ill-advised heroin habit have more than a little to do with this tumble), readers benefit greatly from Sharma's unflinching look at what it takes to pick up the pieces.
Available now
How to Be a Person In the World, Heather Havrilesky
Perhaps best known as advice columnist extraordinaire Ask Polly, Havrilesky is notable for giving reliably astute advice to readers in need, and never pulling any punches about the potential best course of action. Havrilesky also understands (and is perhaps alone in this among advice columnists) that it is possible for there to be no good solution to life's many paradoxes and the best thing for one person might not work for another. In other words, she navigates the difficulties of the always confusing world with ease, and we're grateful and lucky to have her there, manning the rudder.
Available now
The Selfishness of Others, Kristen Dombek
What a lucky thing for me—for all of us—that Dombek, one of the best essayists writing today (who also happens to be one of the best under-the-radar advice columnists ever), has tackled one of the most common armchair-psychologist diagnoses of our time: narcissism. I mean, I don't know about you, but I feel like just about everyone I know has lives magically filled with narcissists, even though they could never possibly be one themselves. Why is that? Well, don't ask me. Rather, look to Dombek's lucid analysis on the recent compulsion to diagnose narcissism in just about anyone we've ever disastrously dated, and learn something about yourself and selfishness in general.
Available now
The Underground Railroad, Colson Whitehead
Whitehead is one of our most celebrated writers, and for good reason. His deft ability to use satire and lyrical prose to capture the essence (however ugly at times) of American society is unparalleled. Now, with his latest novel, he turns his sights on the Underground Railroad, and reimagines it as a literal network of tracks running beneath the American South. It's a must-read.
Available now
The Fire This Time, Jessmyn Ward
Ward—a National Book Award-winner—has compiled a searing collection of essays that serve as a response of sorts to James Baldwin's classic The Fire Next Time. Ward's latest grapples with race-related issues in a way you won't soon forget.
Available now
Another Brooklyn, Jacqueline Woodson
Woodson's latest is her first adult novel in 20 years, and it was well worth the wait; it's a beautiful, moving, and at times haunting meditation on friendship, memory, childhood, innocence, and, of course, Brooklyn.
Available now
Pond, Claire Louise-Bennett
Reading this beautiful, moving collection of vignettes is a truly meditative experience, one which, at times, feels not dissimilar to a hallucinogenic trip. This is pretty much the highest praise I've got.
Available now
Hidden Figures: The Story of the African American Women Who Helped Win the Space Race, Margot Lee Shetterly
We were all recently treated to the trailer of the film version of this book (it stars Taraji P. Henson, Octavia Spencer, and Janelle Monae!), but as much as we're all totally obviously going to see the movie, we should also still read this book of the true story of the black female mathematicians whose work helped NASA reach for—and achieve—greatness.
Available September 6
Here I Am, Jonathan Safran Foer
Foer hasn't released a novel in about a decade (too busy telling us all to be vegetarians, changing our Chipotle packaging into something more "literary," and emailing with Natalie Portman), so Here I Am is kind of a big deal. But also, since it deals with the demise of a marriage, with the husband clearly serving as a stand-in for Foer, it's an interesting read for those of us who are really invested in all gossip pertaining to the Brooklyn lit scene. (That's all of us, right?)
Available September 6
Darling Days: A Memoir, iO Tillett Wright
Wright is one of our favorite photographers, and his story of growing up queer in '80s New York City proves that he's as compelling behind the keyboard as he is behind the lens.
Available September 27
I'll Tell You in Person, Chloe Caldwell
Caldwell's voice is strong and funny and this collection of essays deals with everything from what it was like for her to define (or fail to define) her sexual identity, the scourge of acne, and what it's like to have a celebrity friend. I've read it twice already, and I plan on reading it again soon.
Available October 4
Black Wave, Michelle Tea
Tea's latest has been described as a "dystopic memoir-fiction hybrid," and I'm not really sure I need to say anything more to sell it to you, but just in case: Tea is a reliably dark, astute voice when dealing with the more difficult parts of being a woman in the world. And she counts Eileen Myles and Maggie Nelson among her admirers, so, you know, there's really no higher level of recommendation, right?
Available September 13
Intimations, Alexandra Kleeman
Kleeman's debut novel, You Too Can Have a Body Like Mine, was a real stunner, and I've eagerly consumed all her other available work, whether essay in n + 1 or short story in the New Yorker, as well. Happily, this new collection means we can all get an extended peek into Kleeman's brilliant brain thanks to each of these beautifully crafted stories.
Available September 13
Against Everything, Mark Greif
Greif has outdone himself (and this is saying something, because his work has consistently blown us away) with this collection of critical essays addressing topics ranging from "the tyranny of exercise, the tyranny of nutrition and food snobbery, the sexualization of childhood (and everything else), the philosophical meaning of Radiohead, the rise and fall of the hipster, the impact of the Occupy movement, and the crisis of policing." Everything is brilliantly disseminated, clearly argued, and will leave you wanting to host (or at least attend) dinner parties where you can show off your newfound knowledge.
Available September 6 
The Mothers, Brit Bennett
Bennett makes a stunning debut with this story of a teenaged girl who becomes pregnant with the son of the pastor of the tight-knit community in which they live. The titular "mothers" are the female elders of the area, who serve as something of a Greek chorus for the reader. (And oh! That cover. Gorgeous.)
Available October 11
Nicotine, Nell Zink
Zink is back with another idiosyncratic tome, this one addressing the exigencies of family and real estate obligations. There's squatters and aging hippies and lots and lots of smoking, all making for a specifically, wonderfully "Zink-ian" experience.
Available October 4
The Wangs vs. The World, Jade Chang
Chang is a former journalist, but her debut novel has already been praised by the wonderful Jami Attenberg, so you know it's going to be good. The book deals with the trials and triumphs of a Chinese-American immigrant family who made it big and then lost it all. And then decided to take a road trip. It's poignant, hilarious, and a truly noteworthy debut.
Available October 4
Swing Time, Zadie Smith
Perhaps the most anticipated book of the year, Smith's Swing Time is set in London and West Africa and deals with the diverging paths of two close friends as one grows up to pursue her talents as a dancer and the other... doesn't. Do I really need to sell this too hard? Reminder: It's. Zadie. Smith. 
Read this.
Available November 15
Whatever Happened to Interracial Love by Kathleen Collins
This collection of Collins' previously unpublished work is truly exciting—and not just because she's been hailed as "a contemporary of revered writers including Toni Cade Bambara, Laurie Colwin, Ann Beattie, Amy Hempel, and Grace Paley." Collins' work has been coming to light lately, and all of it is tellingly prescient and incisive, and makes us feel lucky to have discovered her.
Available December 6
Homesick for Another World, Ottessa Moshfegh
Moshfegh blew me away with her novel Eileen, so I'm eagerly anticipating this, her first collection of short stories. Homesick promises to be filled with pieces that are unsettling in the most satisfying of ways, the kind that stick with you for hours, days, ages after you've read them—you know, the way only the best stories do.
Available January 17, 2017... technically next year, but it's good to have something to look forward to, right? Right!