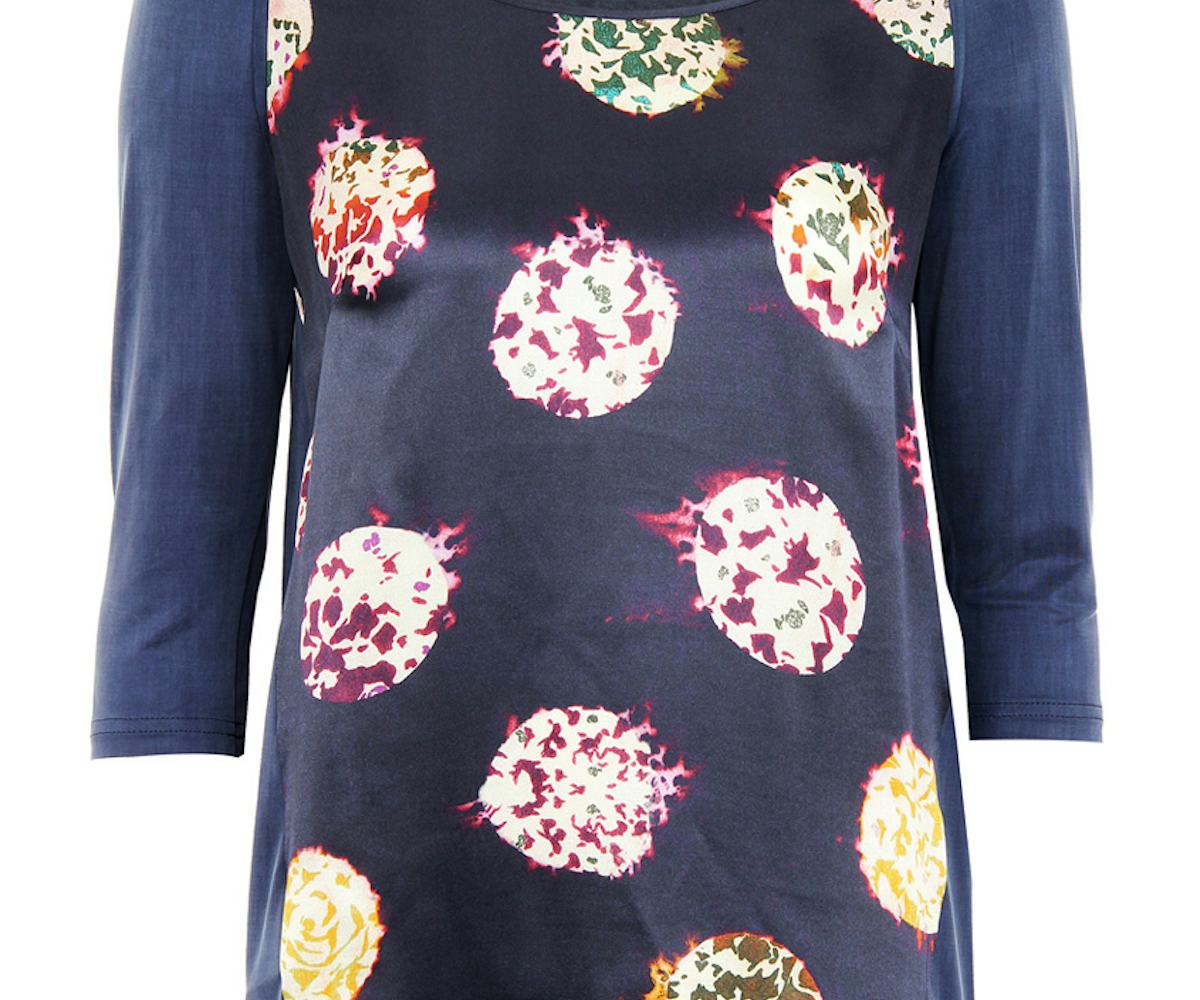 t-shirt of the week: boss orange
talk about printed matter.
WHO: Boss Orange Hugo Boss
WHAT: The Kariada Printed Silk Top
WHERE: Online--right here!
WHY: Conceptually I like the idea of a nice floral, but there's something in my punk rock-listening, leather jacket-wearingNew York-hardened, New York-hardened heart that just feels like it's a bit off. Which is maybe why this top from Hugo Boss' Boss Orange line caught my eye. Is the bright print of flowers? Pom poms? That scene in Melancholia where the rogue planet is getting up close and personal with Earth?! No matter what, it's got just enough edge to pull off, even if you're wearing it to work with a suit and heels.