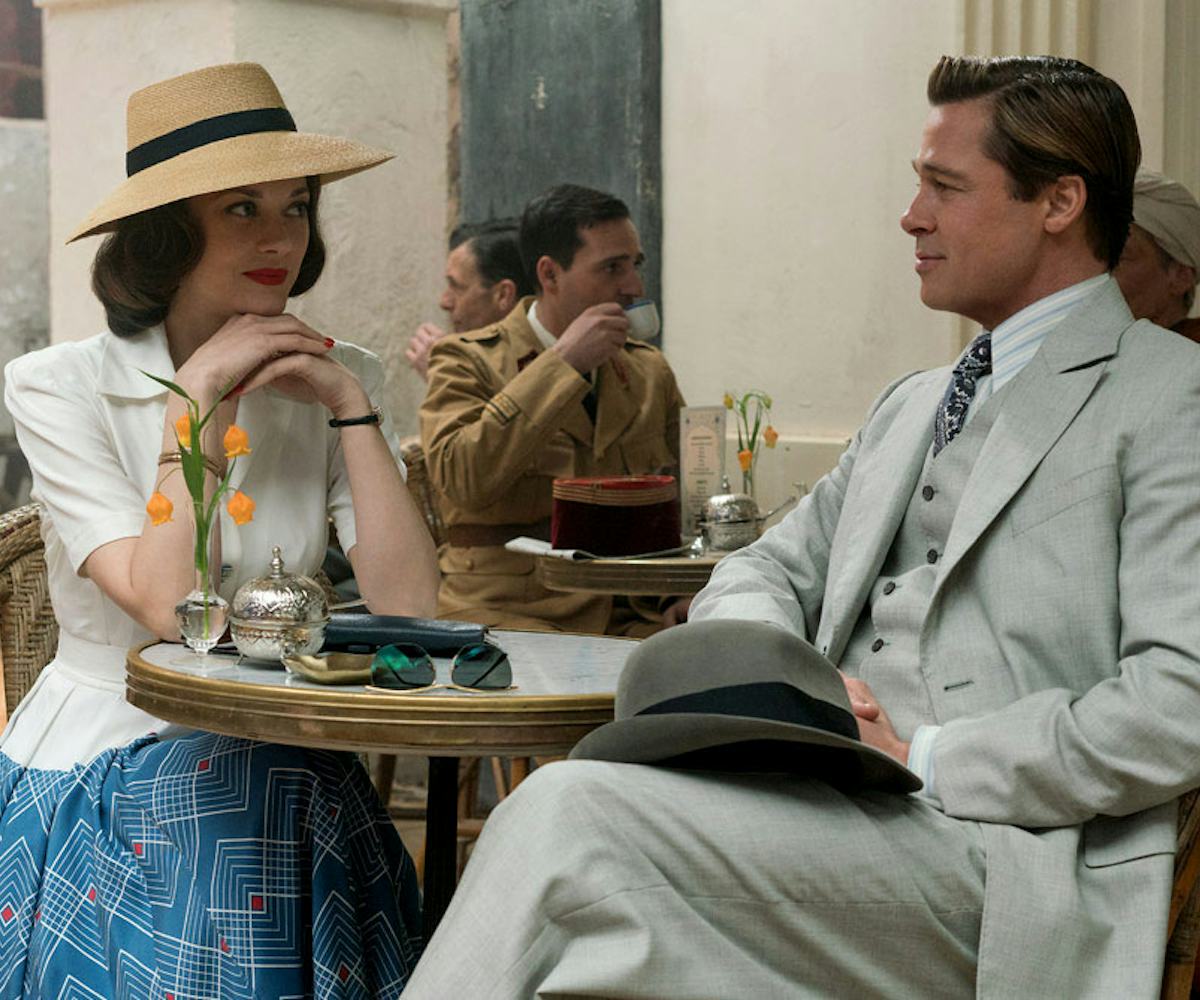 Photo courtesy of Paramound Pictures
The Trailer For Brad Pitt's Next Movie Could Not Have Been Released At A Worse Time
It hasn't even been 24 hours since news of Angelina Jolie and Brad Pitt's divorce broke the internet, but that didn't stop Paramount Pictures from releasing the official trailer for Allied. The Robert Zemeckis-directed spy film set during World War II stars Pitt and Marion Cotillard, one of the many women rumored to have been involved in extramarital affairs with Pitt. (If this is proven to be true, he clearly has a thing for espionage.)
You know the drill: Intelligence agents on opposite teams meet in the middle of a war and fall in love even though they know they can't be together. Matters of the heart are the deadliest mission of them all. It's all so thrilling, romantic, and downright dangerous. Who knew that enemies on film could be the most suitable partners in life?
We joke, but the truth is it's still hard to believe that we are now living in a post-Brangelina world. We will all have to move on eventually, but this trailer really came too soon!
Allied comes to theaters on November 23. Watch footage from the film in the short trailer, below.